Cafenated Coffee Co. has opened a flagship coffee shop in Berkeley, California, in the space previously occupied by Espresso Roma, a neighborhood institution for more than 40 years.
While the spirit of community and the passion for coffee remain at the location, its physical experience has been completely transformed through a down-to-the-studs remodel led by local firm Holder Parlette Architecture.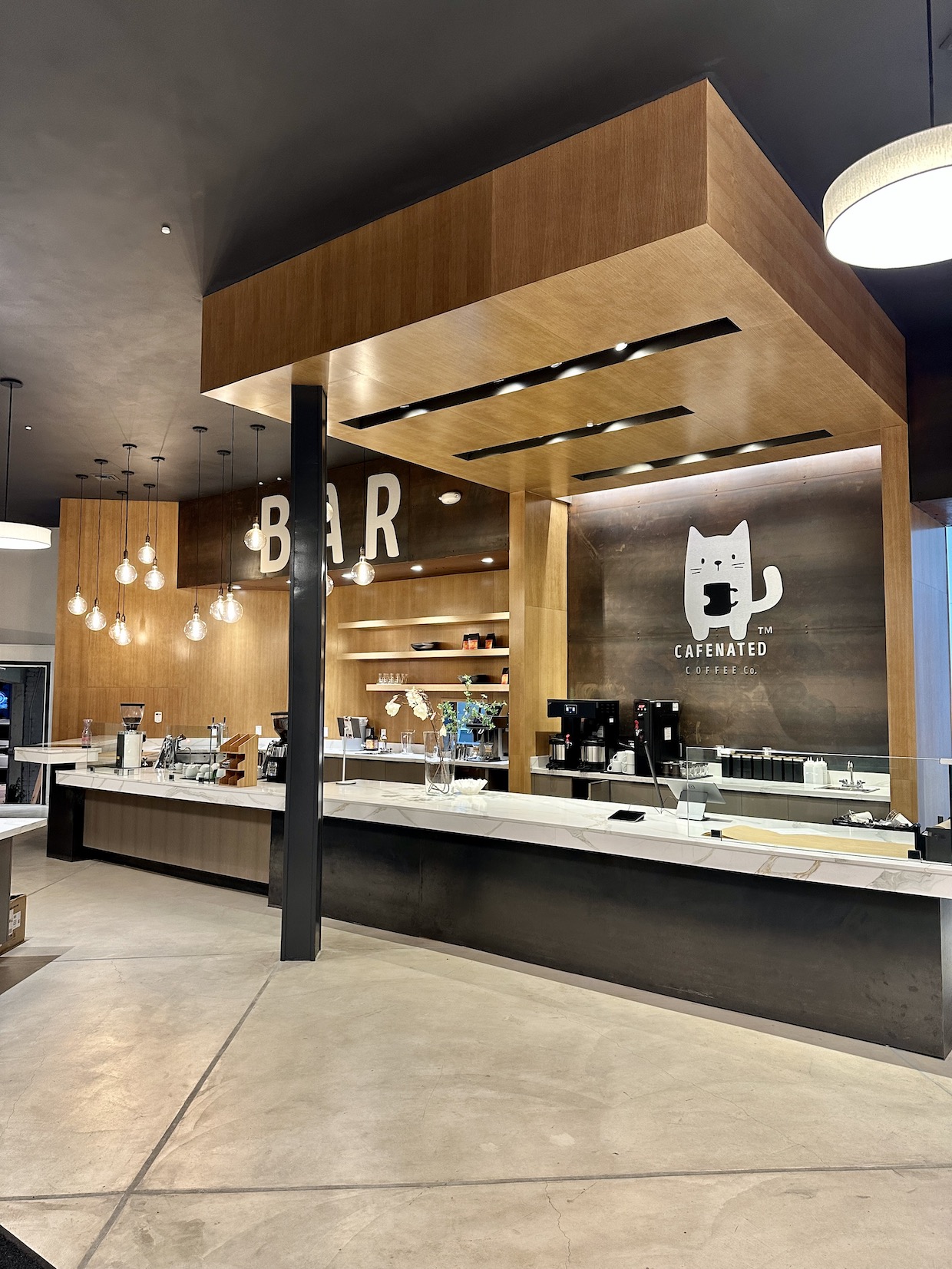 In place of the earthy floor tiles and low ceilings, polished concrete floors catch the glint of filament bulbs suspended from extended ceilings. Exterior tiling was replaced with modern grayscale stucco, while walls of natural wood and new metal paneling pair with white quartz countertops for a sense of luxury.
Cafenated Coffee Founder and CEO Mak Jamasbi told Daily Coffee News that the designers used to hang out in Espresso Roma in the 1990s as UC Berkeley students. The shop's currently white walls will soon turn be home to works from local artists.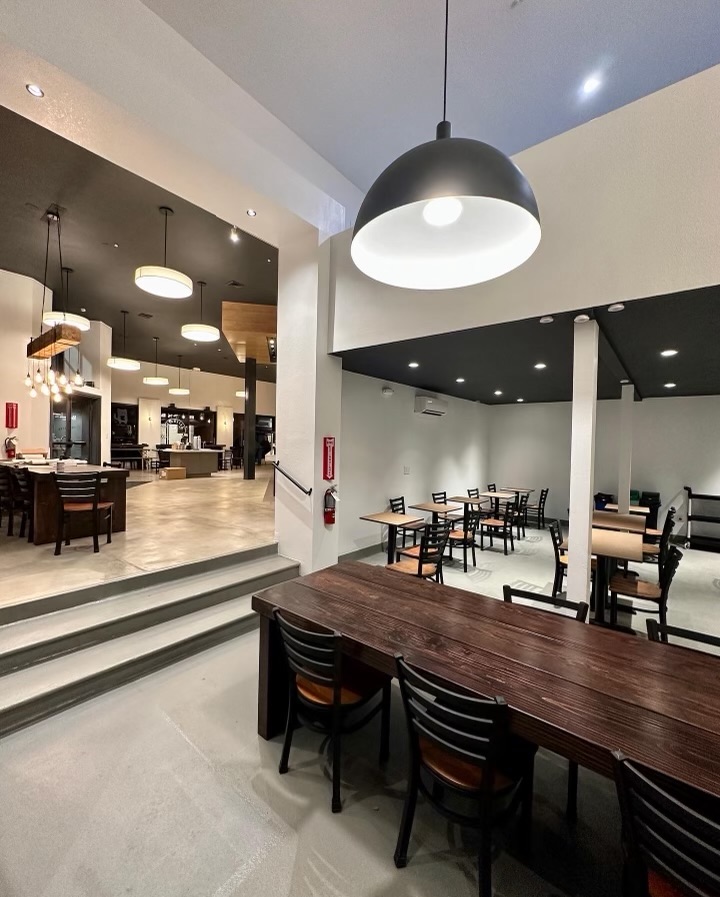 "The Cafenated approach to coffeehouse architecture is that we first aim to create a space that's inspirational. Second, the space should be alive and haute," Jamasbi told DCN. "We wanted to create a continuous open space that floats from outside in."
Established in the Spring of 2018, Cafenated Coffee Co.'s original Vine Street location is approximately 1,600 square feet inside, with 2,000-square-foot patio outside. The new shop on College Avenue offers a 200-square-foot patio and a whopping 3,600 square feet of indoor space. The new shop also features a full kitchen.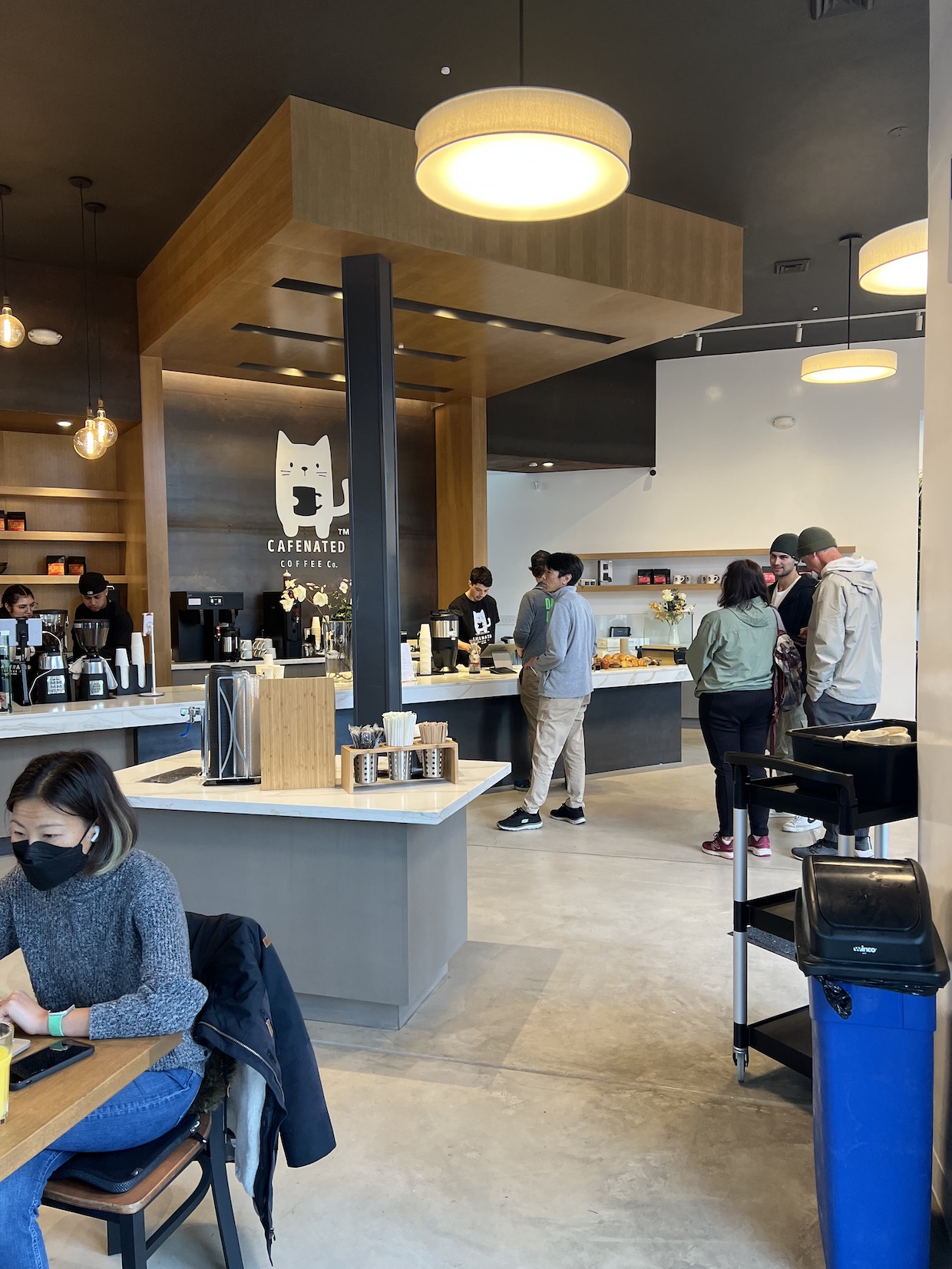 Coffees for Cafenated are roasted by Izzy Fairer, who at first operated on shared equipment at Berkeley Co-Ro before co-founding another collaborative co-roasting organization called 444 in West Oakland in 2020. The company says it prioritizes supporting women-led farms and cooperatives.
Roasted coffee products focus on single-origin coffees and blends that rotate under a system of simple names designed make it easy for customers to recall flavor profiles. For example, coffees under the "Pure" name will always be light roasted, non-confrontational easy-drinkers; naturals, honeys and experimental processes fall under the banner "Indulge;" and the espresso blend is called "Joy."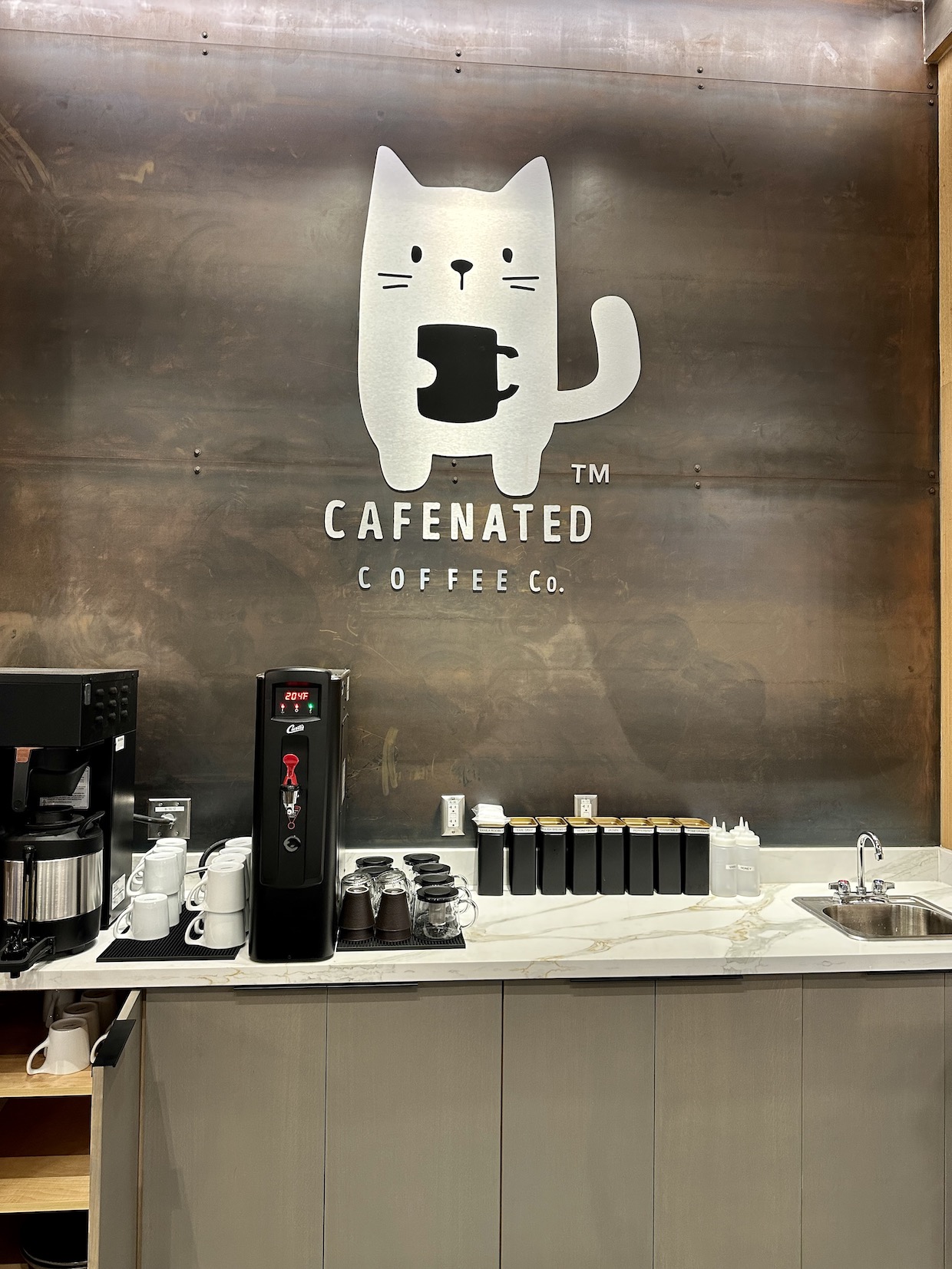 "Cafenated does change coffee beans, but not the product names. Once in a while we do limited releases like 'Serenity' or 'Euphoria' as seasonal specials," said Jamasbi. "The product names are aimed to provide the consumers with clarity and to be memorable and consistent. We don't want people [struggling] to remember their favorite coffee label, as in 'What was that coffee I purchased last time?'"
Jamasbi said Cafenated will now turn towards expansion in its wholesale roasting operations and online sales, while keeping an eye out for additional unique and architecturally captivating spaces to build.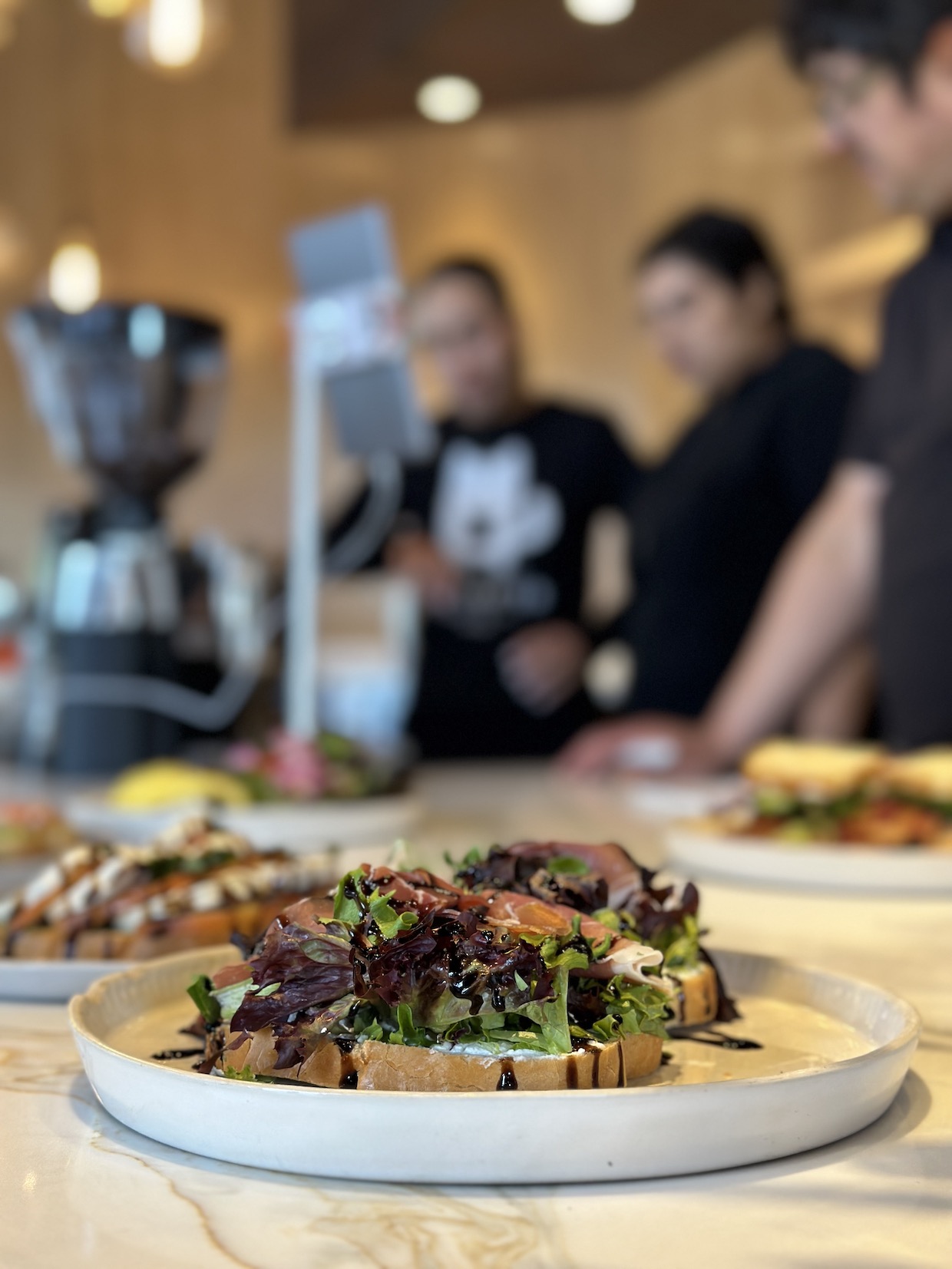 ---
Cafenated Coffee Co. is located at 2960 College Ave. in Berkeley. Tell DCN's editors about your new coffee shop or roastery here. 
More From DCN
Howard Bryman
Howard Bryman is the associate editor of Daily Coffee News by Roast Magazine. He is based in Portland, Oregon.