An approximately $1.8 million grant through a California state energy agency is bringing 24 new Bellwether Coffee electric roasting machines to two Oakland-based roasting companies.
Red Bay Coffee Roasters and Heirloom Coffee Roasters will be converting to electric-powered roasting from traditional gas, resulting in combined annual CO2 emissions reductions of approximately 2 million pounds, according to Bellwether. Red Bay is scheduled to receive eight of the machines, while Heirloom is installing 16. 
Since first introducing its ventless, all-electric coffee roasting machines to the commercial market in 2018, Bellwether has secured at least $50 million in investment funding while machines have shipped throughout the United States.
In addition to the existing second-generation roasting machine — which occupies approximately the same shape and footprint of a small kitchen refrigerator — the company provides green coffee sourcing and inventory management services. Late last year, Bellwether launched its "Hub" platform, which allows multiple Bellwether units to be controlled by a single interface.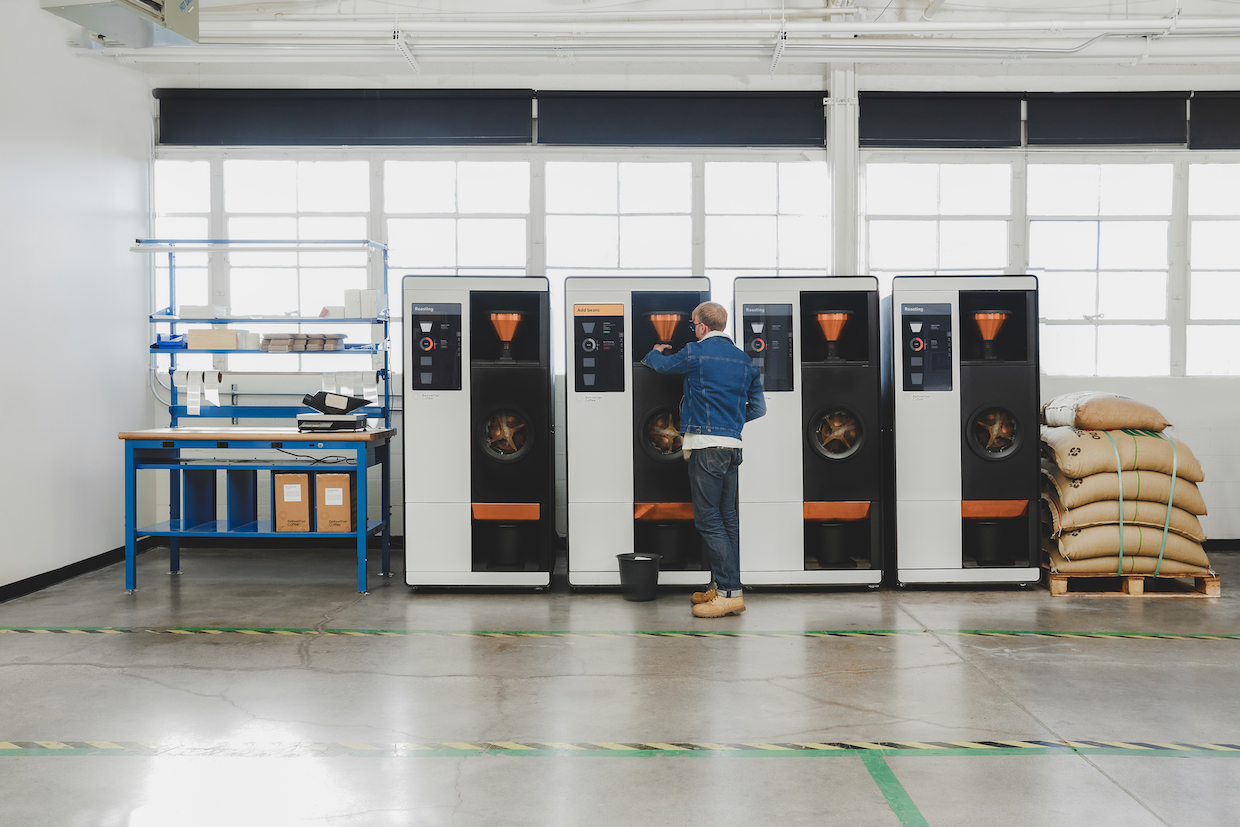 The $1.8 million grant comes through the California Energy Commission's (CEC) Food Production Investment Program, which is designed to provide funding to cleaner energy solutions in industrial production environments.
"This support from the CEC reinforces the value and power of electric roasting for reducing the carbon footprint — and aligns with Bellwether's commitment to helping more retailers, especially those in our own backyard, gain access to electric roasting," Bellwether Coffee Head of Sustainability and Impact Grayson Caldwell said in an announcement today. 
Founded by Oakland-based entrepreneur and community organizer Keba Konte, Oakland's Red Bay Coffee is approaching its 10th business anniversary. The company maintains a headquarters and flagship cafe in an iconic former bank building.
Heirloom Coffee Roasters made its first public splash while becoming part of a small consortium of buyers bringing the country's first Regenerative Organic Certified coffee to market.
---
Does your coffee business have news to share? Let DCN's editors know here. 
More From DCN