If you're a coffee lover but lead a busy lifestyle, you might need to enjoy your coffee on the go. That is where the Minipresso and Nanopresso come in handy.
Both machines are small, lightweight, and easy to carry, and neither requires electricity, which is a huge bonus. So, how do you choose the right one for you? What are the differences between these espresso machines? We'll discuss price points, ease of use, ease of cleaning, coffee quality, and the pros and cons of each brand below, so join us.


At a Glance
Minipresso
8 bars of pressure
1-year warranty
8 pounds
35-ounce water tank
28 ounces Portafilter capacity
Pods only
Hand pump extraction
Nanopresso
18 bars of pressure
1-year warranty
8 ounces
8-ounce water tank
Ground coffee
Hand pump extraction
Can use capsules

Overview of Minipresso
When you're looking for a travel-friendly espresso machine, the Minipresso does the job well. It's portable, lightweight, and easy to use. In our opinion, the Minipresso is a well-designed espresso maker, and the quality of the espresso it brews is excellent as well. This machine can brew multiple coffee blends, and best of all; the espresso has an intense, robust flavor with an impressive crema in the end.
It has a hand pump extraction that uses ground coffee or capsules, has eight bars of pressure, and comes with a one-year warranty. It's easy to use once you've gotten the hang of it, but pumping can be problematic in the beginning.
The Minipresso is designed so that you can choose different coffee brews. For example, you can make ristretto, lungo, or other flavors. The machine has quite a few components to keep up with, is made of plastic, and is slightly more expensive than the Nanopresso. The quality of the coffee is the key here, and it's excellent. The flavors are robust, and the foam is creamy.
The Minipresso can't be washed in the dishwasher, which makes it a bit harder to clean. All in all, this is a great choice for someone who is traveling and needs that daily dose of coffee to get them going. However, it is recommended that you use two hands to pump to avoid strain.
Pros
Has an impressive crema
Easy to use
Lightweight
Portable
Can brew multiple coffee blends
Cons
Quite a few components to clean
Made of plastic
Pumping can be difficult
Expensive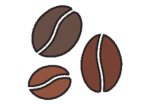 Overview of Nanopresso
The Nanopresso is an espresso maker that offers 18 bars of pressure and delicious results. It's also lightweight, portable, compact, and durable, though reports of the Nanopresso breaking down after prolonged use have been reported.
This machine is easy to use and great for a casual coffee drinker, but there might be better options for someone who is a hardcore espresso lover. However, it's great for someone who wants to take it camping or travels a lot. The biggest drawback is ensuring you have plenty of boiling water and can clean the machine after every use, making it a bit hard to clean when traveling.
The machine has two water levels and is easy to use, making it simple for one-hand pumping. The Nanopresso comes with a 1-year warranty and weighs less than 1 pound. Although it is made of plastic, the plastic is durable. All you need to do for it to work is add coffee and water. It's portable and easy to toss into your backpack and hit the road.
Even with all its positives, the Nanopresso can only brew one type of espresso. Though it's perfect for a solo traveler, if you're making espresso for two, you'll want to carry two or explore other options.
Pros
Portable
Compact
Lightweight
Durable
Easy to use
Cons
Hard to clean when traveling
Can brew only one type of coffee
Reports of breakdown after prolonged use

What Are the Differences Between Them?
Now that you know the similarities between the Minipresso and the Nanopresso, we'll break down the differences and help you make an informed decision in the section below.
Performance
Edge: Minipresso
The Minipresso gets the edge in performance from us because it can brew more than one type of espresso. When you're traveling, sometimes it's nice to have several flavors for more variety. 
Price
Edge: Nanopresso
The Nanopresso gets the nod for the less expensive of the two espresso makers. It's only a slight price difference, but every bit counts if you're on a budget.
Durability
Edge: Minipresso
The Minipresso gets the edge in durability because of its ability to stand up to avid espresso drinkers. The Nanopresso is more for the casual coffee drinker, and that's not what most of us need when traveling.
Design
Edge: Draw
The Nanopresso and the Minipresso have great portable, compact, lightweight designs that are easy to pack and carry when traveling.
Ease Of Cleaning
Edge: Minipresso
The Minipresso wins hands down for ease of cleaning, as the Nanopresso is a bit harder to clean, and you need a lot of boiling water, as you need to clean it after every use.
What the Users Say
We've researched what espresso lovers are saying about the differences between the Minipresso and the Nanopresso. We've read the reviews and forum discussions and will discuss the good and the bad.
We've already told you that the Nanopresso takes more to clean than the Minipresso, and reviewers agree. Some reviewers report that they had difficulty keeping the Nanopresso clean during vacations and camping trips.
Durability is vital for any espresso machine, and reviews show that the Nanopresso tends to break down after repeated use. At the same time, the Minipresso keeps on ticking, so to speak, as it's designed for frequent espresso drinkers.
As for the prices, most reviewers had no complaints about either, as they are both affordable and worth the money spent.


Conclusion
If you're a frequent traveler, go camping often, or want to try a portable espresso maker, the Minipresso and Nanopresso have what you need. When choosing the best one for you, you must consider how often you'll drink espresso, whether you prefer numerous flavors, and if the machine's ease of cleaning is a vital consideration.
If you have several espressos a day, the Minipresso will do the trick for you, whereas the Nanopresso isn't designed for frequent use. Both are compact, lightweight, durable, and easy to use, and they're two of the best portable espresso machines on the market.
---
Featured Image Credit: (Left) Carmen Jost, Shutterstock (Right) Firlia Rury, Shutterstock