Meet Dávid Štefánik, a 30-year-old coffee professional, currently the Store Manager at Screaming Beans Coffee Roasters, located in the beautiful city of Amsterdam. Dávid hails from Nove Zamky, Slovakia and has been living in the Netherlands for some time now. With over 7-8 years of experience in the coffee industry, Dávid has acquired an extensive knowledge of the craft.
He definitely is not a conformist in the industry, often speaking out loud unpopular opinions and sometimes shocking with his Instagram reels and the type of language he uses. That might seem harsh, yet since we had a chance to meet Dávid personally, we have to say that he is a big sweetheart deep inside. A big advocate for growth in the coffee industry and always willing to help the community.
While he claims to not feel comfortable in high-pressure situations or performing on big stages, he has still achieved success in slaying several Latte-art throwdowns and leading workshops. Dávid is a dedicated individual who takes great pride in his work and has made a name for himself in the industry.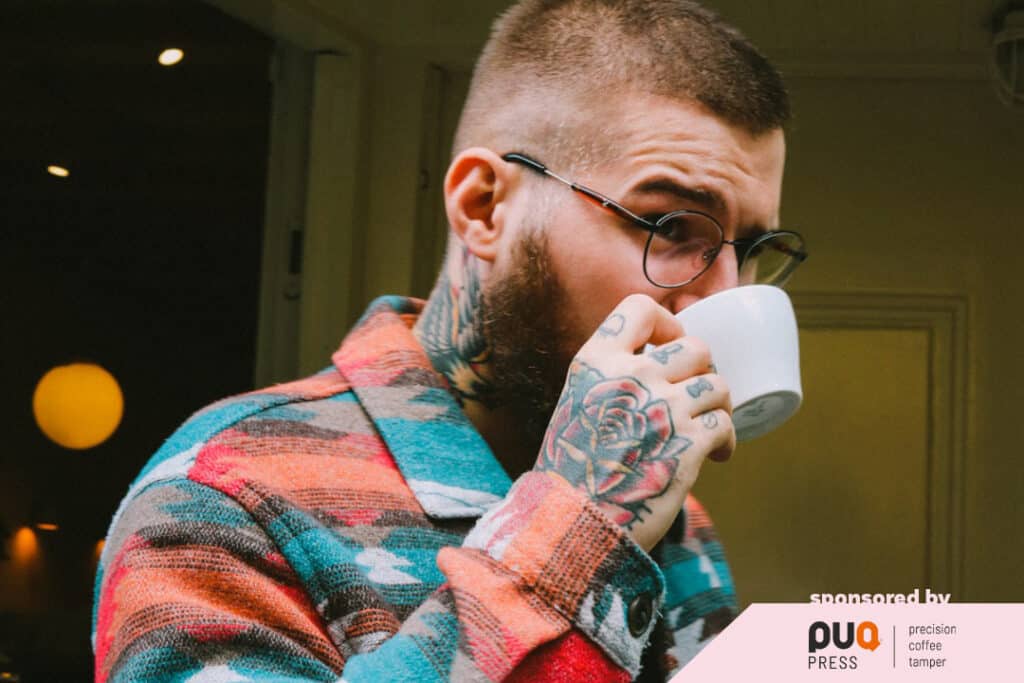 Dávid, what is your first memory with coffee? 
My first memory is from one of my local coffee shops and my first sip of coffee starting with "L"… I hated coffee so much! I remember that I had to add milk and honey to it so I could drink it.
Could you describe the moment or situation that made you decide to become a barista?
To be totally honest I started with coffee because I saw some videos on Facebook where Dritan made nice art (the same art he still does these days) and I never saw anyone else do it before. So I decided to give it a go and from that moment I fell in love with coffee and stayed in it.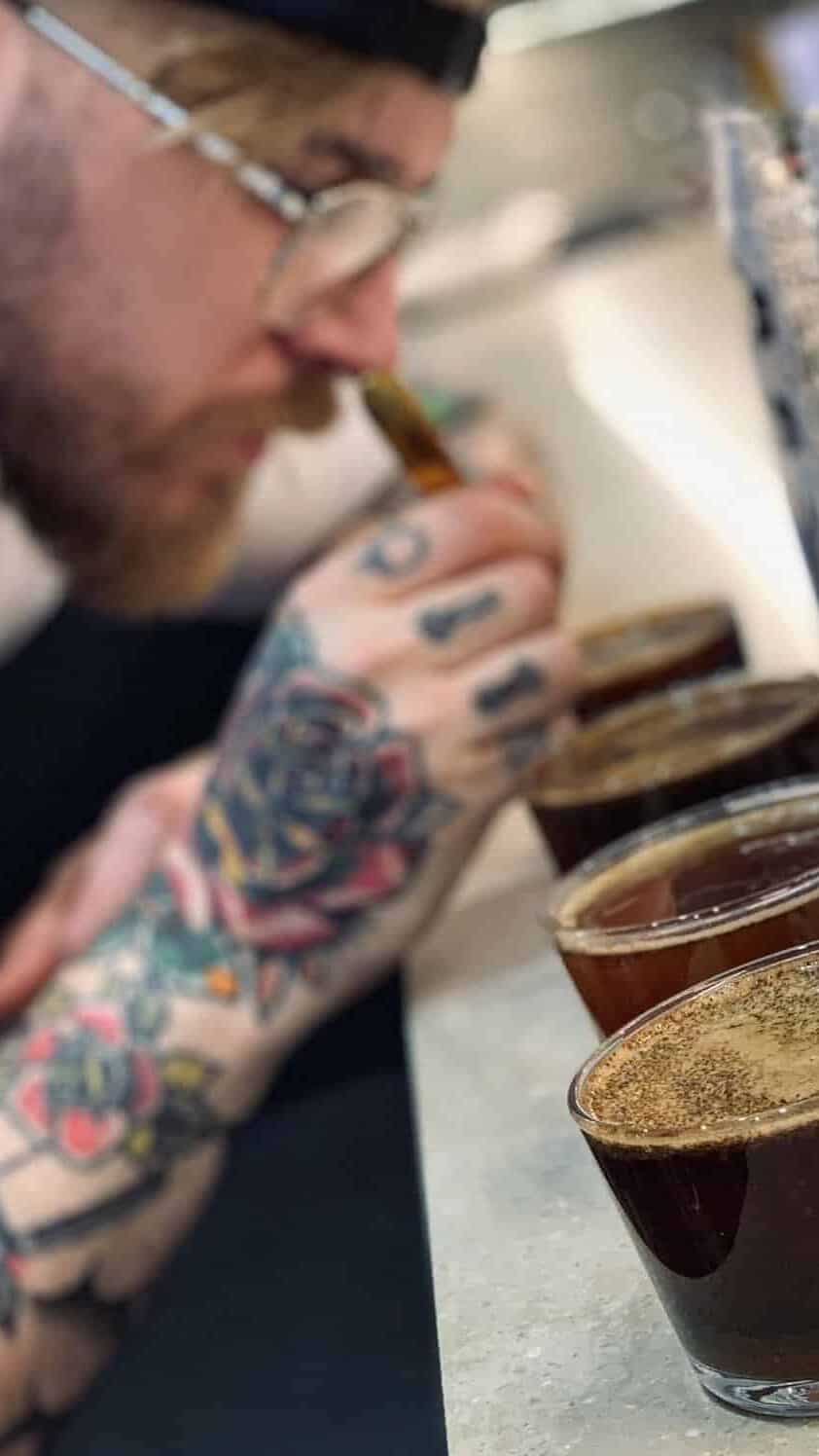 What is the funniest thing that you have experienced behind the bar? Can you recall any embarrassing moments?
I think it was the moment when I was carrying like 10 bottles of milk and I dropped one just before I was about to put them down and it splashed into the face of one of our customers (She was vegan)…
If a career in coffee was not an option, what job would you be doing?
I was thinking about this question a lot recently and I think I would choose one of the sports that I enjoy and I would try to become the best so I can do it for a living.
Do you have an unusual habit or hobby that you love?
I really like visiting other coffee shops and just seeing how things are going there but I guess every coffee person loves doing it, ahah. Also, I like playing video games and watching films/series.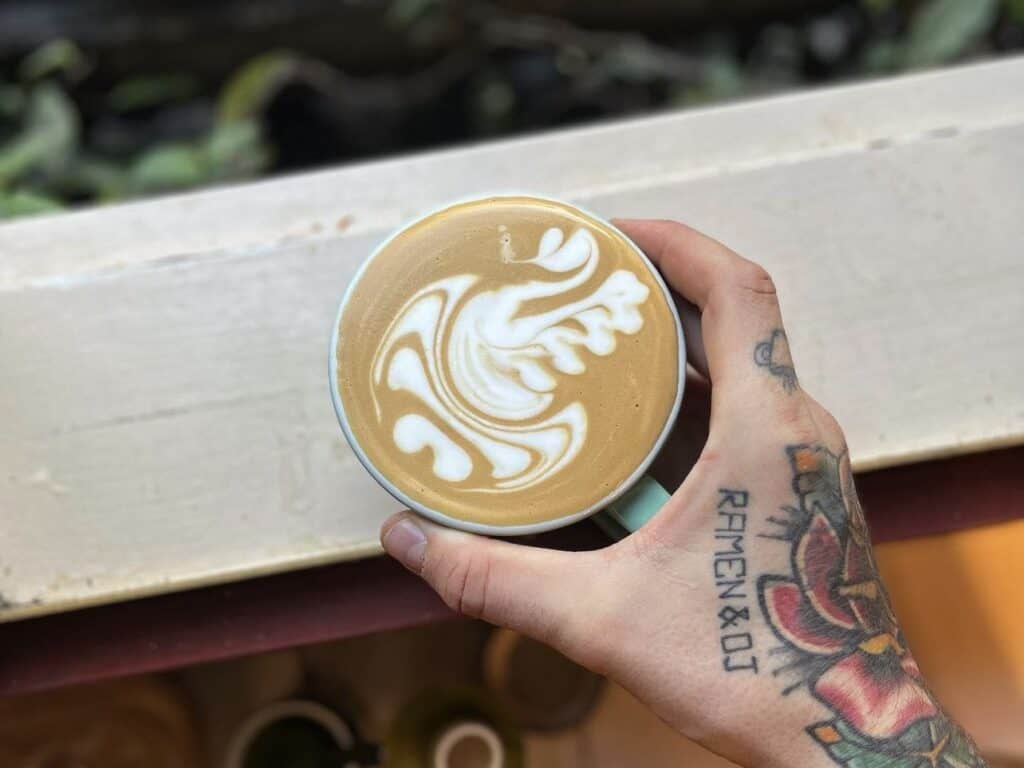 Are there any bad recommendations you hear often in your profession? What is your piece of advice for anybody starting a career in coffee?
I think that some people can make specialty coffee scene sound a bit scary. I would recommend to people keep their eyes and ears open and don't be afraid to ask questions. If you are not sure about something, just ask. Baristas are more than happy to help and answer all of the questions.
Can you tell us a bit more about Screaming Beans and your role in the company?
Let me start with Screaming Beans. SB is an Amsterdam specialty coffee brand that is known for its great coffee. We have our own stores in the centre of Amsterdam and we also offer a subscription service so you can order coffee from home. Our coffee solutions are also popular with a growing number of creative and innovative companies in the Netherlands that understand the importance of fair-traded specialty coffee for employees and customers.
Now the less interesting part, me (well that's Dávid's words, I actually think it's more interesting, Ed.). I became a part of Screaming beans in mid-October 2022 and I fell in love with the brand and the people working for the company. My role at the moment is the Store Manager of a newly opened store at Amstelstraat 5. Which is super exciting I can't wait for people to visit and enjoy the great coffee experience we have to offer.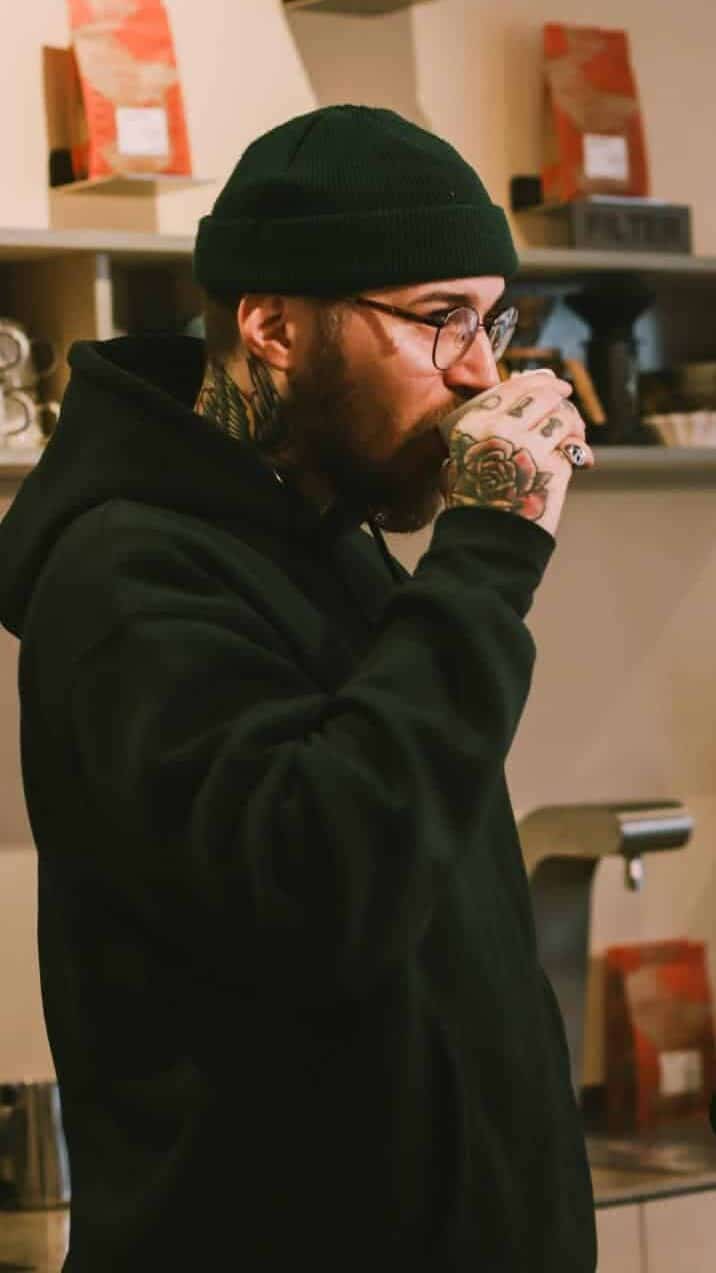 You have also created your own personal brand – Bayreesta. What does it mean to you and what path do you follow to develop it?
Bayreesta for me is a space where people are allowed to say what they think without being judged. I also like keeping things on my account as simple and clean as possible so everyone can understand. Bayreesta is not just about coffee it is also about me and how I see things, which doesn't always come with understanding from other people but that's absolutely fine. You will never please everyone, right?
You're very active in social media and networking. What does the coffee community mean to you?
The coffee community is a great space to see other people's work, recipes, ideas, and concerns but also funny videos that are also part of the coffee. Sadly like I said before if you do something out of the ordinary it doesn't always come with understanding from the coffee community. The coffee community needs to chill out a little.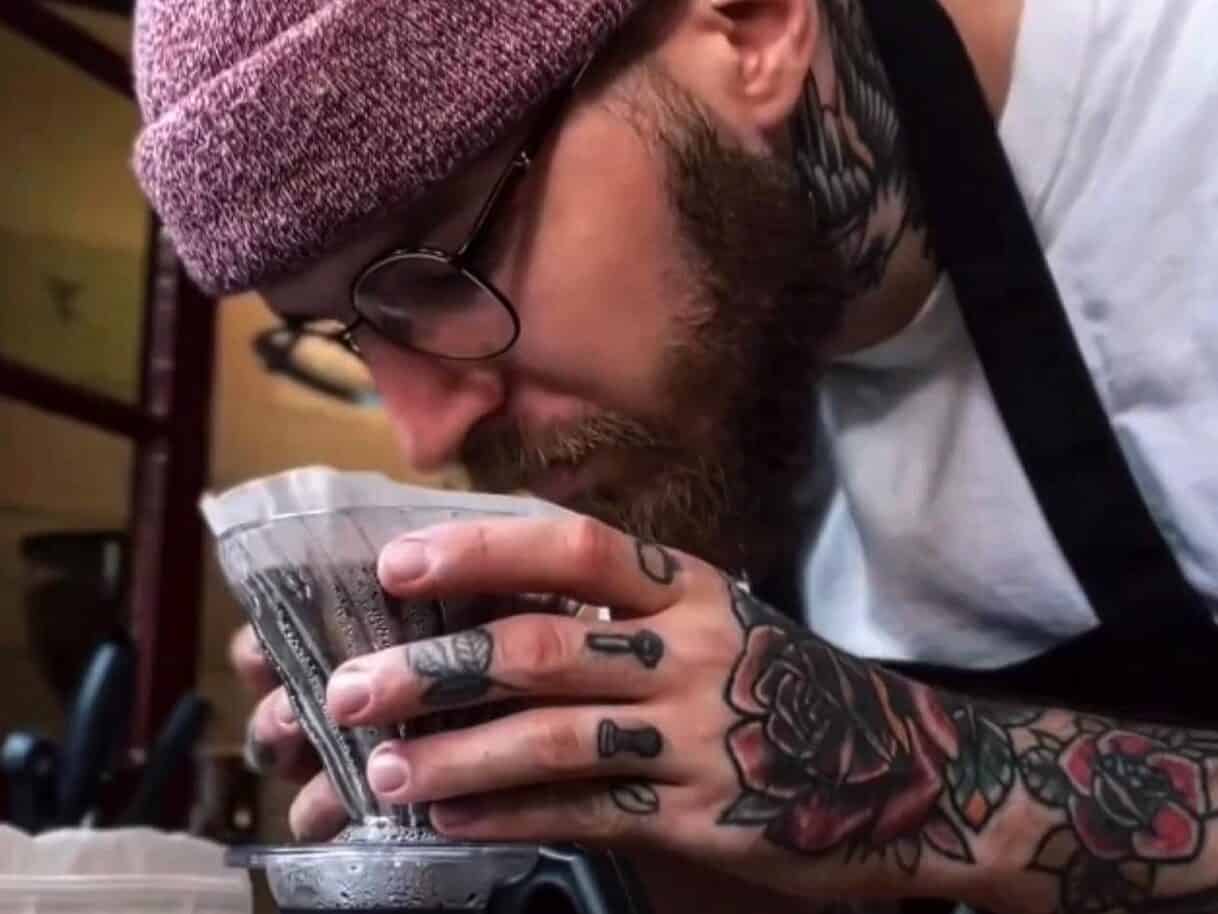 What's the one coffee recipe that everybody should try? Why?
I always use one recipe with every new coffee that I try and most of the time it is a success.
15g in, 220 out. 89*C Water.
– Bloom 50g in 30 seconds.
– 1st pour, 120g and wait till 1 minute.
– 2nd and last pour up to 220g and the total brew time should be between 2:30-2:45.
– After the brew is done add 20g of cold water directly into the brew.
And just ENJOY!
What coffee challenges are you looking forward to? Any new projects or collaborations?
I don't have anything planned for 2023, to be honest with you. However, I am always open to collaborations that make sense to me. I would love to become an ambassador for some brand that stands for the same values as I do but that will probably take time!

Quick Fire Questions for Dávid Štefánik:
Would you serve filter coffee with milk if asked for it?
I would of course, also I would ask again if I heard it right 😀
Do you ever take sugar with your coffee?
I used to when I was younger, but not anymore.
Espresso or Filter coffee?
Filter.
Do you aim for Sweetness, Acidity, or Body?
Sweetness and acidity.
Milky or Black?
Black.
Slurp or Spit?
Do we still talk about coffee? 😉
Sit in or Take Away?
Sit in.
Cake or Pastry with your coffee?
Pastry.
Favourite piece of barista equipment? 
My Comandante Grinder.