Simonelli Group, the Italian parent company of commercial espresso equipment brands Nuova Simonelli and Victoria Arduino, has cut the ribbon on the new Simonelli Group Campus in Belforte del Chienti, Italy. 
Occupying approximately 1,000 square meters (approximately 10,764 square feet) at the site of the company's headquarters in the central Italy region of Marche, the Simonelli Group Campus is a multidisciplinary center dedicated to specialty coffee research and training, as well as to educational and networking and cultural opportunities in coffee and other fields. 
"The Campus is meant to be more than a pure technical and scientific center," Simonelli Group CEO Fabio Ceccarani recently told Daily Coffee News. "Instead, we see it as a concrete contribution to the growth of the local area through projects, activities, initiatives and the spreading of ideas and experiences in order also to build our present and future competitiveness. It is conceived as a hub for the local area, where we make available our know-how and our values that have roots that go deep into our history."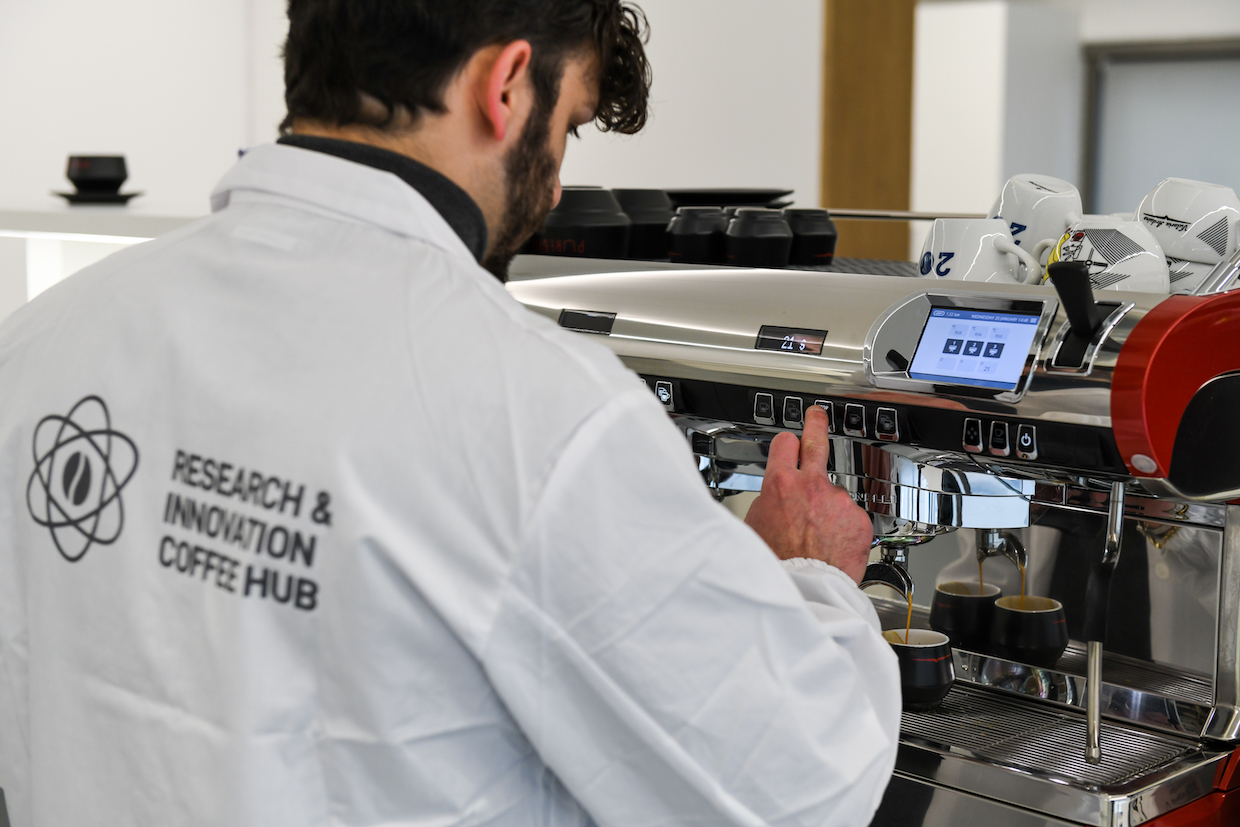 The facility has been in development for the past two years, a period that followed the company's pandemic-era launch of its online Coffee Knowledge Hub.
Also recently opened under the Simonelli Group umbrella are two new Victoria Arduino Experience Labs, one in Barcelona and another this month in London.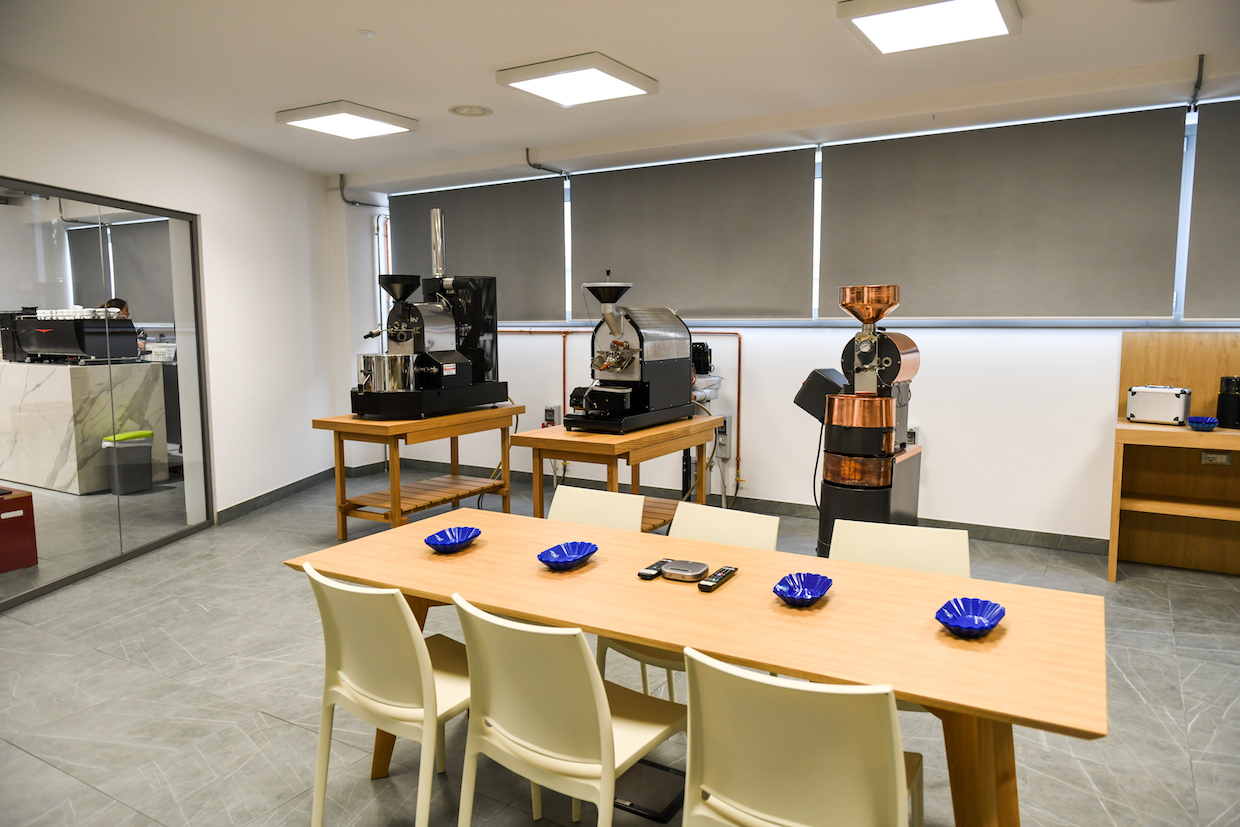 The new campus will open up opportunities for both in-person and online learning through webinars and podcasts. Physical stations are equipped for technical research, brewing, roasting and cupping. The facility will also accommodate experimentation in infusion systems, milk, water and more.
A large laboratory-like workshop inside the campus serves as the new home of Simonelli's Research and Innovation Coffee Hub (RICH), founded in 2016 as a collaboration between Simonelli and Camerino University for the development of scientific research into the physics and chemistry of coffee.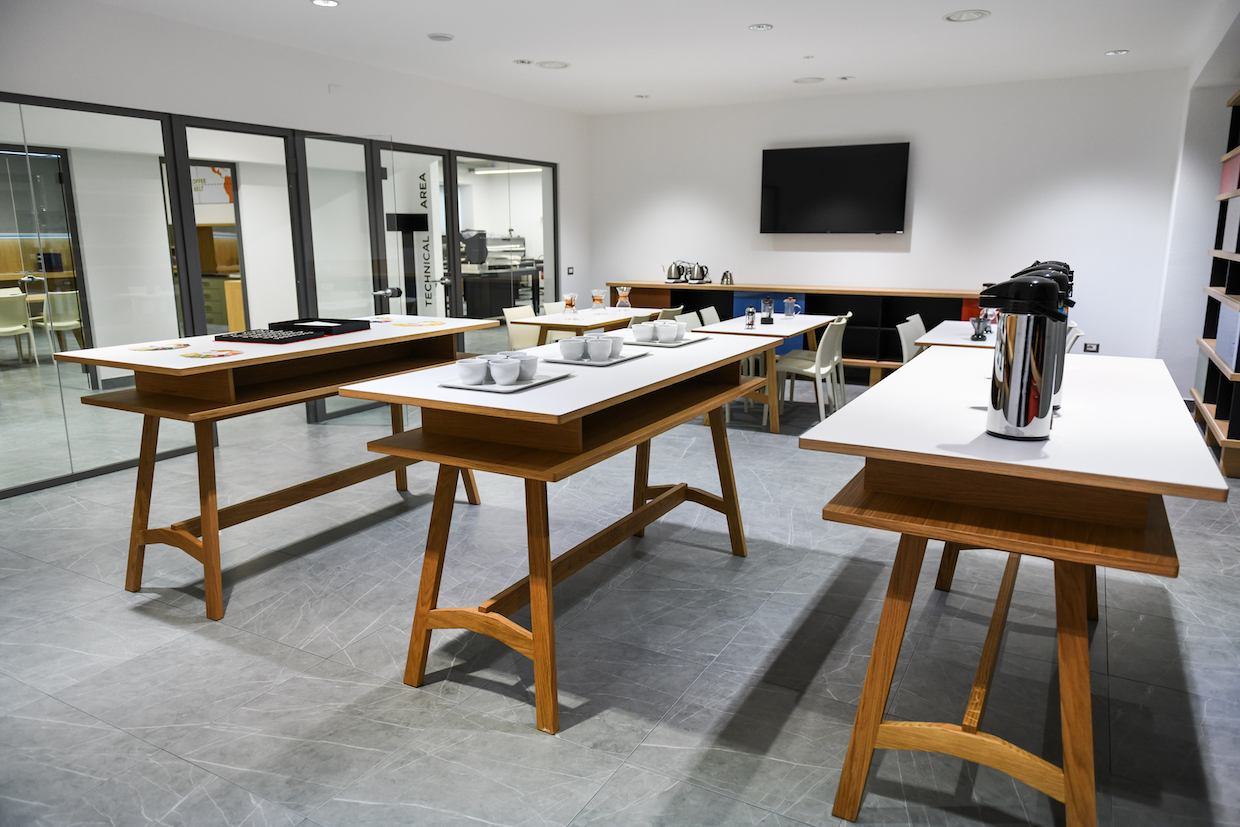 Courses on business management, culture and development will occur in a classroom at the campus in collaboration with local universities and other institutions. Another "experience area" is set aside for meetings and networking events, and will be available to other companies, institutions and schools.
Scientific research already underway at the campus includes the development of a chemical simulator of coffee extraction, a scientific comparison of different coffee extraction methods and an examination of in vitro digestion of milk and coffee.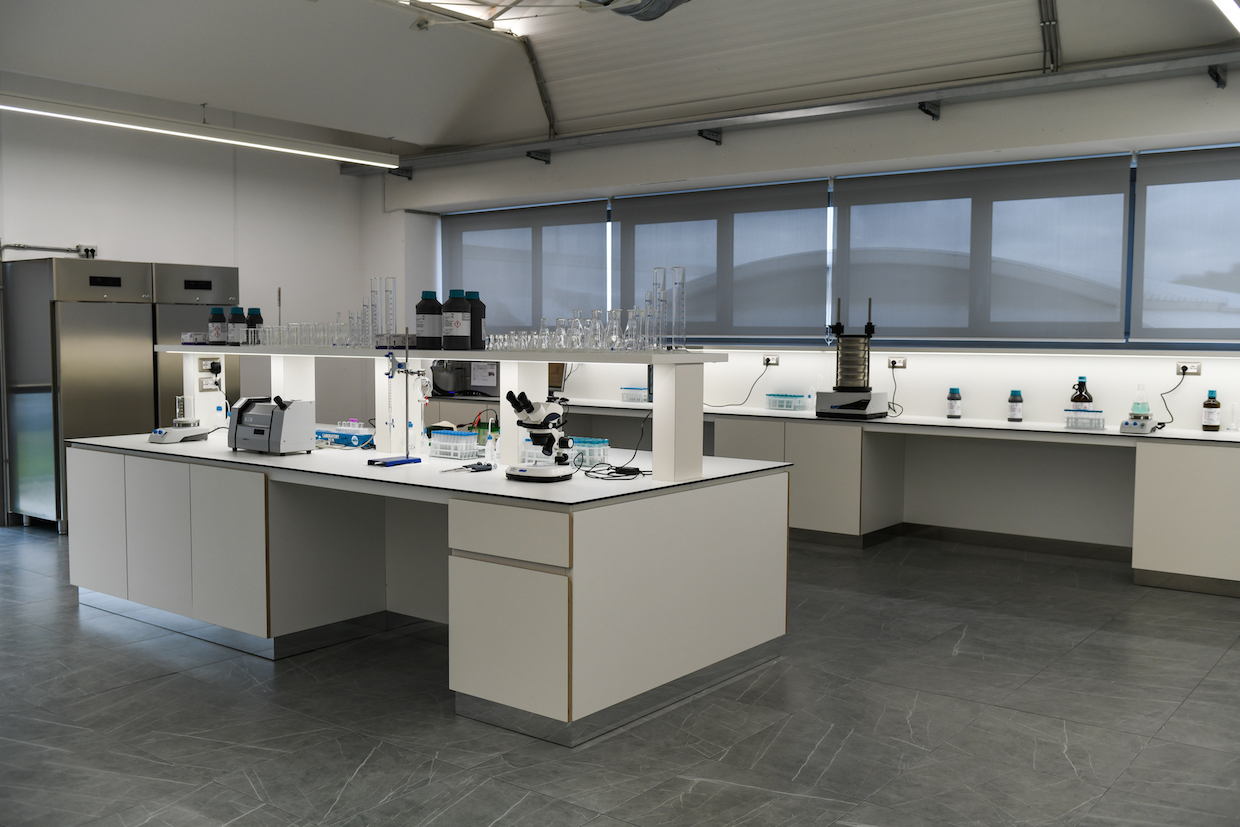 Simonelli Group kicked off campus operations last month with an event entitled, "Good business: Ideas and projects, community and environment, research and method." The event included lectures and a roundtable discussion from a variety of business, educational and political leaders.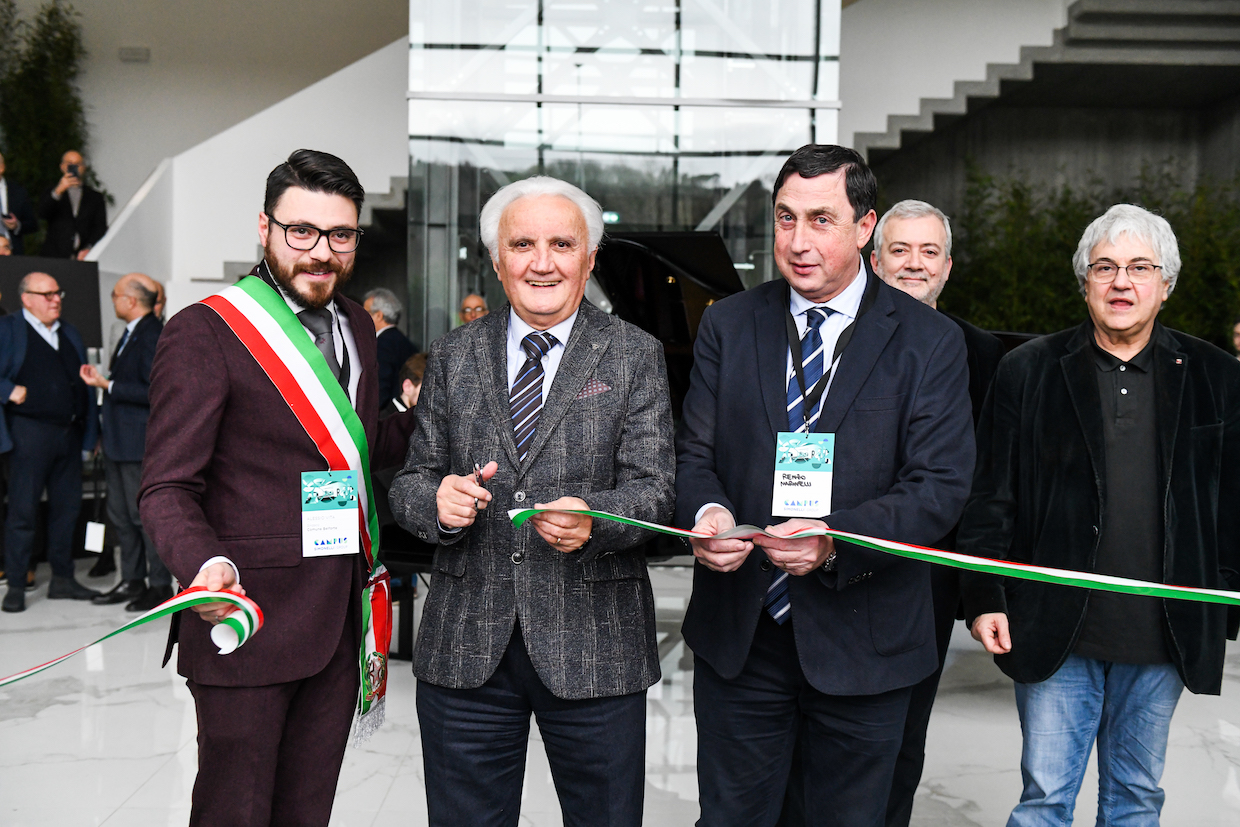 "The Campus is a physical place, and above all, in an era when we all have to deal with a strong spirit of innovation driven by the great digital transformation and the need for sustainability, we want to respond to these solicitations with a place that is real and alive, that is full of activities and people," said Ceccarani. "We are convinced that the road to the future cannot only be based on what is virtual, but it must find its foundations also on a network of people from our surrounding area."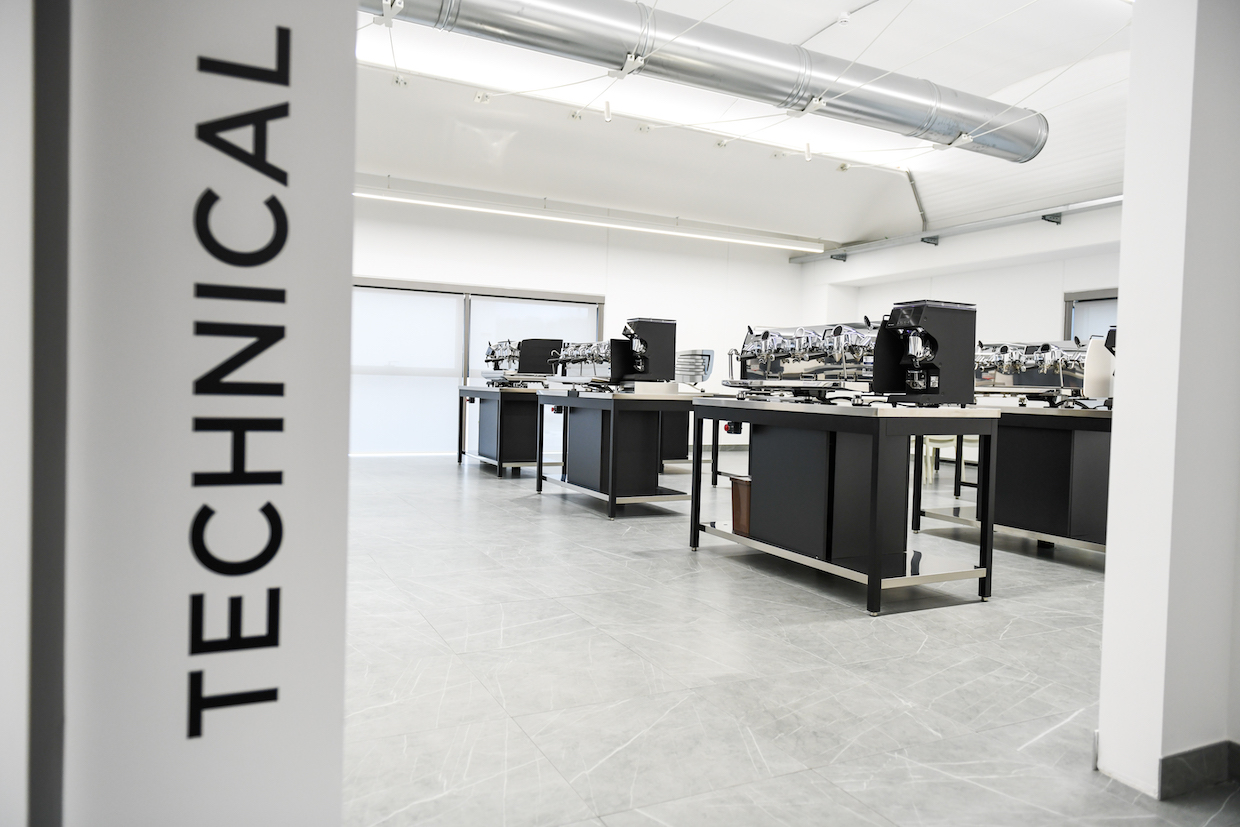 ---
Does your coffee business have news to share? Let DCN's editors know here. 
More From DCN