City League Coffee Roasters is mixing right into its first retail cafe in Brooklyn, New York, taking over the Bay Ridge space that previously bore the name Blend Coffee + Co-Work.
After remodeling and redecorating the approximately 1,000-square-foot shop, City League opened its doors in early January, sporting a bright new retail concept drawn from years of inspiration and note-taking.
"Even before City League launched online I was daydreaming of what our actual storefront space would look like," City League Coffee Roasters Co-Founder Dane Demchak told Daily Coffee News. "To see so many of those ideas and decoration pieces I had jotted down years ago come to life and actually be present really is surreal and amazing to see."
Details around the shop tie into the Sunset Park and Bay Ridge neighborhoods, while a combination of 90s pop and sports references further convey the personality of the Brooklyn-born brand.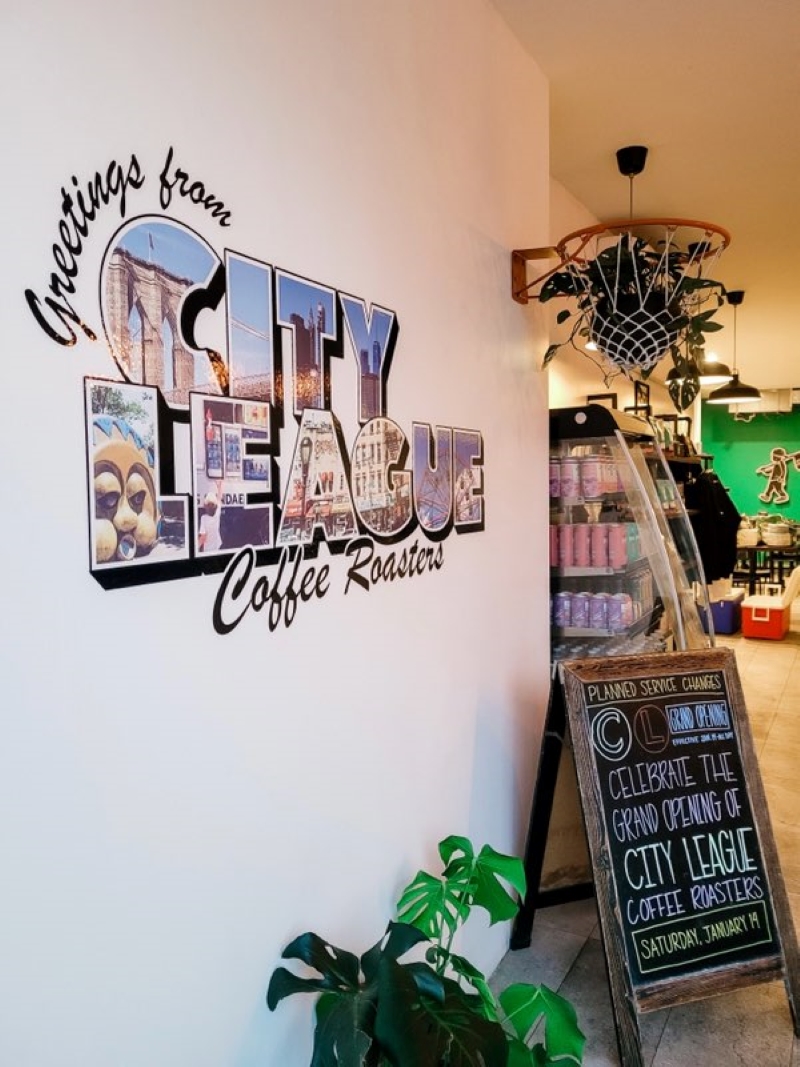 Next to the bags of coffee on a shelf behind the bar are copies of "Above The Rim,"  "He Got Game," and "Blue Chips" — Demchak's favorite basketball films of the 1990s. Seating includes authentic New York Mets Shea Stadium seats and bleachers. Greenery livening up the space grows in planters handmade out of Wilson basketballs.
A glass jar filled with Bazooka Joe bubble gum sits by the register.
"The reaction we have received from that little touch has been everything," said Demchak. "Customers immediately pause and are brought back to an early childhood memory of innocence and joy."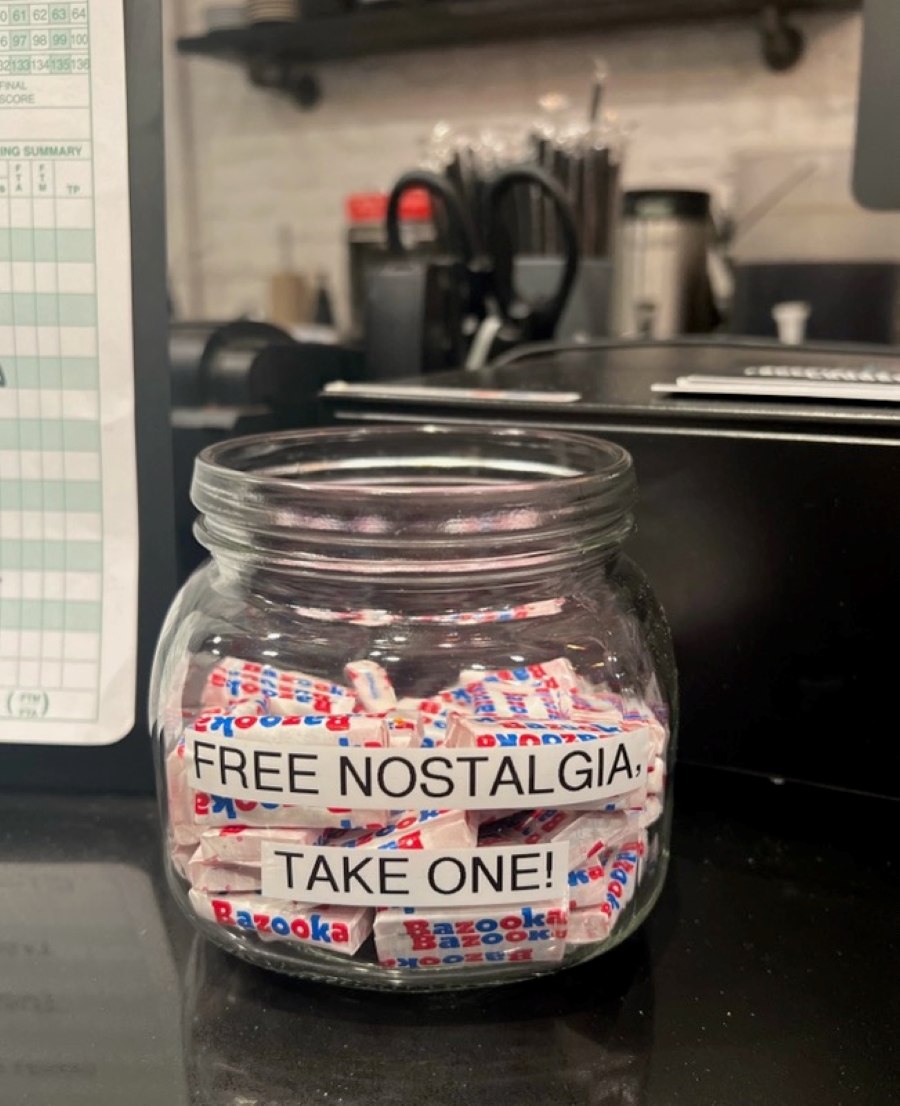 Nostalgia for more recent times comes through polaroid photos of Demchak, his co-founder and wife Lindsay Demchak, and their kids. Scenes include bagging roasted coffee, roasting on an Aillio Bullet roaster in the family home garage and picking up green coffees from a local warehouse in the company's foundational days in 2018.
Today Demchak roasts on the modified Probat P12 roaster in a Long Island roasting facility owned by Flux Coffee. Beans from there supply City League's online sales and wholesale clients, one of which is the new shop's former tenant, Blend Coffee, whose owner Justin Mattera is now a partner in City League.
"At the end of 2021, we began talking and quickly realized we both shared the same vision for our community and customers," said Demchak. "We then agreed to partner together and City League took over the location."
To celebrate the transformation, City League offered tastes and sales of experimental, limited-edition coffees such as a six-day anaerobic fermented natural-process coffee from Peru and a 348-hour kombucha-SCOBY-processed Pink Bourbon coffee from Colombia. The company's day-to-day offerings, meanwhile, are generally less experimental.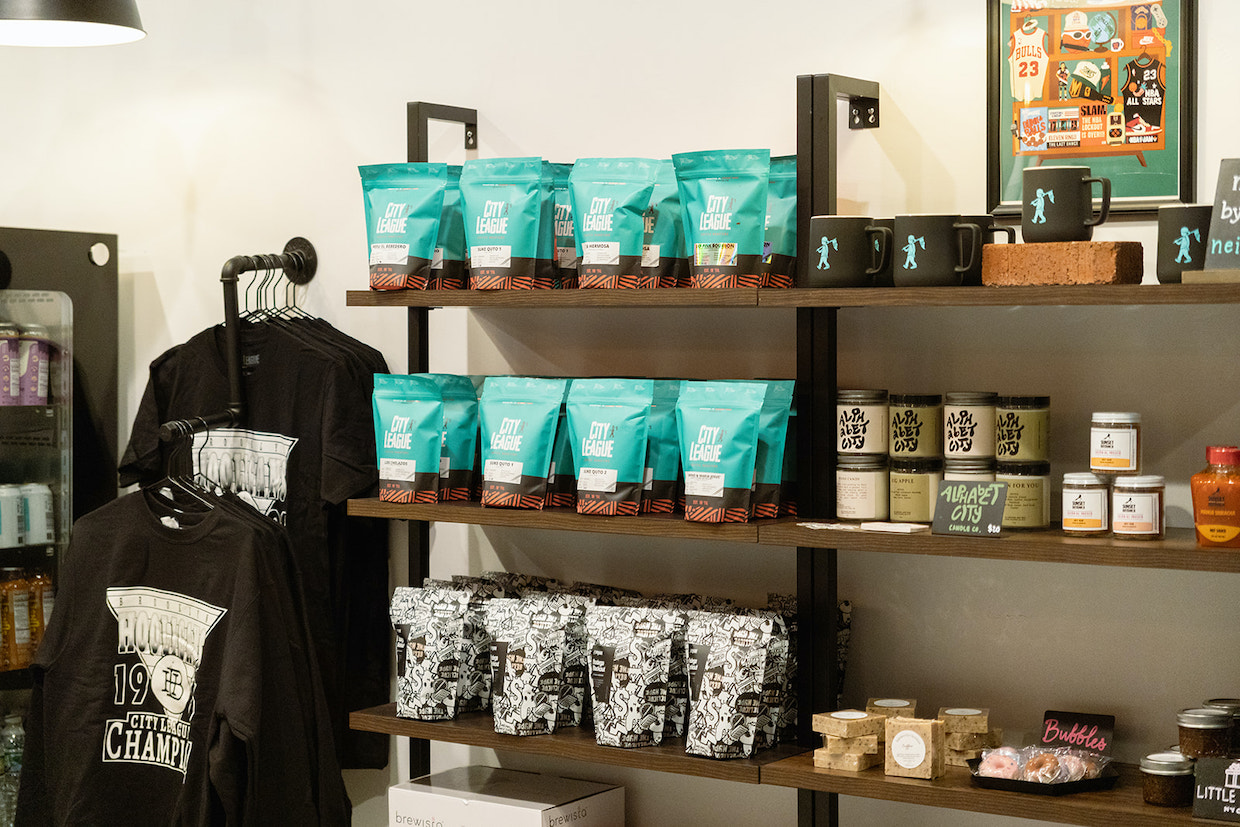 "I try not to let my bias or personal preference control how I roast and present the coffees," said Demchak. "I may prefer a super bright and fruit-forward coffee… but I also love to keep a few offerings for those that prefer some cream and sugar in their cup. Coffee is meant to be enjoyed so I want to encourage and help customers find that joy through their coffee in whatever way it may be."
Green coffees primarily come from importers such as Collaborative Origins, Unblended Coffee and Yellow Rooster.
Within its new home, City League plans to host pop-ups by other small businesses, coffee brewing lessons, weekly music performances and story hours for families with kids. The company is also looking into establishing its own nearby roasting facility.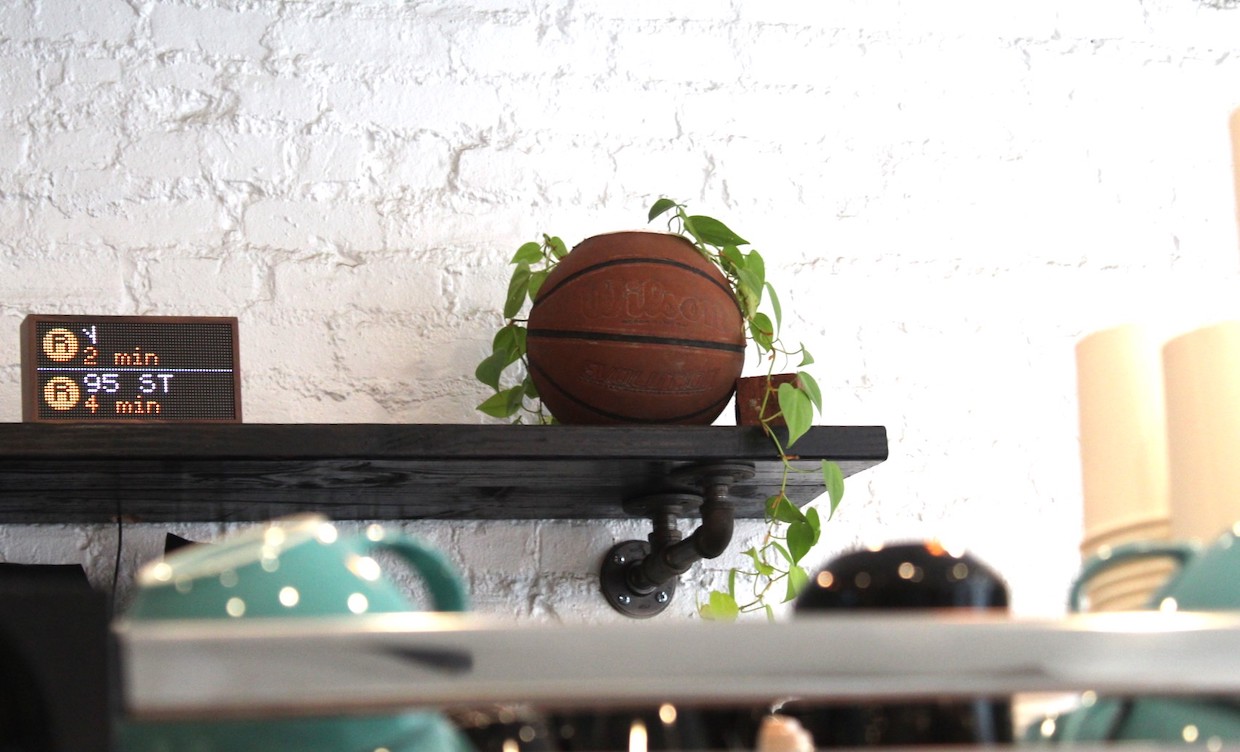 "We want to roast and serve the greatest and most exceptional coffee around, but we care about the people we serve way more," said Demchak. "I want this shop to be known as a community hub and a space where people feel welcomed, loved, and valued. Ten years from now people can pinpoint back to our shop as a location where their lives were enhanced and impacted for good."
---
City League Coffee Roasters is located at 6808 4th Avenue in Brooklyn. Tell DCN's editors about your new coffee shop or roastery here. 
More From DCN
Howard Bryman
Howard Bryman is the associate editor of Daily Coffee News by Roast Magazine. He is based in Portland, Oregon.