Honoring the rich Guatemalan coffee lands of Huehuetenango and its coffee-farming communities, Café González has opened its doors in the Garment District of New York City. 
Inside the lobby of a WeWork building, the 4,384 square-foot shop offers fresh roasts of three different single-origin coffee varieties: a bourbon, a caturra, and a catuai. Following harvesting and roasting in Guatemala, the coffees ultimately pass through Mazzer grinders and a La Marzocco Linea PB AV in Manhattan.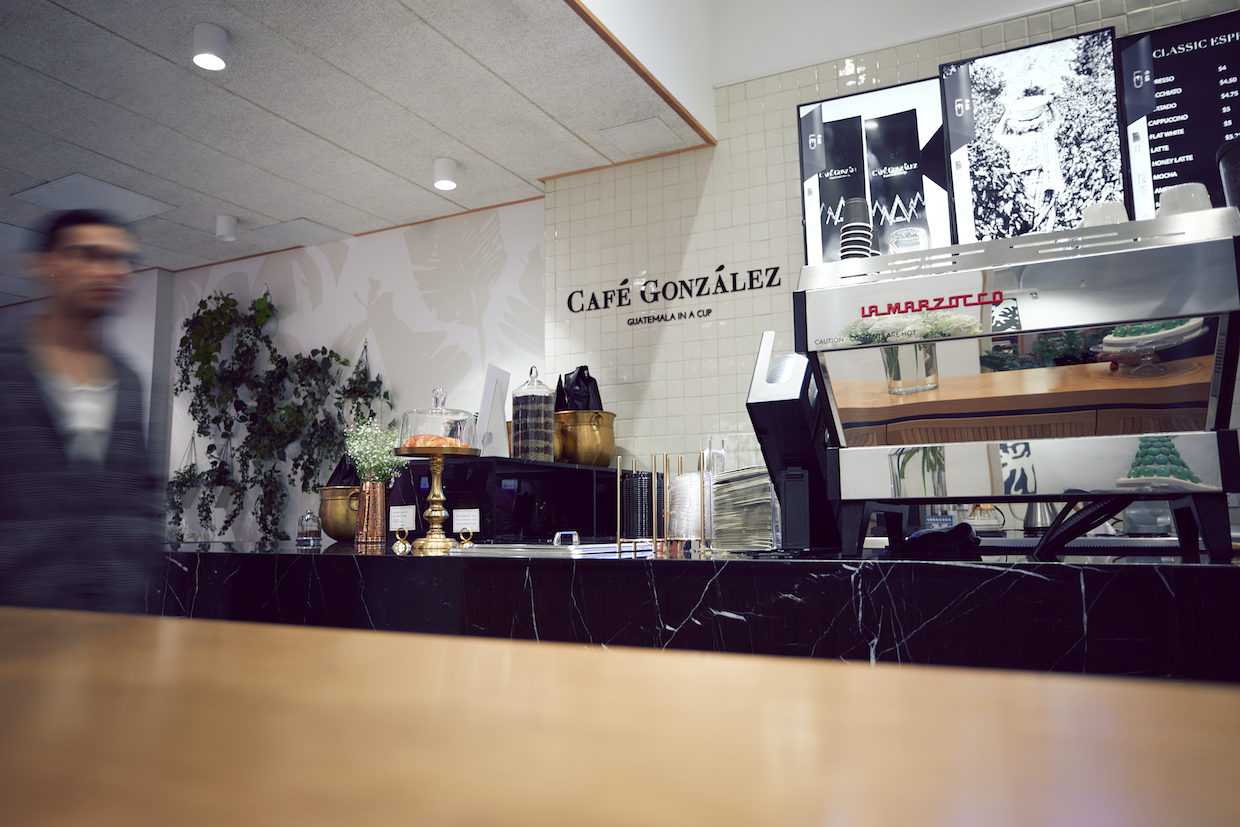 From planting to picking, to roasting and pouring, Café González coffees touch the hands of many Guatemalan women, including owner Nataly González, who told Daily Coffee News of her mission to keep the entire business within the family. 
"On the farms at La Finca El Mirador, where my family produces everything, there are a lot of women involved. It's one of the reasons I wanted to only use my family's coffee, because my goal is to support that local community," González told DCN. "If we sell coffee, people back home in our community will continue to have jobs. Also, the other reason I wanted to keep it all in the family is to ensure the quality is fresh and trusted. It cuts out sourcing the coffee from a middleman." 
Once roasted at the farm and shipped through air, the coffees are used to concoct cold brews, espresso drinks and French press. Croissants and locally made macarons are available to accompany the drinks.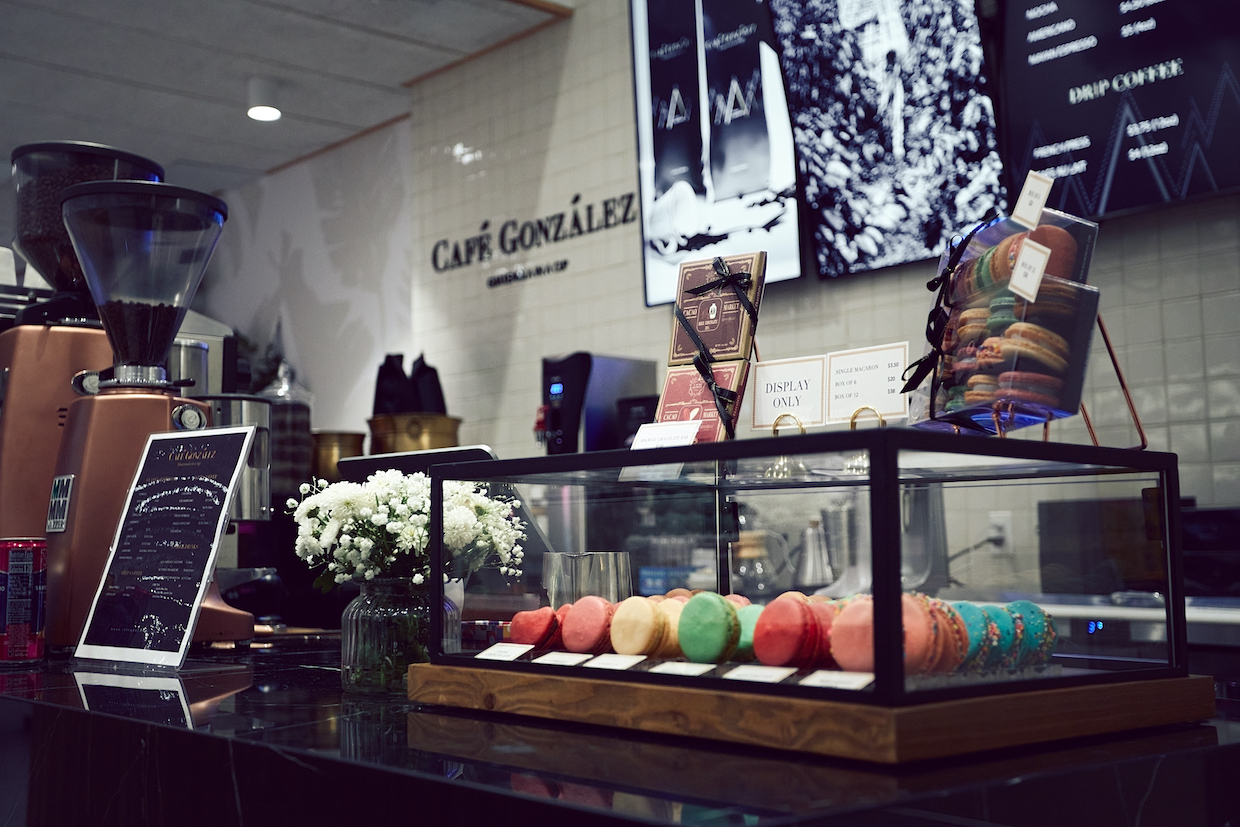 A first-time business owner, González has been cultivating a complementary set of coffee and business skills over the past decade. Growing up on her uncle's farm in San Pedro Necta in Huehuetenango, González spent years learning how to harvest and roast beans. Later, González worked as a barista in New York while gaining a degree in fashion at The New School's Parsons School of Design.
"At first, I was nervous — It's the first time actually opening [a] business — but I was also very proud because I get to show the world all of the hard work and love that my family has put into coffee," González said. "I've been in the district for quite some time now, and I felt someone had to add Guatemala to the coffee community."
The shop's Guatemalan roots are also reflected through the decor inside. An elegant black-and-white marble wrap-around coffee bar occupies the corner of the shop, with handmade Guatemalan mirrors and textiles around it. Hanging plants adorn the adjacent wall, where a leather booth accommodates guests.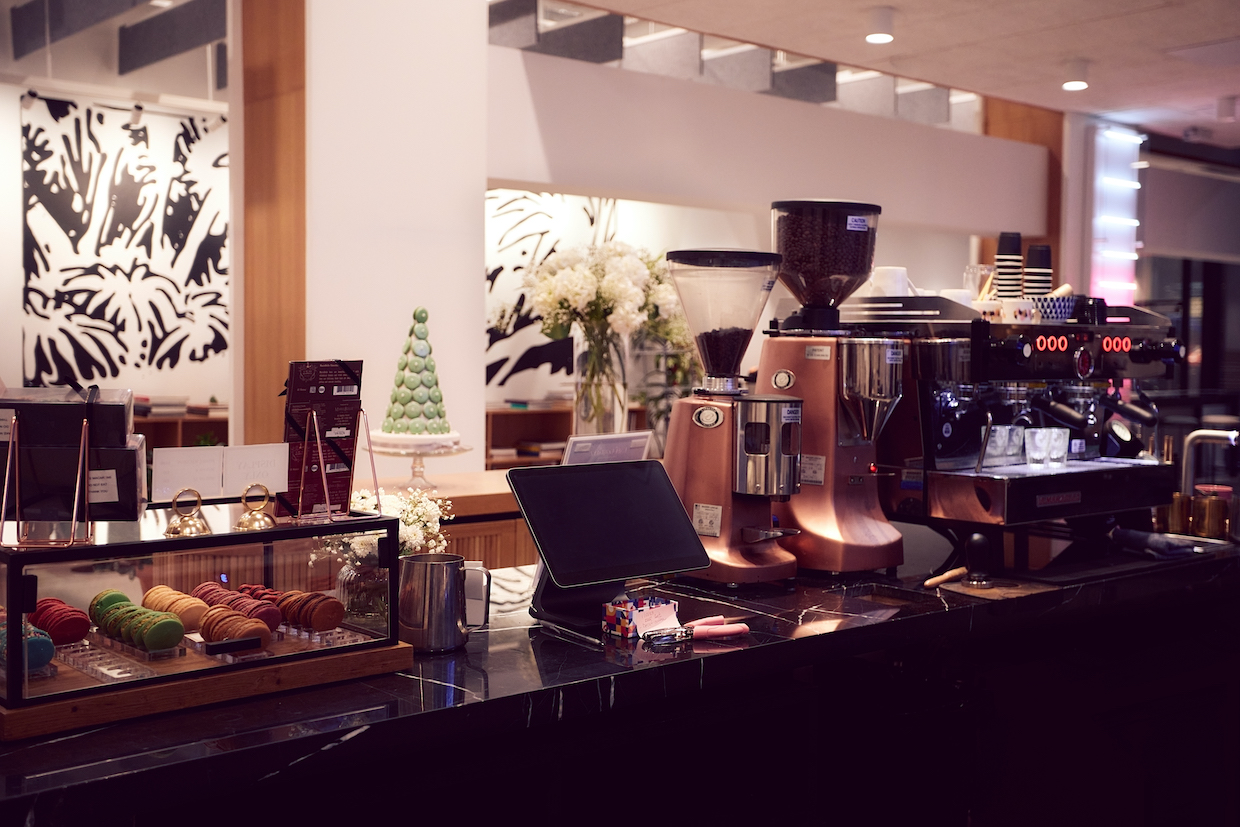 "When I saw the space, it was partially built out, so my challenge was to adjust to the design and make it work with my branding," said González, who led the interior design. "I was able to bring in elements from Guatemala for the décor. In the end, I was able to make it modern, warm and cozy."
The shop has been open for a little over two months, and González said its already earned a loyal following among WeWork patrons as well as the surrounding fashion community.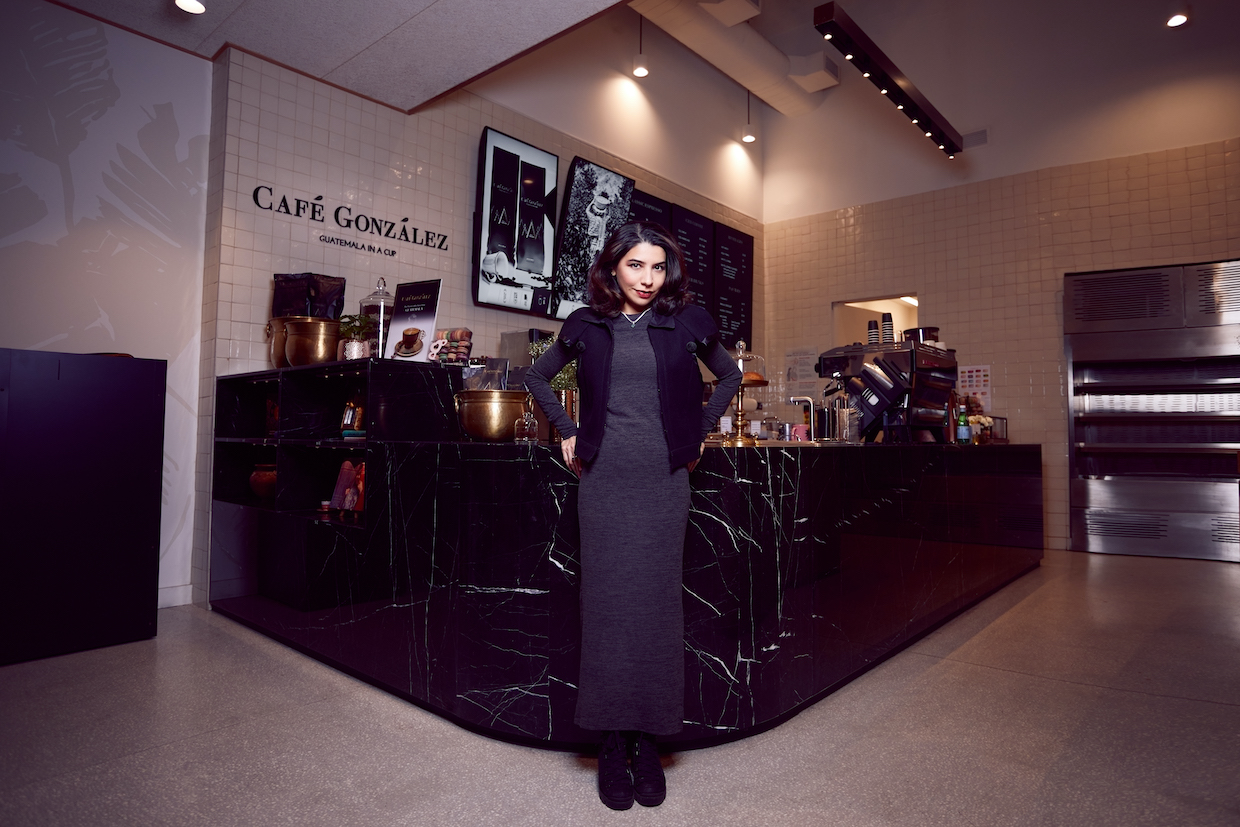 "This is just the start for us. The next step for Café González is to acquire another location in New York City with the ability to roast small batches on-premises," González said. "The journey from farm to cup has been a challenging one, but I have achieved it because I want everyone to experience great Guatemalan coffee in their cup." 
---
Café Gonzalez is now open at 205 W 37th St in New York City. Tell DCN's editors about your new coffee shop or roastery here.
More From DCN
Shavantay Minnis
Shavantay Minnis is a writer based in sunny South Florida. She enjoys nature, giving back to the community and her sugar with a side of coffee.