Slovenian coffee equipment and accessory maker Goat Story has looked inward for inspiration for its latest product, a large and modernized ibrik brewer called the Otto.
"Every member of our team grew up with two types of coffee: Turkish and moka pot, but Turkish coffee is definitely rooted deeper in our culture," Goat Story Brand Strategist Dušan Matičič told Daily Coffee News. "That makes sense as Slovenia used to be part of the same country as Bosnia, where Turkish coffee — or, Bosnian coffee — has been the standard brewing method for centuries."
A Kickstarter campaign supporting production of the Otto has raised more than $81,000, with more than a week remaining as of this writing.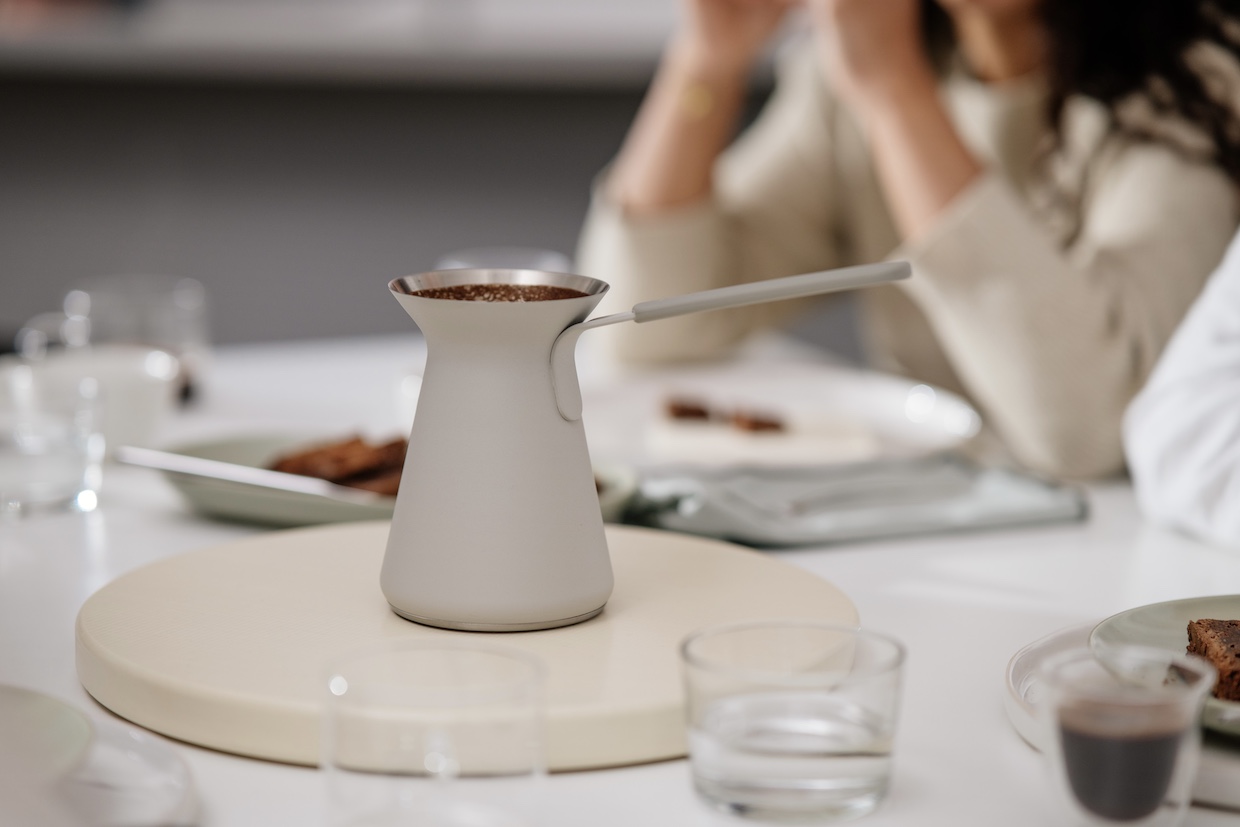 The updated tool for the centuries-old brewing method features a base composed of 430 stainless steel and aluminum for compatibility with induction, gas, electric or campfire heat sources. Its powder-coated stainless steel body is available in three colors and geometrically echoes the silhouette of the company's Bluetooth-connected Gina brewer.
The Otto's tapered shape maintains the traditional dynamics of Turkish coffee brewing while accentuating a wider and more carafe-like flare at its top for enhanced overflow and spill prevention during brewing and pouring. Its overall larger size bucks the ibrik's traditional single-serving capacity in favor of a more shareable two to five servings.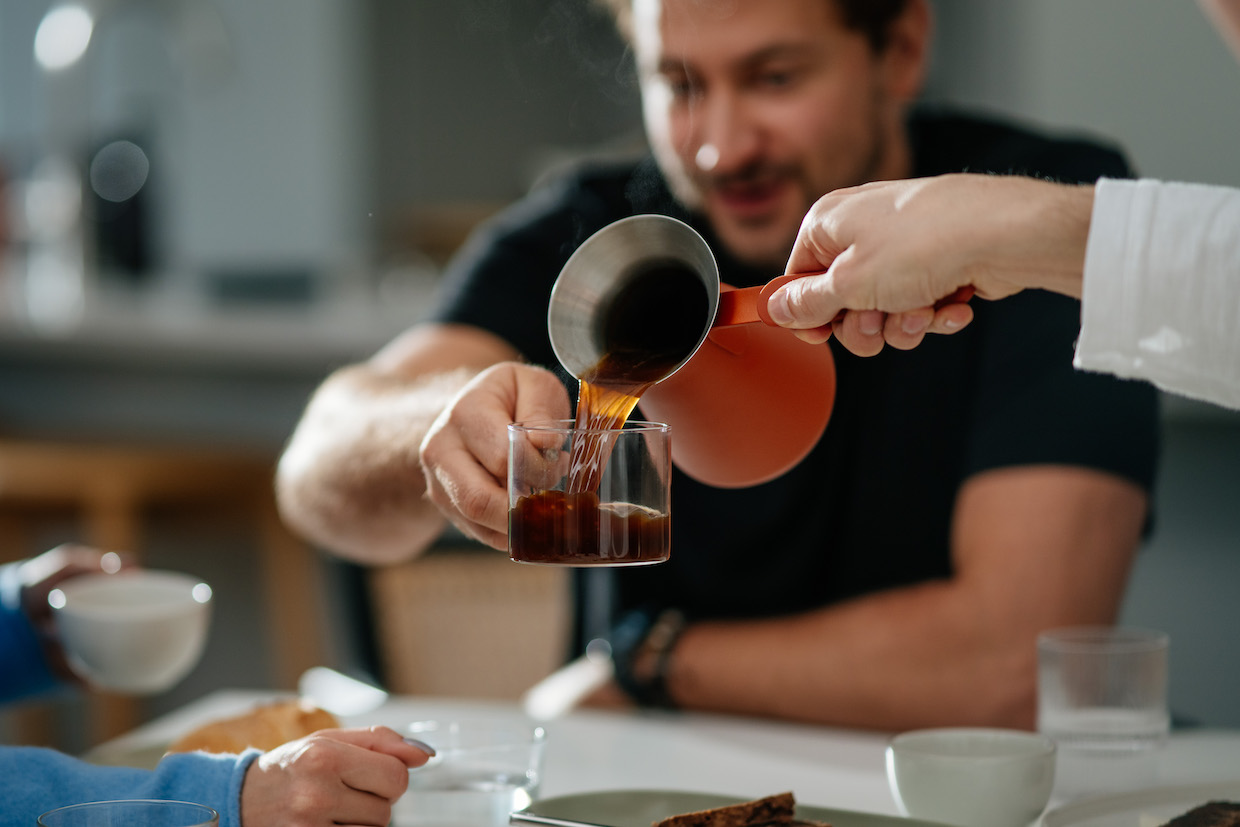 "Turkish coffee pots are traditionally small, intended for preparing one or two cups of coffee, but we see Turkish coffee as social," said Matičič. "When we did market research, one of the main pain points of users was size. People needed a bigger pot."
Goat story first introduced itself to the coffee world with a more than $450,000 kickstarter campaign for a goat-horn-shaped travel mug way back in 2015. The Otto campaign comes two years after Goat Story's last crowdfunding effort, which was in support of its hybrid manual/electric grinder, the Arco.
Earlier in 2020, the company also launched its own roasting operation. Matičič said the company hopes to help bridge a gap that has existed between traditional Turkish coffee and contemporary specialty coffee.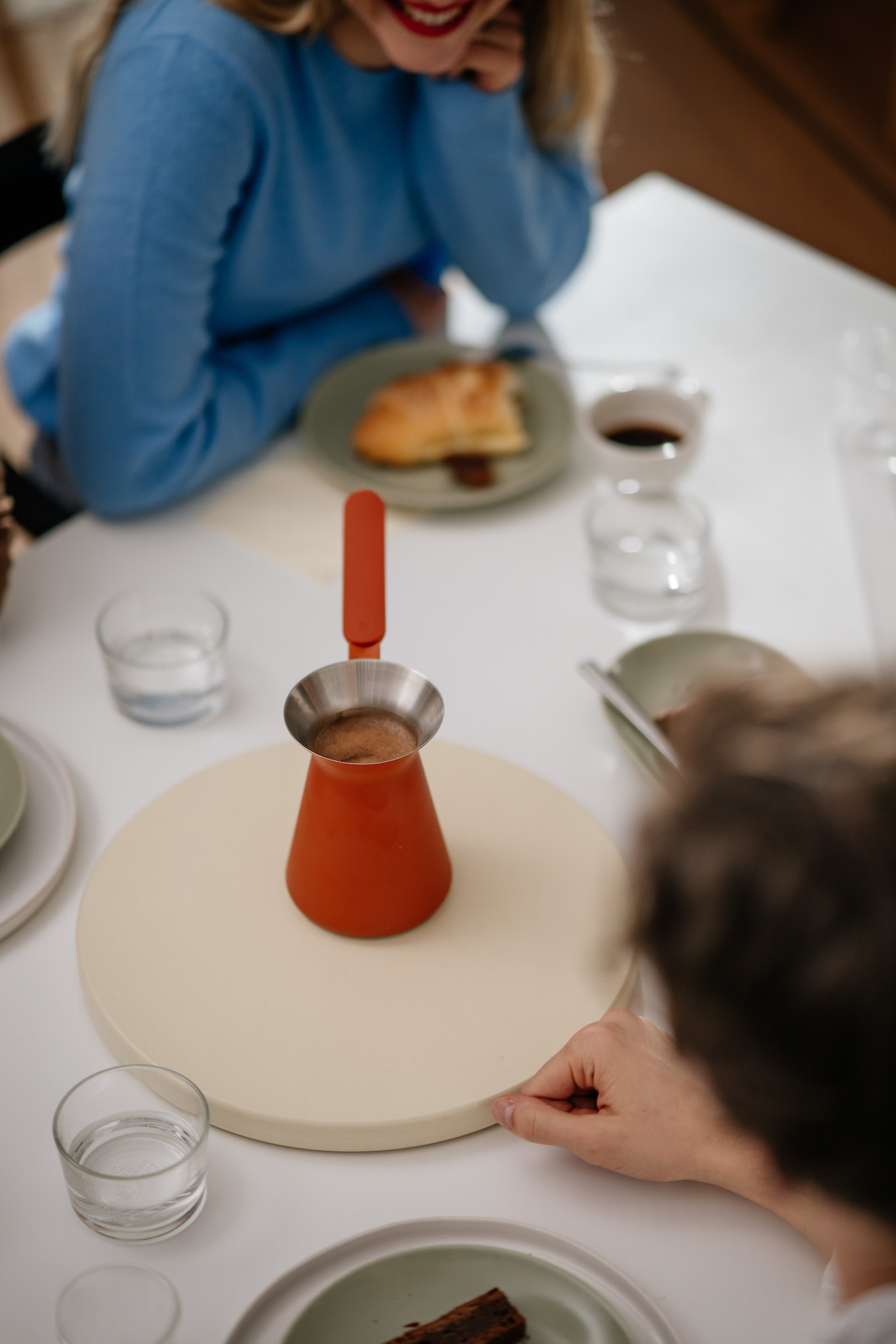 "With a method this deeply rooted in our culture, there also comes a downside: People sadly use lower quality coffee for their Turkish brews," said Matičič. "We are trying hard [to convince] people to try making Turkish coffee with higher-quality coffee. It's a tough job, as flavor preferences are deeply rooted in people, but we're slowly making progress locally. So we're working on two fronts here: trying for our local community to use better coffee for their Turkish coffee, and our global community to use their high-quality coffee with a brewing method they maybe haven't tried yet."
Having just shipped the last of its pre-ordered Arco grinders to Kickstarter backers over the holidays, Goat Story will launch retail sales of the grinder next month. Retail sales of the Otto are expected to follow immediately thereafter, with a price of $76.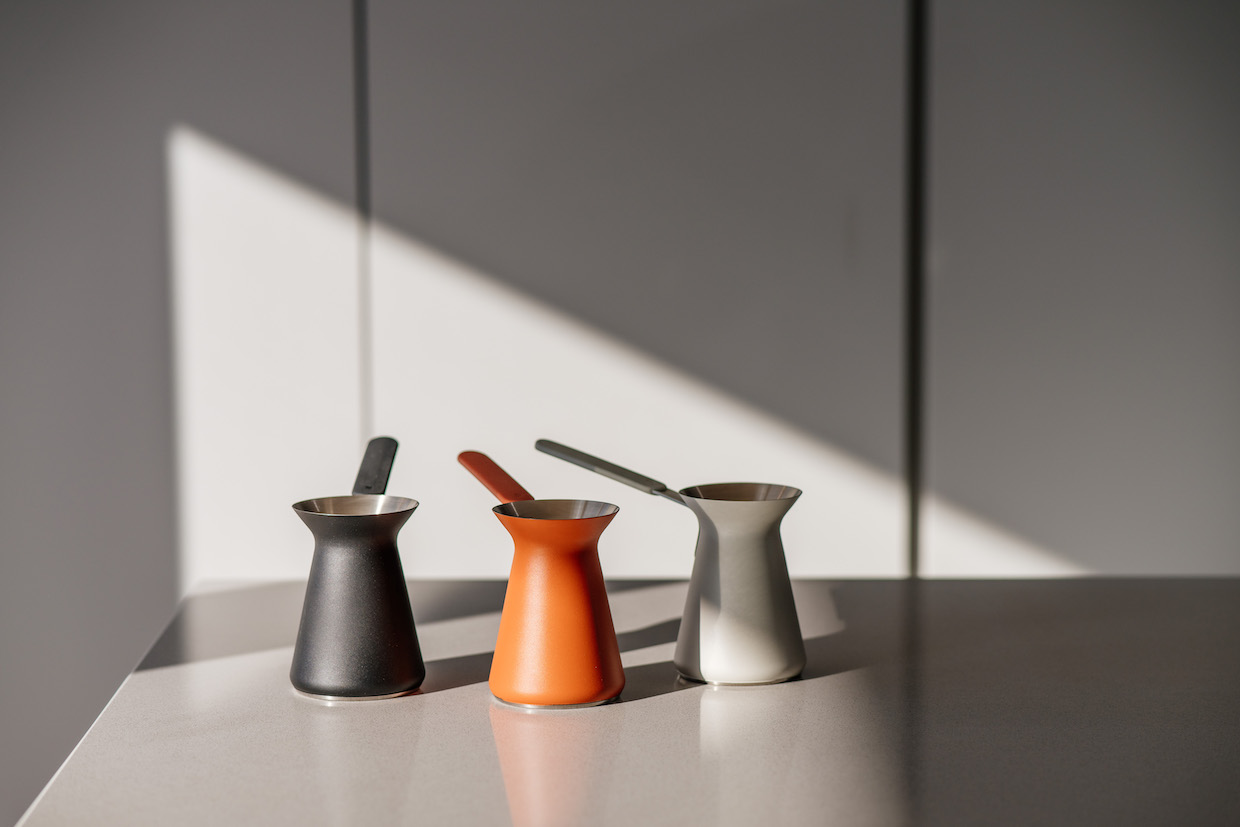 ---
Does your coffee business have news to share? Let DCN's editors know here. 
More From DCN
Howard Bryman
Howard Bryman is the associate editor of Daily Coffee News by Roast Magazine. He is based in Portland, Oregon.