The tools of the commercial coffee trade evolved significantly in 2022, with modern updates to classic machines, new automations galore and innovations in how coffee is delivered to the cup.
A lot of attention was also paid to life after brewing. Cafe infotech flourished in 2022, with multiple new data collection systems embedded into machines, as well as tools for monitoring beverage temperature, freshness and other details.
As part of our ongoing 2022 Year In Review, we take a look back at the broad range of new brewing, dispensing and quality control equipment that came to life inside cafes: 
Commercial Espresso & Milk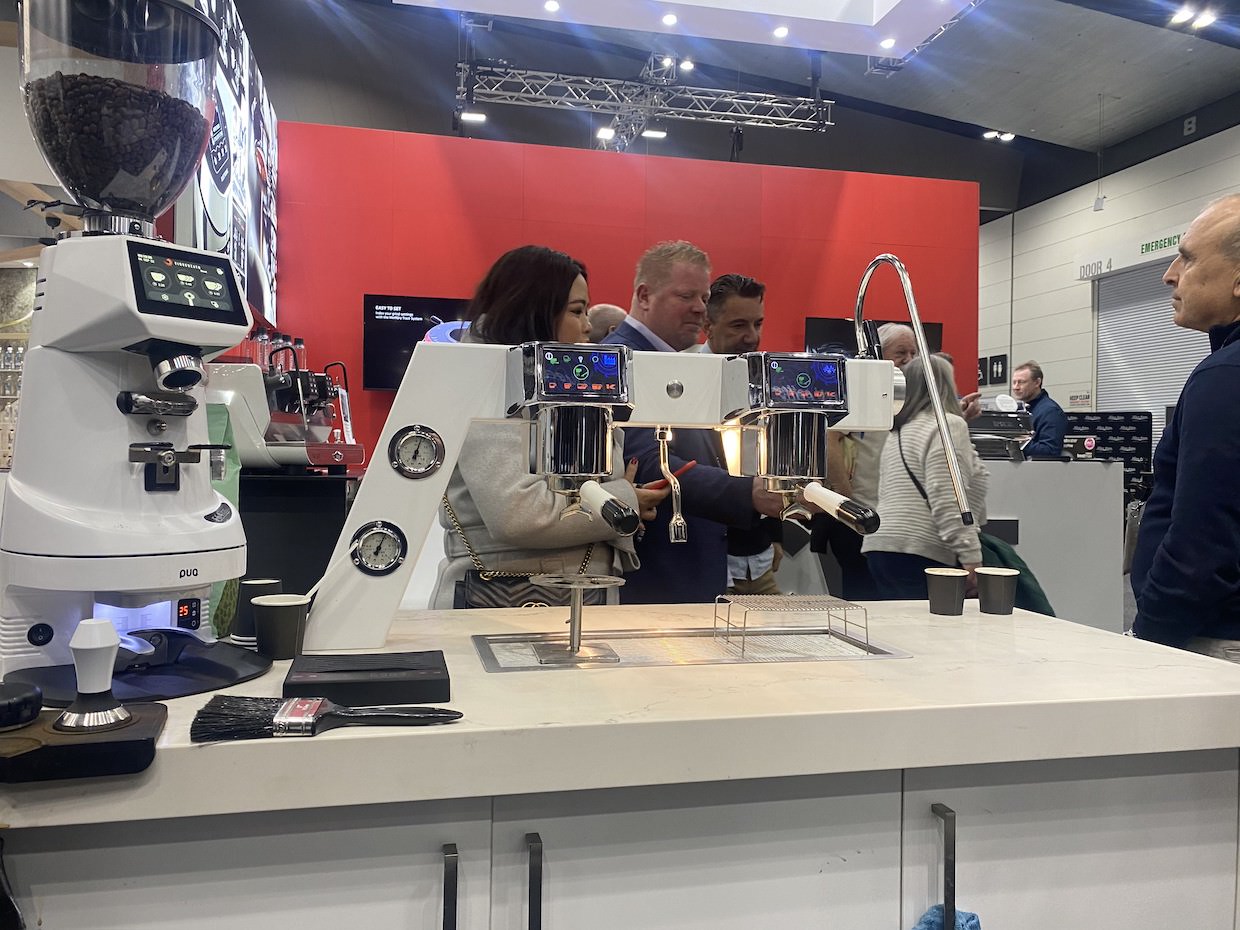 Under-Counter From Down Under: Coffee Machine Technologies Readies New Espresso System
First seen in September at the Melbourne International Coffee Expo (MICE), the new cantilever design includes horizontal bar that, from the barista's perspective, hovers over the counter from left to right from an angled vertical stem.
It is a notable design departure from Coffee Machine Technologies' existing brand of under-counter espresso systems called Tech-Bar, as well as from counterparts such as La Marzocco-owned Modbar or Seattle-based Mavam. In those systems, individual group towers sprout up vertically from the counter towards baristas… Read More
La Marzocco Gives New Life to a Legend with the Linea Classic S
Following last year's update of the classic GB5 model, the Linea Classic S includes both mechanical and electronic upgrades while maintaining the clean lines and relatively low profile of the model's iconic exterior design.
La Marzocco Global Product Manager Scott Guglielmino told DCN that the new machine boasts some "very considered updates that make what it already does great even better" while not disrupting the workhorse nature of the Classic, which debuted 30 years ago following the 1990 market launch of the first machines in the Linea line… Read More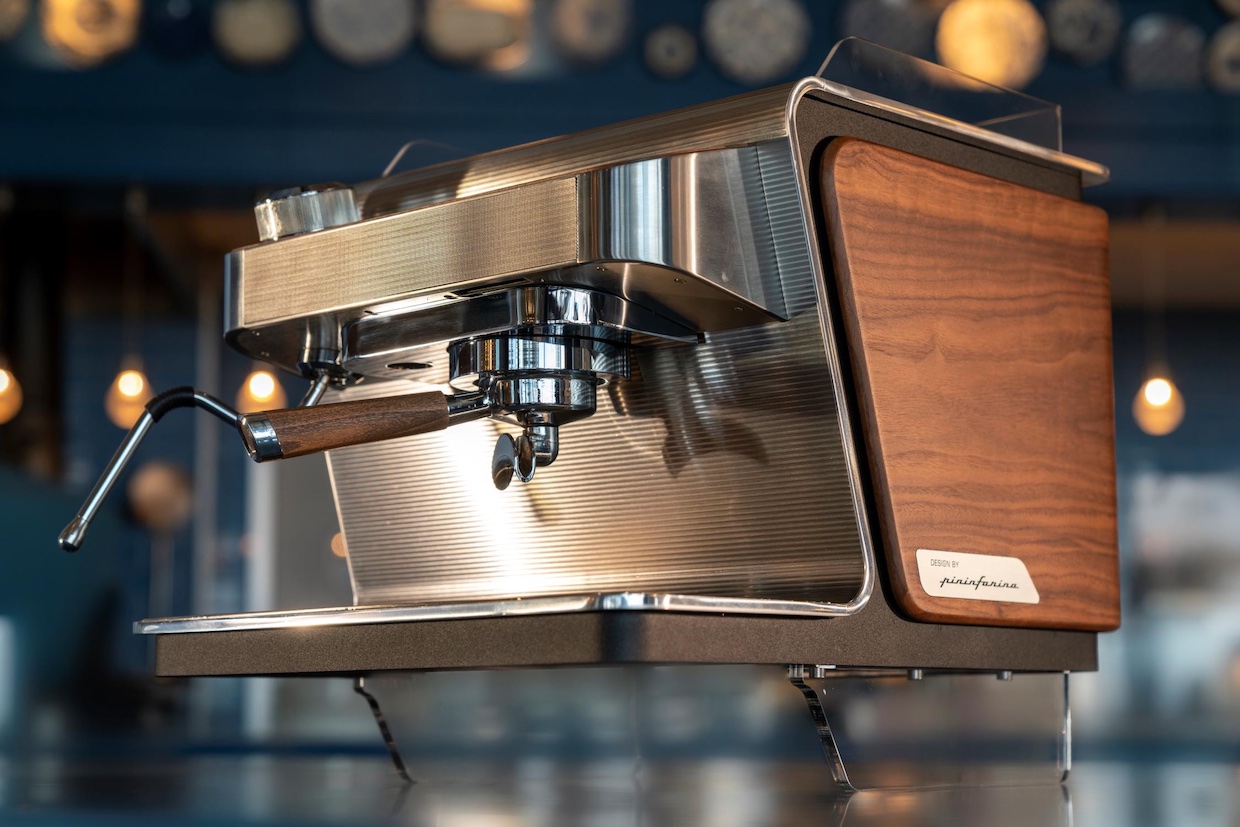 From Turkey and a Pininfarina Collab Come Levee Espresso Machines
The glass support legs of the Levee Espresso machines are designed to create the appearance of floating above the counter, while embedded LED dot-matrix displays on the barista-facing top panels provide retro-futuristic vibes while conveying water temperature and shot timer info.
Each group in the 2-group model is fed by its own 1.5-liter brew boiler, while a 12-liter steam boiler provides steam and hot water. All boilers are made from stainless steel and are controlled by adjustable PID systems. The dual-boiler single-group machine features a 1.5-liter brew boiler and a 4.5-liter steam boiler… Read More
Rancilio Expands Specialty Line with the New Rancilio Invicta
Introduced at the Specialty Coffee Expo in Boston, the Invicta joins the RS1 in the Specialty line, maintaining the RS1's modern styling and large touchscreen interface.
Where the Invicta differs is by forgoing the RS1's multi-boiler system and temperature profiling capabilities in favor of the company's Steady Brew single-boiler heat-exchange system… Read More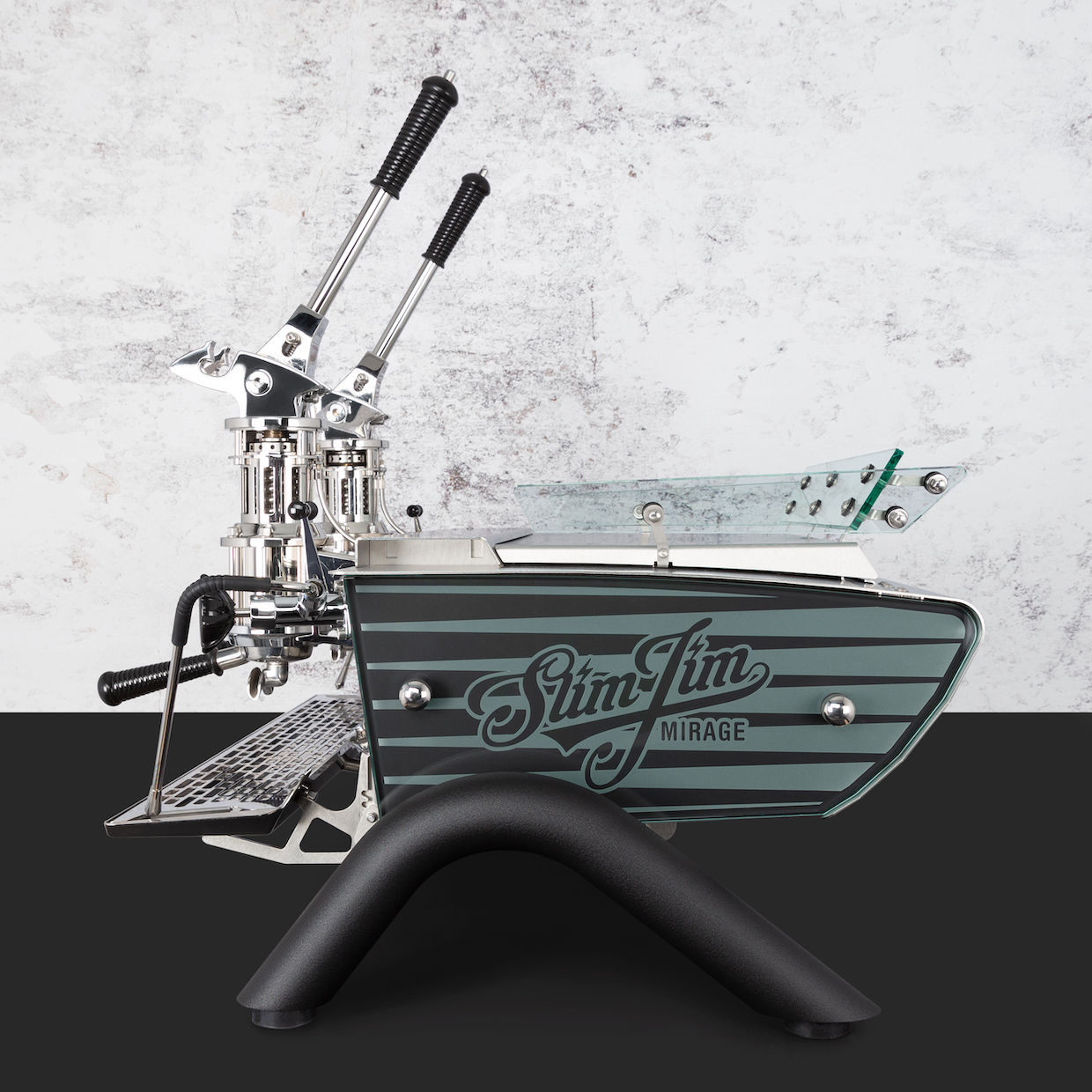 Kees van der Westen Reinvents the Lever Group with the Idrocompresso
Each spring-assisted manual lever group of a Slim Jim Idrocompresso machine is saturated, meaning it is connected directly to the individual brew boiler that serves it. Its temperature is therefore stabilized by the same PID temperature-controlled water that flows into the coffee.
Though the company's Slim Jim line overall is geared towards customization of various features and aesthetics, the lever group only available on the Idrocompresso variant and cannot be combined with a regular group on a single machine… Read More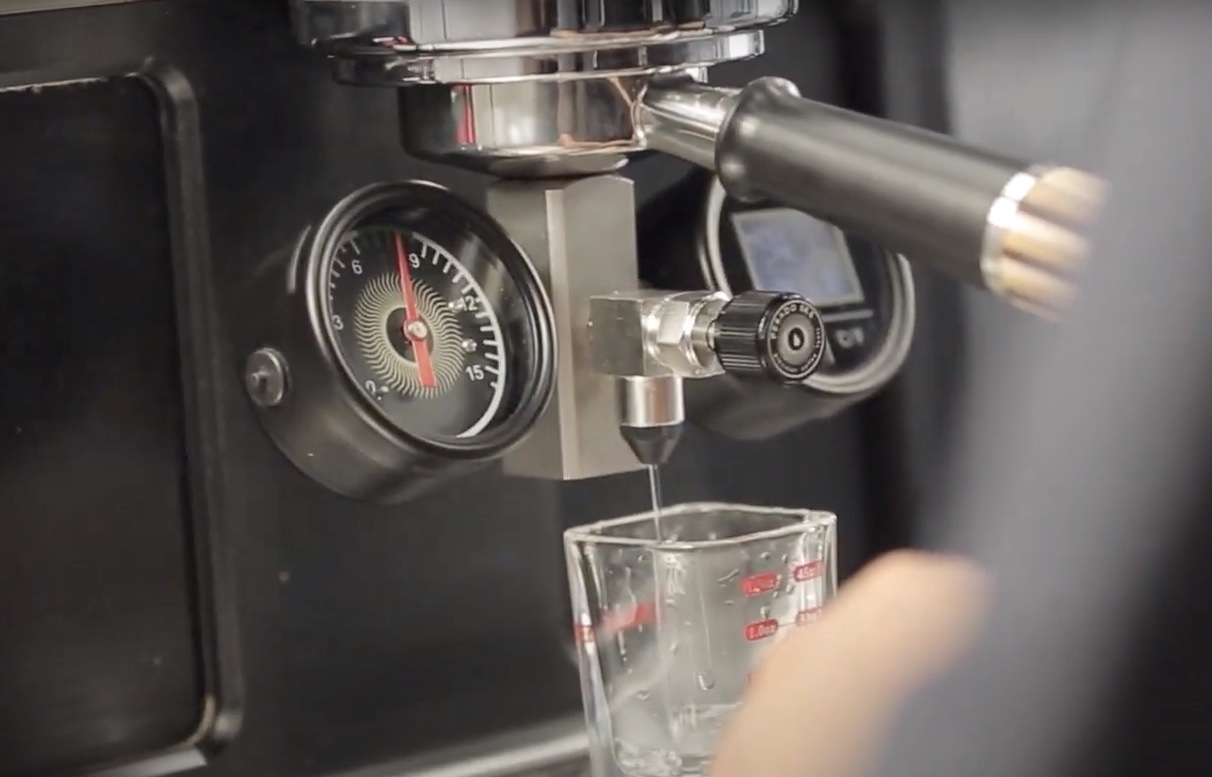 Pesado 58.5 Launches TPD Tool For Measuring Group Pressure and Temp
Targeting equipment technicians, wholesale coffee roasters and cafe operators seeking to monitor or compare the performance of machines at different sites, the TPD displays data simultaneously, in real time, through an analog manometer on one side and a digital temperature readout on the other.
Both meters connect to a fitting that users can lock into various sizes and models of Pesado-made portafilters. A needle valve at the bottom allows water to exit at variable flow rates… Read More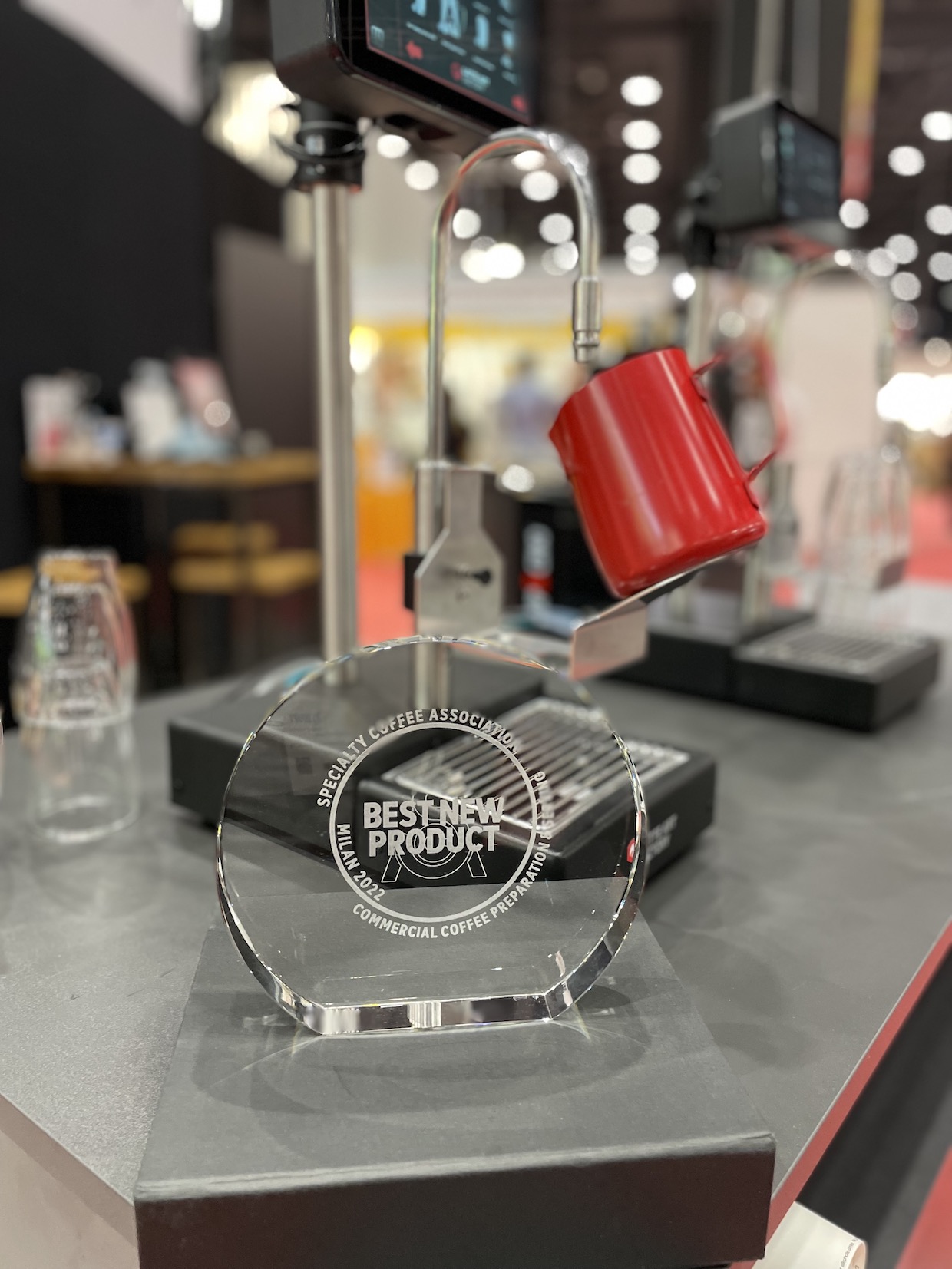 From Germany, the Latte Art Factory Bar Pro Automates Steam-Free Foam for Cafes
The patented machine's space-saving design involves a minimalist countertop unit that connects to an under-counter milk module that can store two different liquids.
The machine can froth 1.5 liters, hot or cold, in as little as 60 seconds, and can dispense and foam dairy and vegan milks, as well as other liquids such as tea, kombucha and cold brew… Read More
Bricco Blends Breaks Down Barriers to In-House Oat Milk for Cafes
Bricco Blends involves a dry blend of organic oat powder, pea protein and a short list of complementary ingredients that transforms into oat milk when combined with water.
The startup says the formulation allows for a longer shelf life, a smaller shipping footprint, considerably less packaging waste and lower costs per quart as compared to existing liquid solutions. The company also says the oat milk tastes delicious and performs well in steaming and foaming… Read More
Data Monitoring
Cropster Dives Into Retail Operations with Cropster Cafe
While tracking espresso brewing through existing or retrofitted gateways on LM machines, Cropster Cafe is designed to give cafe operators a wealth of data that can be used for quality-control and efficiency purposes.
The platform allows users to easily share recipes for individual coffees across multiple locations and machines, while also tracking the performances of individual brews to identify patterns and inconsistencies… Read More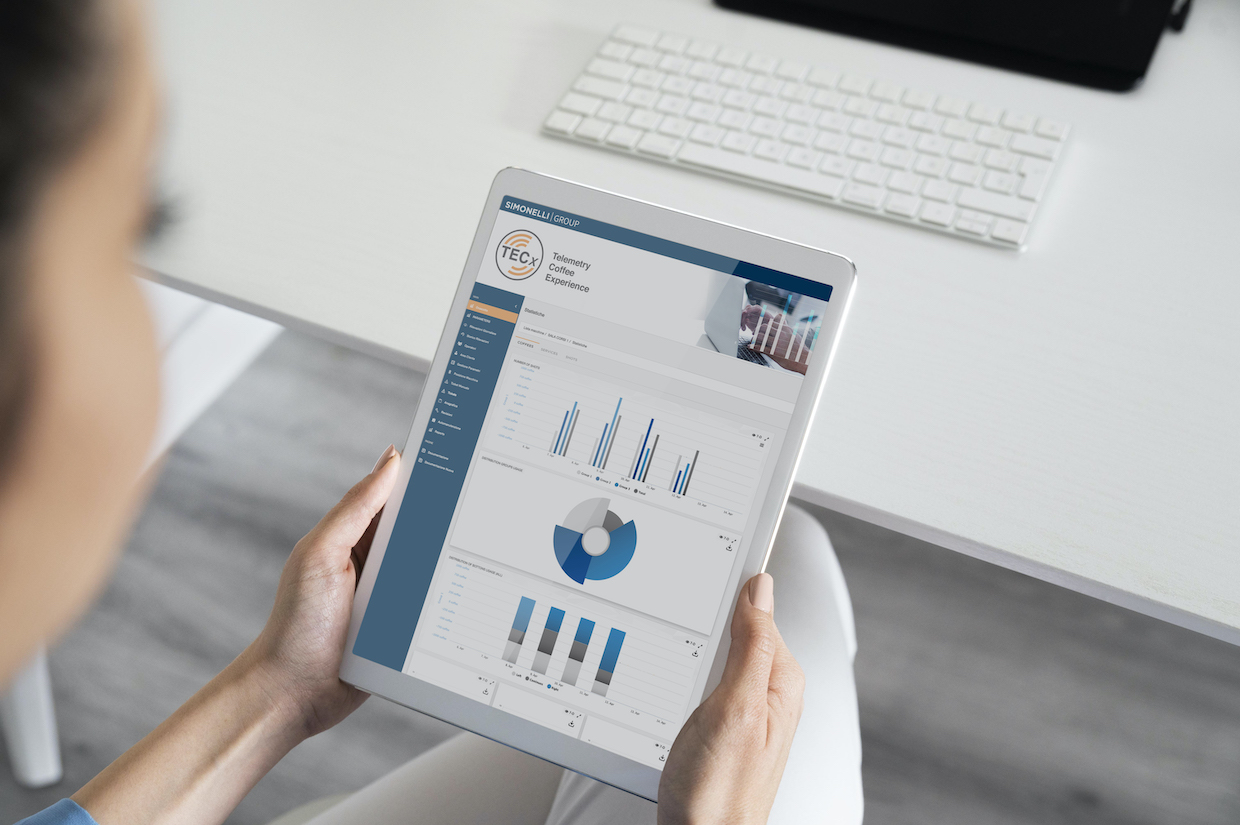 Simonelli Group Launches Wireless TECX Platform for Machine Data
The cloud-based TECX system allows cafe managers and staff to monitor real-time data from afar in order to keep tabs on the usage, performance and maintenance status of select Nuova Simonelli and Victoria Arduino machines.
The system went live at the beginning of September, providing users with various visualizations of stats, trends and other info used to track usage and recipe patterns through entire shifts and days. Simonelli says the info can help coffee shop operators make staffing decisions, organize storerooms and strategize investments in training and supplies… Read More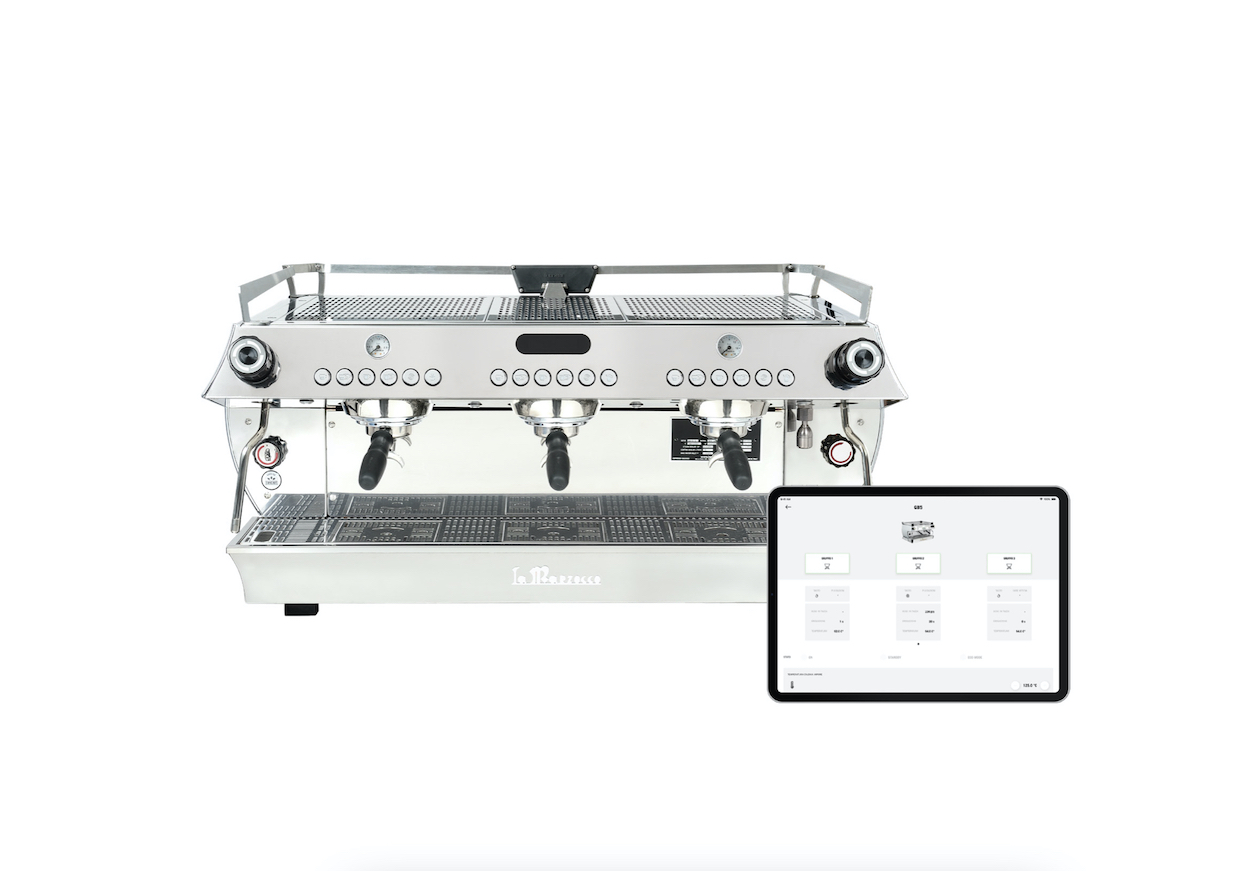 La Marzocco Launches Pro App, Adds IoT to Commercial Machines
As of today, the 90-plus-year-old Italian manufacturer officially flipped the switch to activate WiFi connectivity and data exchange services for its espresso machines, starting with the recently released models GB5 S and X.
The mobile app provides a clean interface through which baristas can access a machine's status, settings and usage stats. La Marzocco plans to extend its commercial IoT platform further into maintenance and operations… Read More
Automation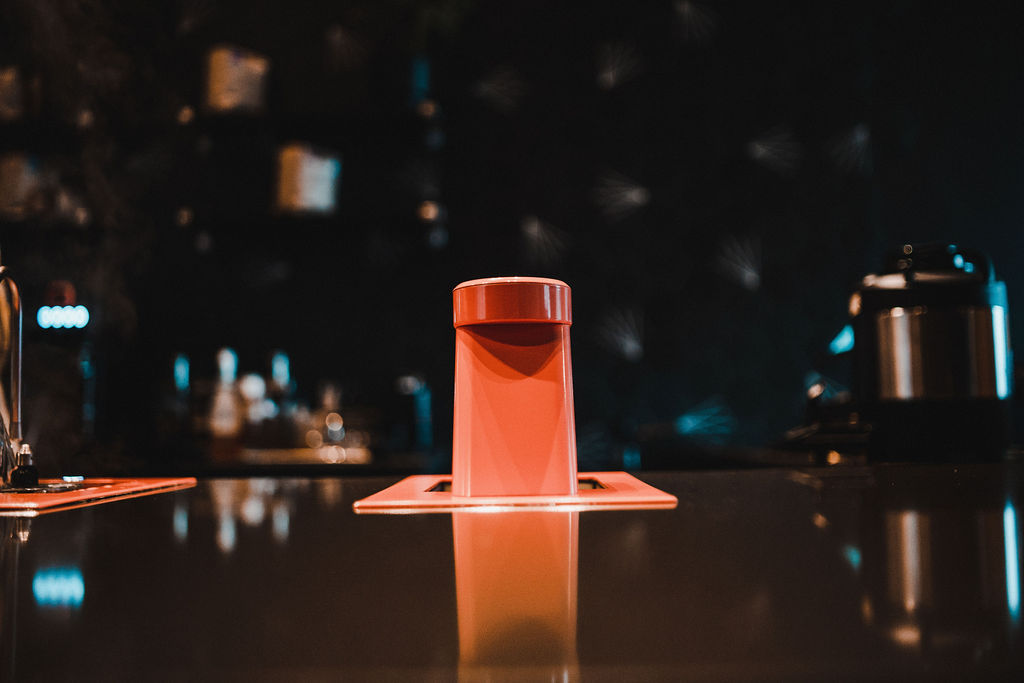 Mavam Innovates Under the Counter with the MM Super-Automatic Espresso System
Inside a 20-by-20-inch case that can be installed beneath commercial coffee bars, the MM contains a pair of 5-pound-capacity hoppers, two independent grinding systems and a single 58-millimeter brew chamber.
Mounted on the surface of the bar is the MM's three-button "interface," as Mavam calls it, where fresh, finished espresso emerges through a font that maintain's Mavam's signature geometry… Read More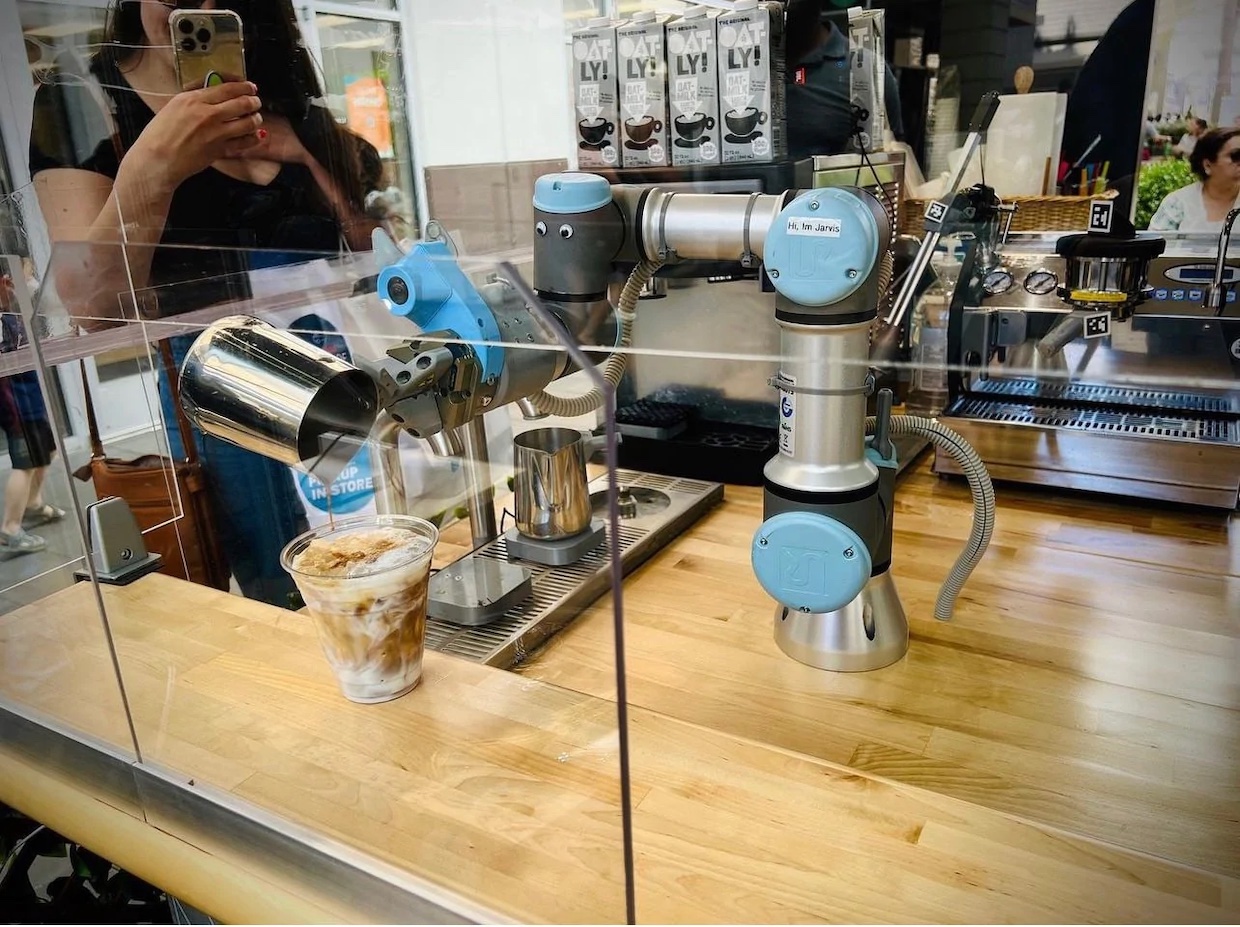 Robot Barista Brand Artly Lands $8 Million, Plans Retail Expansion
"With the help of advanced AI technologies such as imitation learning and vision-language generative models, our robots can now adapt to new environments and carry out complex and ambiguous tasks," Joe Yang, who serves as Artly CEO, said in an announcement of the investment. "A much wider audience can now enjoy the creation of a skilled barista, losslessly, just as what recorders and speakers are to a singer or printers to a writer or painter." … Read More
Cold Brew
In the Heat of the Nitro: Kegco Launches Hot Draft Beverage System
Available with two or three taps, the dispensing system includes one tap that flash-heats cold coffee, allowing for both hot and cold nitro coffee on demand from a single keg.
Hot Draft equipment involves a normal kegerator setup fitted with a patented draft tower, where one chamber actively heats coffee or other beverages just prior to the pour. Once the hot-drink tap is pulled, the chamber is filled and liquid and heats up in 4-5 seconds, according to the Kegco… Read More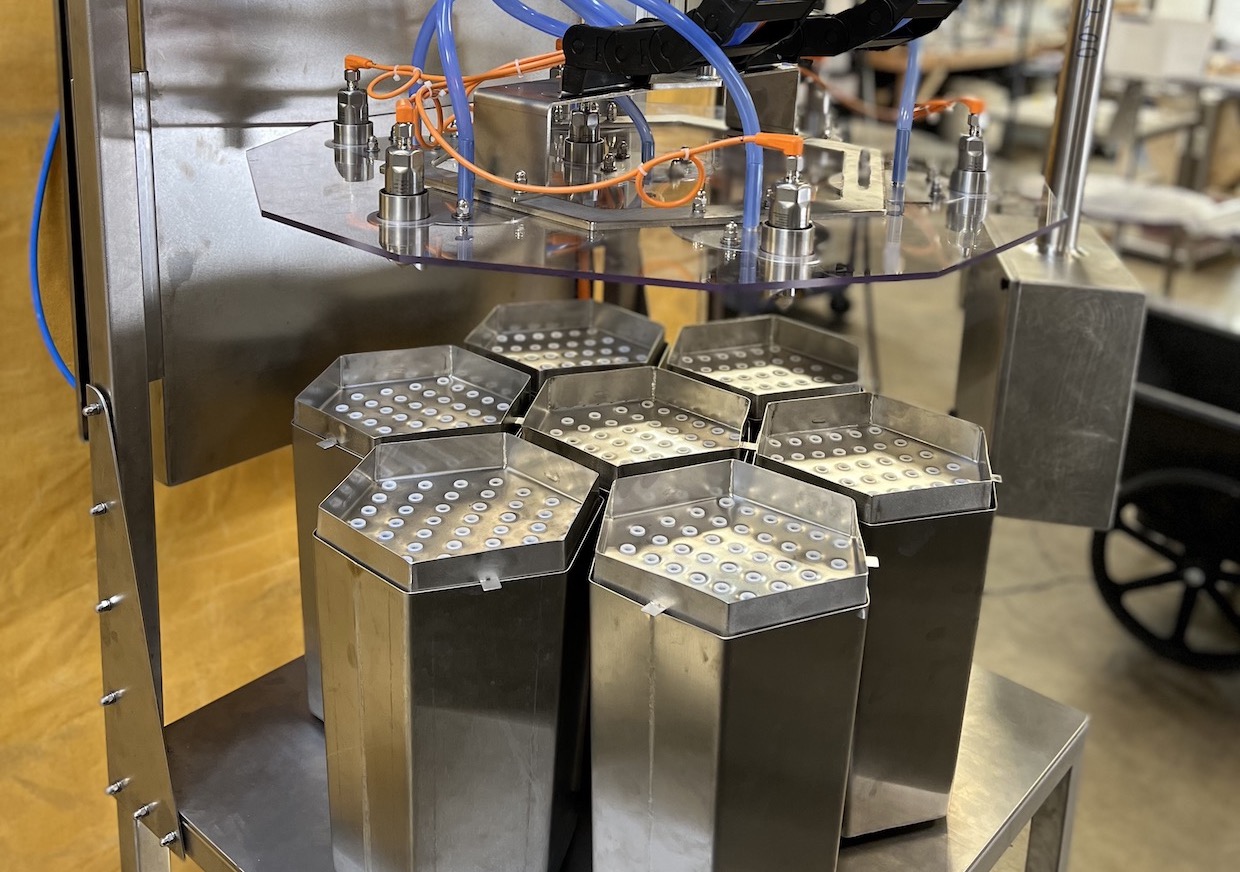 Torr Industries Buzzing with New Hive Brew Scalable Cold Brew System
Torr's new cold coffee production system called Hive Brew builds upon the brewing technology the company introduced last year with its Brew50, Twinbrew and Quadbrew cold coffee brewing systems.
Maintaining those systems' controlled percolation technique, the Hive Brew system veers from the individual brew chamber design and instead performs extractions at scalable volumes through a modular array of small, equally sized hexagonal brew cells… Read More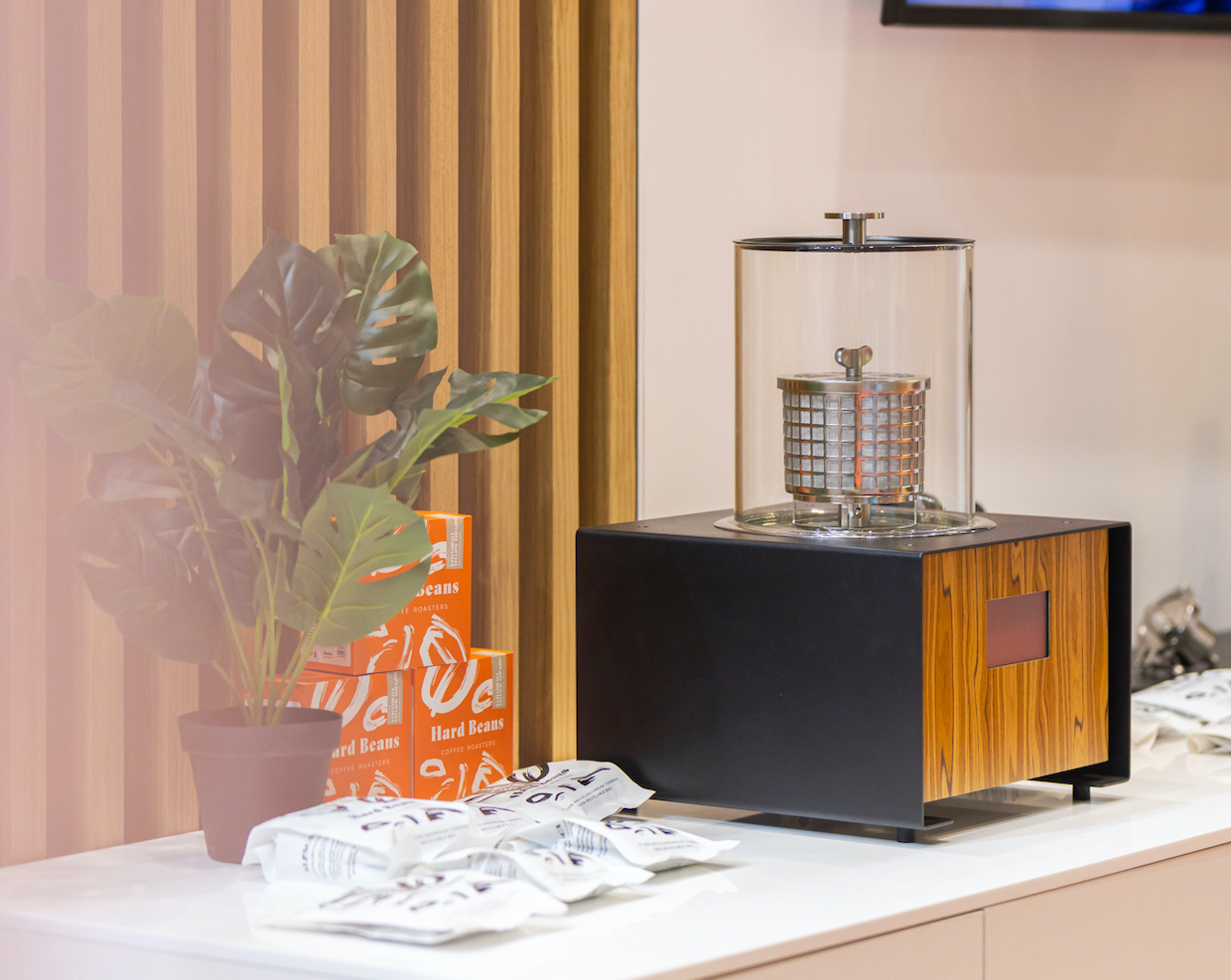 For Cold Brew, the HardTank Dispenser Launches on Firm Footing
The new dispensing system, which won an SCA Best New Product award at the 2022 World of Coffee event in Milan, Italy, acts as a container, cooler and dispenser that draws ready-to-drink coffee from the brewer through sealed tubing without oxidation. Its 4-liter capacity matches that of the Baby HardTank's maximum batch size.
The machine can dispense still and nitro coffee simultaneously through its two faucets, while the connection allows users to clean both the dispenser and the brewer simultaneously with a single dose of cleaning chemicals in one automated routine… Read More
Tools For After Brewing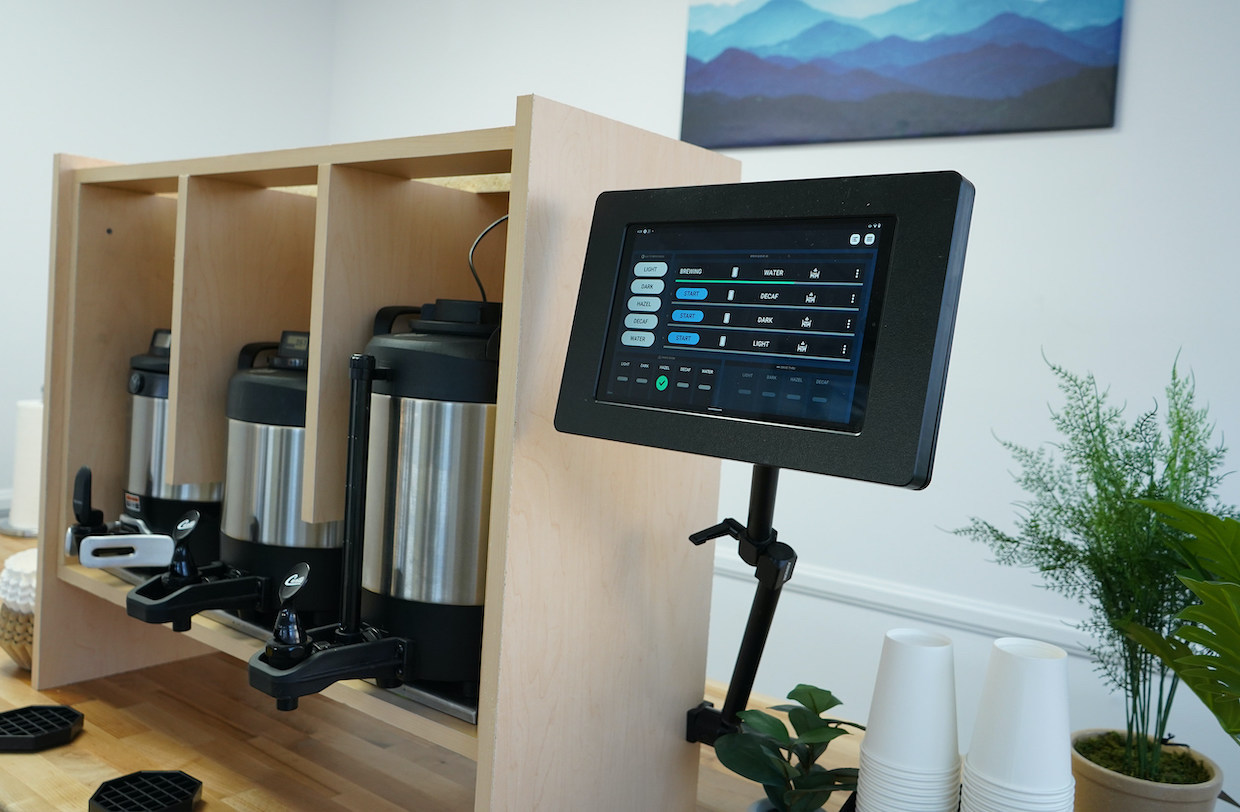 Panera Partners with Fast-Food Robot Maker Miso for Brewed Coffee Monitoring
Although the system is not yet proven in commercial coffee retail environments, Miso says it could eliminate the need for manual checks of brewed coffee urns while predictive analysis could ensure a steady flow of freshly brewed coffee.
The system monitors brewed coffee urns for time, volume and temperature of the brewed coffee. A human is still required to respond to Miso's prompts and execute new brews… Read More
The Nucleus Compass Beverage Thermometer Heads North
With a rechargeable battery, an adjustable height stand and a digital display of degrees in either Celsius or Fahrenheit, the Compass provides a contact-free and precise indication of the temperature of any brew or beverage, courtesy of an infrared sensor.
As perceptions of different volatile aromatics, flavors and textures are known to change with the temperature of coffee, baristas guiding a customer's tasting experience at a high-end specialty coffee bar — or presenting to judges in competition — can recommend sipping at precise moments in order to capture specific flavors or aromas. Servers can also use the tool to withhold a beverage until an ideal temperature is reached… Read More
More From DCN