Rob Hazell is a 34-years-old coffee professional originally from Peterborough, England. Few years ago Rob settled down in Marseille, France. He is the co-founder & barista at Pétrin Couchette.  It is a relatively new artisan bakery & speciality oriented café.
Rob started his coffee journey in 2015 in Sydney and then was one of the first qualified baristas to land in Marseille and kick-start the speciality coffee scene. He has lived in Marseille for 3,5 years working at La Fiancée and DEEP Coffee Roasters before launching Pétrin Couchette.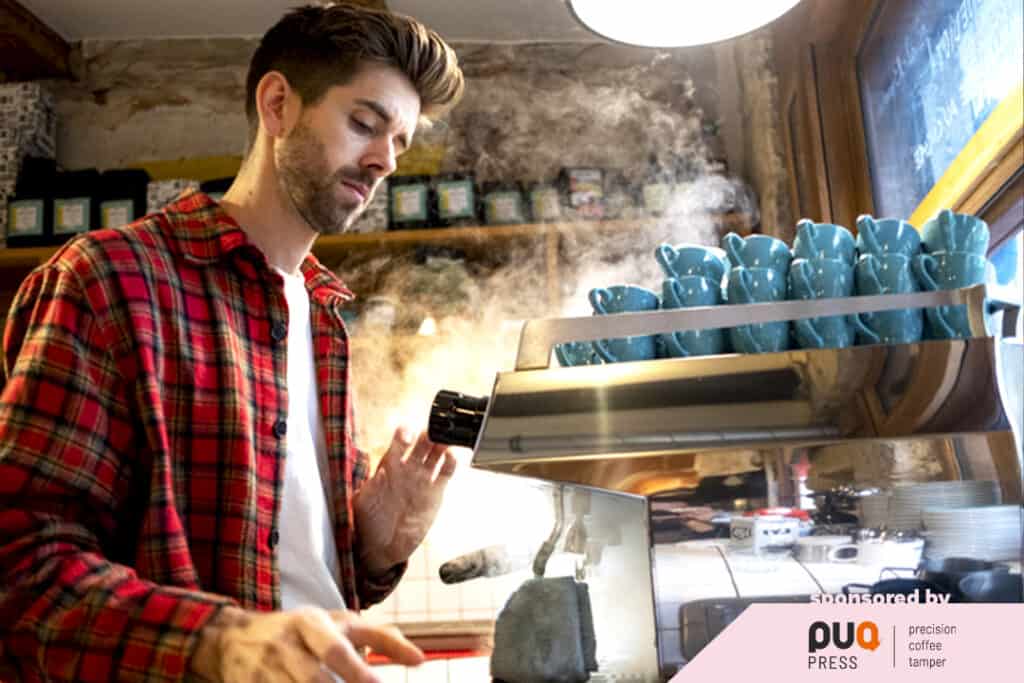 Rob, what is your first memory with coffee? 
I would have been about 10 years old, helping my dad wash his car at home during Autumn on a cold Saturday morning. He sent me to make him a coffee which was probably Nescafé instant with milk and sugar. I remember taking a sip, knowing it was a drink for adults, liking it and asking him for my own mug. I can still taste it now.
Could you describe the moment or situation that made you decide to become a coffee professional?
I drank a long black at the end of a trial shift at Katipo in Sydney and I remember it being like nothing I'd tried before. I got a job there as a server and soon started paying attention to the barista. At the time they were using a Mazzer grinder with a manual doser, an original La Marzocco Linea and they were weighing doses once every now and again. It was very manual and very hands-on. 
Being an engineer, I'm a very tactile learner and I was fascinated with what I saw and how amazing the coffee tasted. I just had to get my hands on the machine and learn the trade. Within a few weeks of working there, I started tugging on the boss's apron, begging him to show me how to pull shots! I was hooked immediately. 
What made you switch from a barista to a cafe owner? And how did your life change since then?
I was very engaged and happy with my work as a barista/roaster at the time but I had the urge to create something of my own. I wanted to put my philosophy of coffee and service out there whilst learning the various aspects of business management. So that was the driving force. I was invited to partner with three entrepreneurs who wanted to open their fourth location: a sourdough bakery and a speciality coffee shop. This was a nice compromise compared to starting a business all alone because my associates have a wealth of experience that I've been able to learn from as well as just working tirelessly behind the scenes so that I can focus on coffee and service. They've been an invaluable resource and support to me thus far!  
Obviously, I have a lot more responsibility now and work more hours, but seeing your creation come to fruition is awesome. In a short space of time, we have turned an empty space in Marseille into a place of community that brings people to work, purpose and joy. That's quite magic. I've also met many amazing people since we opened Pétrin Couchette.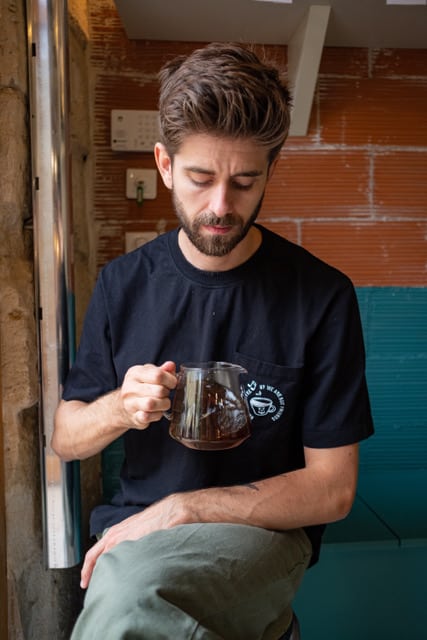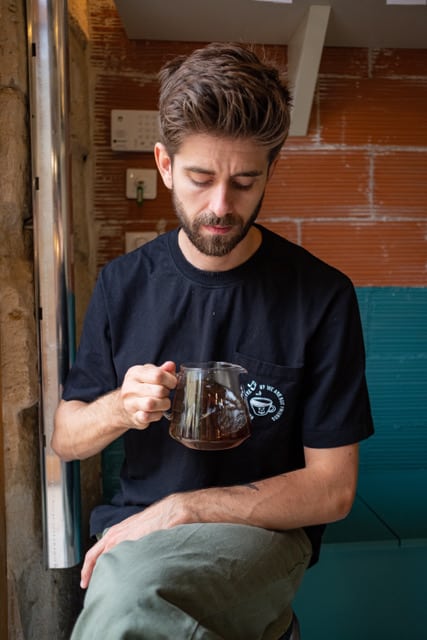 You've started your coffee journey in Sydney. How much different is it from Marseille?
It's very different. Back in 2015 in Sydney we only served espresso-based beverages. I worked with the same blend and the same recipe all year round and at high volume with two baristas on the machine. We sold mostly coffee to go despite having 50 seats inside and almost always milk beverages. The culture was strong. Customers knew what they wanted and they tended to be super specific with their orders: "Double-shot latte, half-full, skimmed milk extra hot" sort of thing! Customers in Sydney are loyal and going out for coffee is a daily ritual, I had dozens of regulars.
"We've come a long way in this time as coffee in France traditionally leaves something to be desired: robusta, over-roasted, poor equipment and unqualified barmen making watery coffees!  

My work at Deep was very educational, we had to introduce arabica and light roasts to the population here - it wasn't like in Sydney where every customer was an expert!"
Most customers in Marseille tend not to come to the shop every single day however – a lot of people make coffee at home. When I worked at Deep Coffee Roasters there was a big focus on educating the public about this new way of drinking coffee. So we had to explain why there's acidity in the cup or the nuances between origins or even why it's more expensive. France is a nation that historically drinks watery, bitter espressos so we still serve a lot of black coffee here. The streets of Marseille are not yet saturated with speciality cafés but the amount those who are roasting their own beans is quite impressive. This means that we're tasting a lot of different origins roasted by different people so that's really interesting. In Marseille coffee is something that is mostly enjoyed at the table in a real cup. I think that's wonderful when compared to other cities that are always on the go. 
Today we have better technology and access to a lot of information. Plus more measurements possible on the bar than back in 2015. We're a little slower in service but we have higher, more even extractions and more consistency.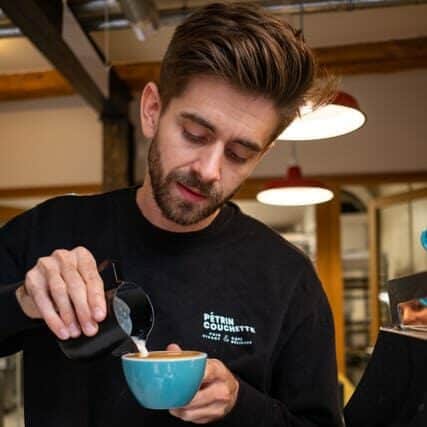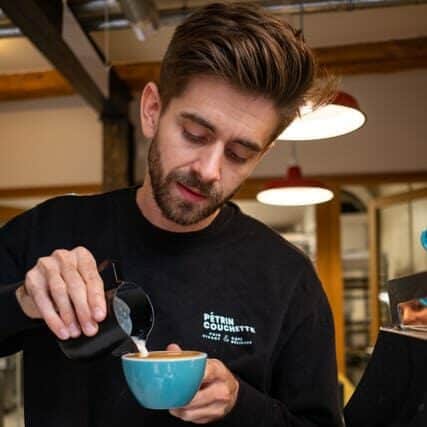 Do you have an unusual habit or hobby that you love?
I've been practising yoga for a few years. 
Are there any bad recommendations you hear often in your profession? What is your piece of advice for anybody starting a career as a barista?
I think there used to be a lot of myths and hearsay in coffee. Fortunately, the work that Rao, Hoffmann, Purger, and Colonna-Dashwood (…I could go on!) publish gives us normal baristas the tools to be more consistent in our approach to extraction.
If you want to start a career I'd say go for it.  Study it.  Ask questions. I think aspiring baristas should ask themselves if they are a people person and if they want to work in service.  It takes about three months to train a barista to fly solo but at the end of the day, we are here to serve people.  That means a lot of talking and interaction and taking care of customers which is not for everyone.
What's the most common question you get asked behind the bar? How do you answer it?
"Where is the sugar?", and I say "It's over there on the wooden console"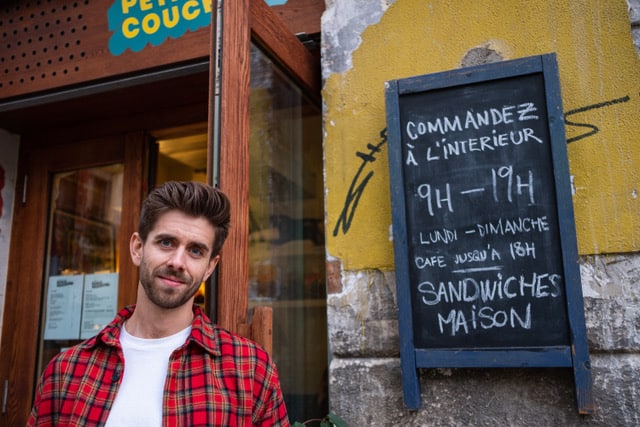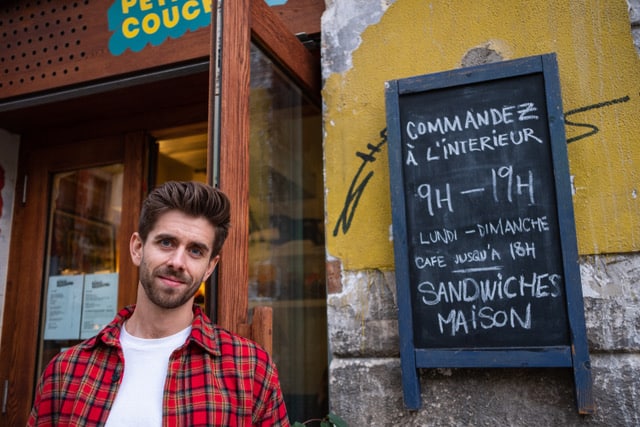 What's the one coffee recipe that everybody should try? Why?
Espresso. It is often dismissed because of its strong and often poorly extracted taste. You can learn to appreciate good espresso like wine. 
How has your cafe changed since you opened it?
Well, we opened the shop with no windows and our bakery was missing some pretty vital machinery. All because of material delays but we decided to just open it anyway.  Finally, we've got our window, our lab is fully operational. The guys are producing stunning sourdough, sandwiches, cakes and pastries so it all worked out.
Rob, what coffee challenges are you looking forward to? Any new projects or collaborations?
I'm looking forward to seeing our business evolve.  It has been a very successful opening and I'm interested in responding to the demand during our next high season!  I have a really exciting coffee collaboration coming up in 2023 but it's a secret for now…. Stay tuned 😉

Quick Fire Questions for Rob Hazell:
Would you serve filter coffee with milk if asked for it?
Yes.
Do you ever take sugar with your coffee?
No.
Espresso or Filter coffee?
Espresso.
Do you aim for Sweetness, Acidity, or Body?
All of them.
Milky or Black?
Black.
Slurp or Spit?
Slurp then spit.
Sit in or Take Away?
Sit in.
Cake or Pastry with your coffee?
Cake
Favourite piece of barista equipment? 
Acaia Lunar scale.