Now in its 14th year, the World Aeropress Championship is going bigger, better and Canadian-er than ever in 2022 with a three-day program in the North American coffee mecca of Vancouver, British Columbia.
More than 50 Aeropress champions of their respective countries are heading to Vancouver's Pipe Shop Venue beginning Dec. 1 to throw down their gloves at the world championship event.
In addition to the actual World Aeropress Championship on Dec. 2 — in which competitors have five minutes to prepare a compulsory coffee using a recipe of their own design in head-to-head-style battles — the event will include a "training and conditioning" day on Dec. 1, and a Vancouver cafe takeover day on Dec. 3 with numerous participating coffee venues.
"Since announcing we were bringing the World AeroPress Championship to town, it's been incredible how many people and businesses have reached out to offer help; volunteers, breweries, cafes and roasteries," World Aeropress Championship CEO Tim Williams told DCN. "I get the impression that the Vancouver coffee scene is close-knit and supportive, which is amazing."
Tickets for all or part of the event are currently available to guests starting at $50.
A new feature this year, the Day 1 "training and conditioning" day will include seminars and workshops with renowned coffee professionals including 2018 World Aeropress Champion Wendelien van Bunnik, 2010 World Barista Champion Mike Phillips of Blue Bottle Coffee, 2021 Canadian Barista Champion Jill Hoff and four-time World Barista Champion finalist Ben Put of Canada.
Additionally, the Day 3 Vancouver cafe takeover will bring the 2022 winning recipes to 10 participating coffee venues, where guests can taste what will officially be deemed the best current Aeropress recipe on earth.
"In my opinion, Vancouver is on the cusp of becoming a global coffee destination with so many world-class coffee venues and concepts, making it a top choice to bring a world-level coffee championship to the city," WAC Creative Director Grant Gamble, whose coffee career started in Vancouver some 15 years ago, told DCN.
Guests are also encouraged to take in the competition, which this year includes two new wrinkles: baristas are required to use the same water in addition to the same coffee; and there's a limit to how much coffee they can use in their competition recipes. Of course, all competitors will be using an Aeropress, the plastic plunger-style manual brewing device created by Aerobie inventor Alan Adler.
"For a long time, World Aeropress Championship recipes were all headed in one direction: big doses, low temperatures," Williams told DCN. "To challenge competitors a bit more, we've introduced a new rule: All recipes have to use 18 grams of coffee or less. This has forced competitors to rely more on technique and finer adjustments to coax the best results out of less coffee."
A full schedule of events plus tickets are available at the WAC website.
In the meantime, here's the reigning world championship recipe, courtesy of 2021 World Aeropress Champion Tuomas Merikanto of Finland:
Set Up
Brewer Set Up: Inverted
# of Filters: Two
Rinsed? Yes, rinse it
Dose: 18.0
Third Wave Water Formula: Formula 2: 100% Espresso
Grind Setting: 7.0 on the Macap Labo 70D
Water Temp: 80
Method
Add coffee: Add 18.0g coffee in the inverted AeroPress
Pour water: Start the timer when water hits the coffee. 0.00-0.10 add 50g water @ 80C.
Stir: 0.10-0.15 stir very gently 3 times back and forth.
Pour water: At 0.15-0.30 pour water from 50g to 200g @ 80C.
Stir: 0.30-0.50 allow to brew, at 0.50 stir very gently 3 more times.
Allow to brew: At 1.00 push excess air out, attach the filter cap and let it brew till 1.40.
Flip brewer: At 1.35 put the pitcher on, at 1.40 flip the brewer so coffee doesn't spill.
Press: When flipped, press right away at 1.40-2.00.
Swirl to cool Swirl at 2.00-2.30 and in the end pour from altitude to another pitcher.
Serve: Enjoy!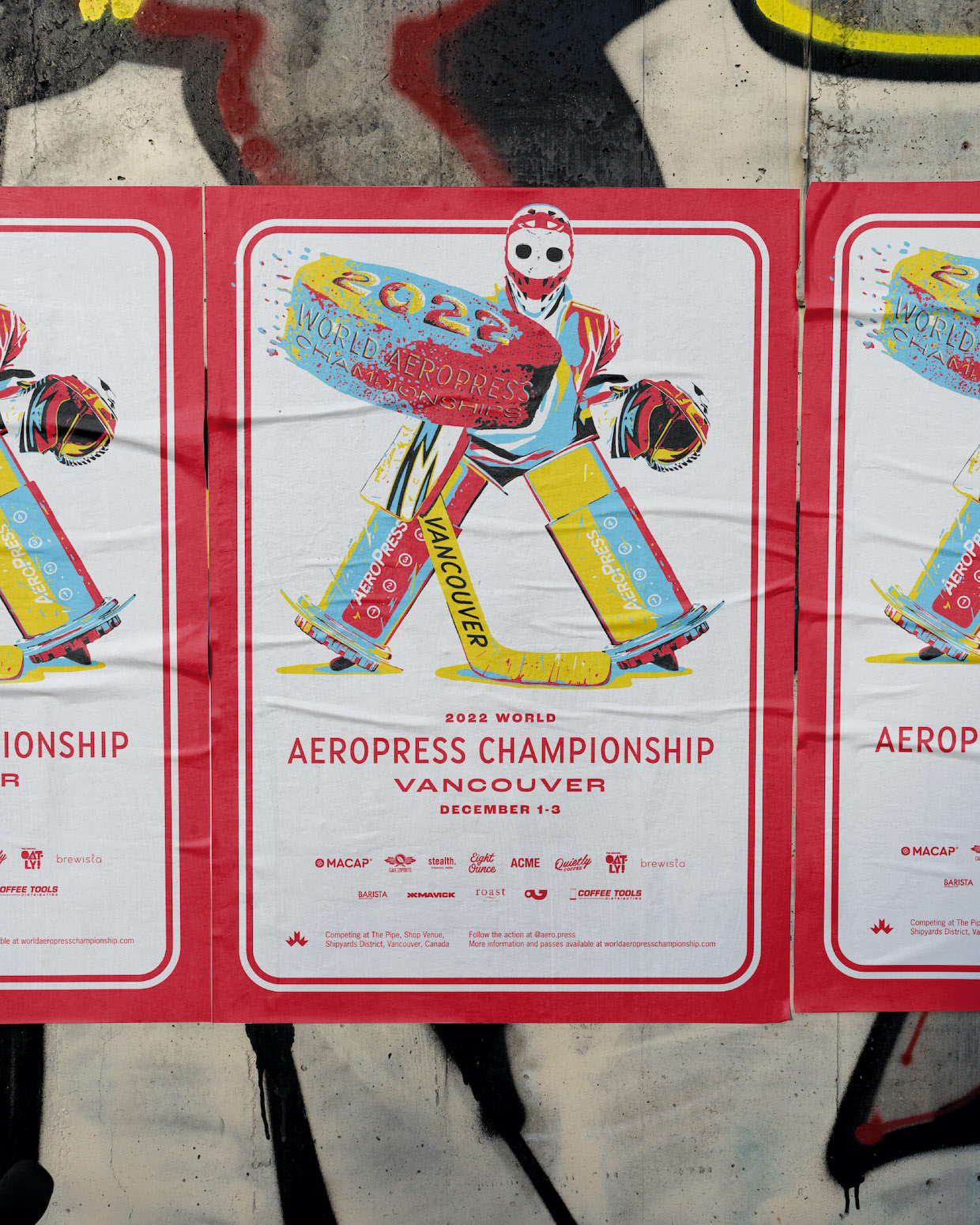 More From DCN
Nick Brown
Nick Brown is the editor of Daily Coffee News by Roast Magazine.