Welcome to DCN's Weekly Coffee News! Keep up with all the latest stories by subscribing to DCN's twice-weekly newsletter, featuring breaking coffee industry news and fresh coffee job listings.
Nestlé-Owned Blue Bottle Launches Soluble Espresso Product
Blue Bottle Coffee, a brand that was once synonymous with manual pourover brewing movement in coffee's third wave, has introduced an instant espresso product to the United States. The single-serve "Craft Instant Espresso" is designed to be the base for iced lattes prepared at home.
Starbucks Opening Three-Story Reserve Store in NYC Empire State Building
Starbucks is preparing to open a three-story 23,000-square store inside the Empire States building in New York City. The store will fall under the Starbucks Reserve retail brand, but it is not one of the company's Reserve Roasteries, including the current New York flagship. The store is expected to open next month. 
Jadakiss and Family Launch Kiss Café Brand
Rapper Jason Phillips, best known by his stage name Jadakiss, has teamed up with his father Bob Phillips and son Jaewon Phillips to launch a roasted coffee brand called Kiss Café. According to a launch announcement, Bob Phillips is the owner of a New York green coffee company called Caturra Coffee Corp.
ABC News Investigates Child Labor in Coffee Sector
Impact x Nightline, a streaming news program from ABC News, has released a new video investigation documenting instances of child labor on ethically certified coffee farms in Southern Mexico. The video series is streaming on Hulu.
Bloomberg: Starbucks Head of Trading Leaves Company
Bloomberg this week reported that the Starbucks' lead trading executive, Tim Scharrer, has left the company. The departure would be one of three among Starbucks executives over the past month.
World Coffee Research Names Nick Muir Breeding Manager
The nonprofit World Coffee Research (WCR) has appointed Nick Muir to the position of breeding manager. According to WCR, Muir will be responsible for managing the development of enhanced coffee germplasm in the Innovea Global Coffee Breeding Network.
Keurig Dr Pepper Names Former Walmart Exec Sudhanshu Priyadarshi CFO
Keurig Dr Pepper has announced it has appointed Sudhanshu Priyadarshi to the position of chief financial officer. Priyadarshi has spent years in financial management for corporations such as PepsiCo and Walmart. 
Bad Ass Coffee Inks 20-Unit Franchise Deal for Florida
Hawaii-themed coffee chain Bad Ass Coffee announced it has signed a 20-unit franchise deal with Marquee Coffee LLC, a group of business partners led by Ardel McKenna, a Florida realtor originally from Chicago. The new shops are planned for the Florida Gulf Coast region.
Denver's Amethyst Coffee is Closing
Nearly seven years after opening its first permanent location in downtown Denver, the progressive Amethyst Coffee Company has announced it is closing. In an Instagram post, the business wrote "well, everyone, the time has come. our last day of service is 10.31.22. there's certainly more to say, but we'll save that for another time."
Global Coffee Platform Introducing The GCP Equivalence Mechanism
The nonprofit Global Coffee Platform is hosting a webinar on Thursday, Nov. 3, to introduce its new Equivalence Mechanism, a tool through which coffee corporations can meet baseline sustainability standards.
In Case You Missed It
Here are some of DCN's top stories from the past week…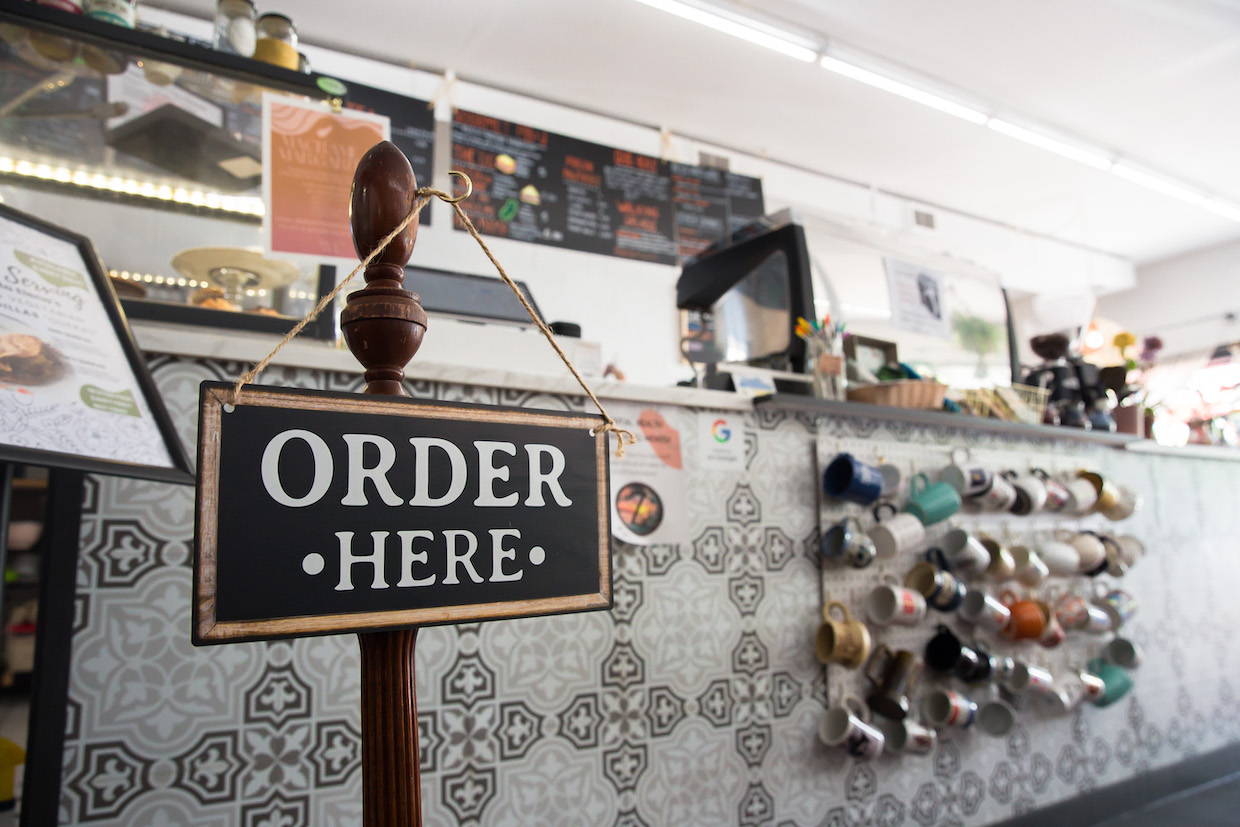 In Fort Collins, The Fox Den Offers a No-Waste Cafe Model
Tucked away in the cozy confines of a northwest neighborhood in Fort Collins, Colorado, is a remarkably progressive coffee enclave called The Fox Den No Waste Cafe & Roastery… Read more
In Denver, Convivio Café Offers a Warm Connection to Guatemalan Coffees
Convivio's coffee program focuses primarily on coffees roasted on or near where the coffees were farmed and milled… Read more
The Macallan Wants You to Drink Coffee with Your Whiskey
While specialty coffee has taken its fair share of inspiration from the worlds of fine wines and spirits, renowned Scottish whiskey maker The Macallan is throwing its full marketing heft behind a pair of new whiskey releases inspired by coffee… Read more
Starbucks Sued by Former Lip Balm Maker with Ties to Mehmet Oz
Representatives of a Los Angeles company called Balmuccino are suing Starbucks, claiming that the coffee giant stole confidential product development details regarding Frappuccino-themed lip balms… Read more
Be Bright Coffee Lights Up Los Angeles with Easygoing First Cafe
Adding to the abundant sunshine this week in Los Angeles is Be Bright Coffee, a roasting company that opened its first brick-and-mortar shop in Melrose… Read more
Bad Mother Gives Life to Great Coffee in St. Petersburg
Some things are too good to pass up. One of those is the home of Bad Mother (Instagram), a new multiroaster specialty coffee bar in downtown St. Petersburg, Florida… Read more
More From DCN