Welcome to DCN's Weekly Coffee News! Keep up with all the latest stories by subscribing to DCN's twice-weekly newsletter, featuring breaking coffee industry news and fresh coffee job listings.
David Orazi of London's WatchHouse Coffee Wins Coffee Masters NYC Title
The New York Coffee Festival returned in-person last weekend, bringing in more than 8,000 attendees, according to the organizers. In one of the event's annual highlights, the Coffee Masters NYC barista skills competition, David Orazi of the UK-based specialty coffee chain WatchHouse Coffee took the top spot.
Wildflyer Coffee Needs Help for Second Location in the Twin Cities
Minneapolis-based nonprofit specialty coffee company Wildflyer Coffee, which opened its first cafe nearly two years ago in the original Peace Coffee location, has launched a crowdfunding campaign for a second location. The progressive company seeks to train and support youth experiencing homelessness. Support the campaign here.
San Diego Roaster Holsem Launches Instant Latte Line
San Diego-based coffee roasting company Holsem has launched a new latte product line featuring instant coffees mixed with all-natural ingredients and no refined sugars. Each bag of flavored instant latte mix includes five servings and sells online for $14.
Dutch Startup Northern Wonder Launches Beanless Coffee-Like Products
A new Dutch company by the name of Northern Wonder has launched "Coffee Free Coffee," a line of coffee-bean-free products that are designed to replicate the brewing experience, aromas and flavors of coffee. Available in bags or in single-serve capsule formats, the products are composed of ingredients such as lupin, barley, rye, chickpea, chicory, caffeine, blackcurrant and other natural flavors.
San Francisco Coffee Festival Making In-Person Return Nov. 12-13
Featuring local roasters, live entertainment and other food-and-drink purveyors, the sixth San Francisco Coffee Festival is coming to the Fort Mason Center for Arts & Culture (FMCAC) on Saturday and Sunday, Nov. 12-13. Returning to the program this year is a series of "Coffee Convos" featuring Bay Area coffee legends.
Registration Opens for World of Coffee Dubai 2023
The United States and Europe-based Specialty Coffee Association has announced the return of World of Coffee Dubai, a trade show scheduled to take place Jan. 11-13, 2023, at the Dubai World Trade Center in the United Arab Emirates. The show is being produced by DXB Live in collaboration with the SCA and the SCA UAE Chapter. The inaugural World of Coffee Dubai took place last year, attracting more than 7,000 attendees, according to the groups.
South Carolina Starbucks Workers Sue Company for Defamation After Assault Allegations
Reuters reported this week that a group of unionized Starbucks workers at a store near Clemson University in South Carolina have filed a defamation lawsuit in a state court. The suit follows a local police investigation into the workers' activity following assault and kidnapping claims made by representatives of the company. Those allegations came after workers surrounded a store manager when asking for raises and better working conditions. According to the lawsuit, police investigated those allegations but did not file any charges. A portion of that event is captured in this TikTok video. Read the full report.
Fairtrade International Study Says Certified Farmers Fared Better During COVID-19
A new report featuring research commissioned by Fairtrade International says Fairtrade-certified farmers and their households were less affected by and more resilient to COVID-19-related disruptions. The report was conducted by Scio Network and Athena Infonomics.
Eversys Announces Change to Executive Board as Kamal Bengougam Departs
Superautomatic espresso machine maker Eversys has announced that Kamal Bengougam is leaving the company's top commercial director position for personal reasons, but will remain on board in an advisory role with Eversys UK and IE. Current Eversys commercial director Christian Haueter will take over the top role. Eversys was acquired by the De'Longhi Group last year.
La Marzocco Home Launches Major App Update
La Marzocco Home has unveiled its Home App V.2. The app update introduces pre-infusion for plumbed-in La Marzocco Linea Mini machines, back-flushing, boiler controls and more.
In Case You Missed It
Here are some of DCN's top stories from the past week…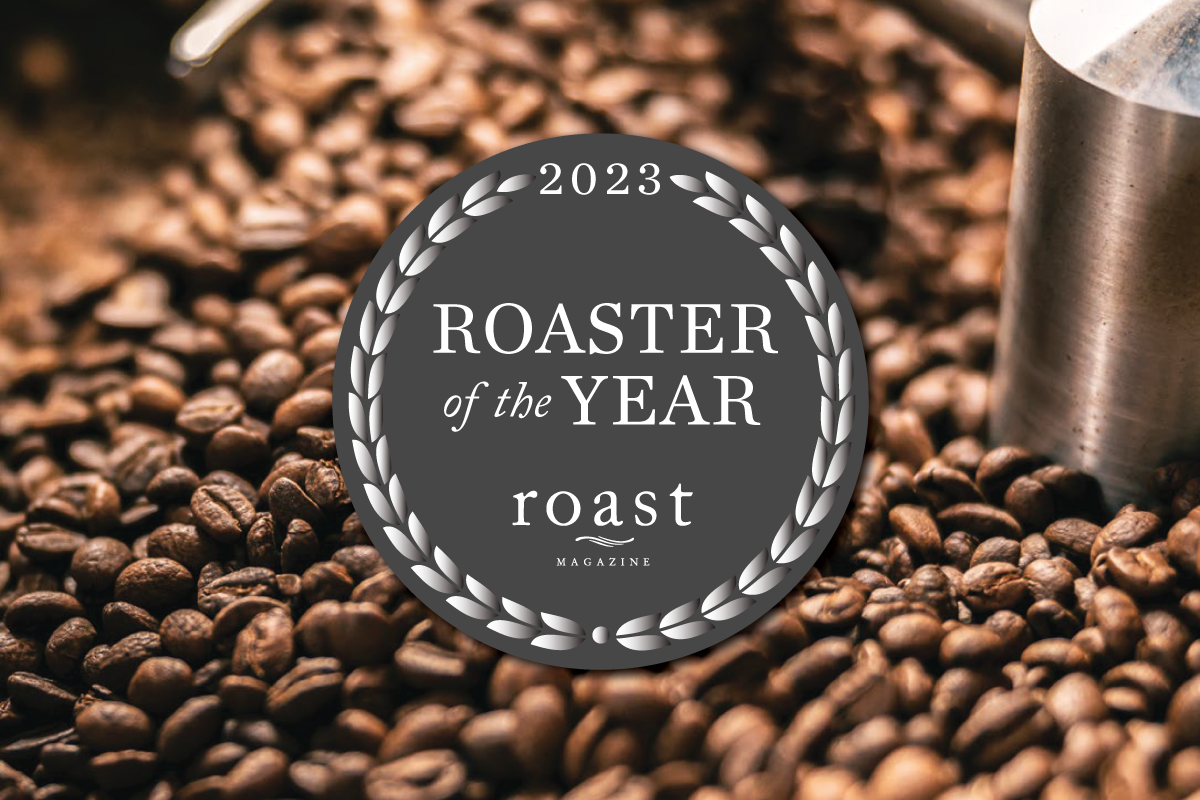 Roast Magazine Announces 2023 Roaster of the Year Winners
Rabbit Hole Roasters and Cafe Kreyol have won Roast magazine's 19th annual Roaster of the Year competition… Read more
With Greens and a Machine, Seattle Startup Bunafr Breaks Into Home Roasting
The green coffee marketplace is already open for business, while the roasting machine is expected to begin shipping next summer. Alongside longstanding names such as Behmor, Hottop or Gene Cafe, the new machine would add to a quickly expanding number of home-appropriate, small-scale roasting machines… Read more
Bricco Blends Breaks Down Barriers to In-House Oat Milk for Cafes
An Austin, Texas-based startup vegan food and beverage manufacturing startup called Amalia Foods has launched Bricco Blends, a powdered oat milk base for coffee shops and cafes… Read more
Starbucks is Selling Seattle's Best Coffee to Nestlé
Starbucks has owned Seattle's Best since 2003, though Seattle's Best dates back to a single coffee shop founded in 1969 on Whidbey Island northwest of Seattle under the name Wet Whisker… Read more
Global Warming Puts Arabica Coffee at Risk, and We're Barreling Towards a Crucial Threshold
If we manage to keep global warming below 2℃ this century, then producers responsible for most global Arabica supply will have more time to adapt. If we don't, we could see crashes in Arabica productivity, interruptions to supply, and price hikes on our daily cup… Read more
JNP Coffee Launching Grand Cru Burundi Private Auction in November
Burundi-focused green coffee trading company JNP Coffee is launching its first private specialty coffee auction, called Grand Cru Burundi, to take place online on Wednesday, Nov. 30… Read more
Combining Specialty with Spicy, Roasty Buds Heats Up in Austin
With many North American coffee drinkers wrapped in the warm embrace of pumpkin spice season, a spicy new coffee company out of Austin, Texas, called Roasty Buds is significantly cranking up the heat… Read more
Helm Coffee Roasters Sets Sail in Indianapolis with Colorful Roastery Cafe
As a rising tide lifts all boats, Helm Coffee Roasters is a shining new coffee vessel steering guests towards quality coffee in Indianapolis… Read more
Training People of All Abilities, Dig It! Coffee Finds Permanent Digs in Las Vegas
Difference is indeed the cause for celebration at Dig It!, which caters to people of all abilities both behind the bar and in the house… Read more
More From DCN