With many North American coffee drinkers wrapped in the warm embrace of pumpkin spice season, a spicy new coffee company out of Austin, Texas, called Roasty Buds is significantly cranking up the heat.
Founded by friends Louis Montemayor, George Ellis and Daniel Stone in July, the brand is taking a novel approach to specialty coffee, combining it with chile flavoring and various levels of spicy heat.
The new coffee line is being promoted by equally spicy social media marketing, led by Austin's Bandolier Media, where the Roasty Buds founders are also partners and co-workers.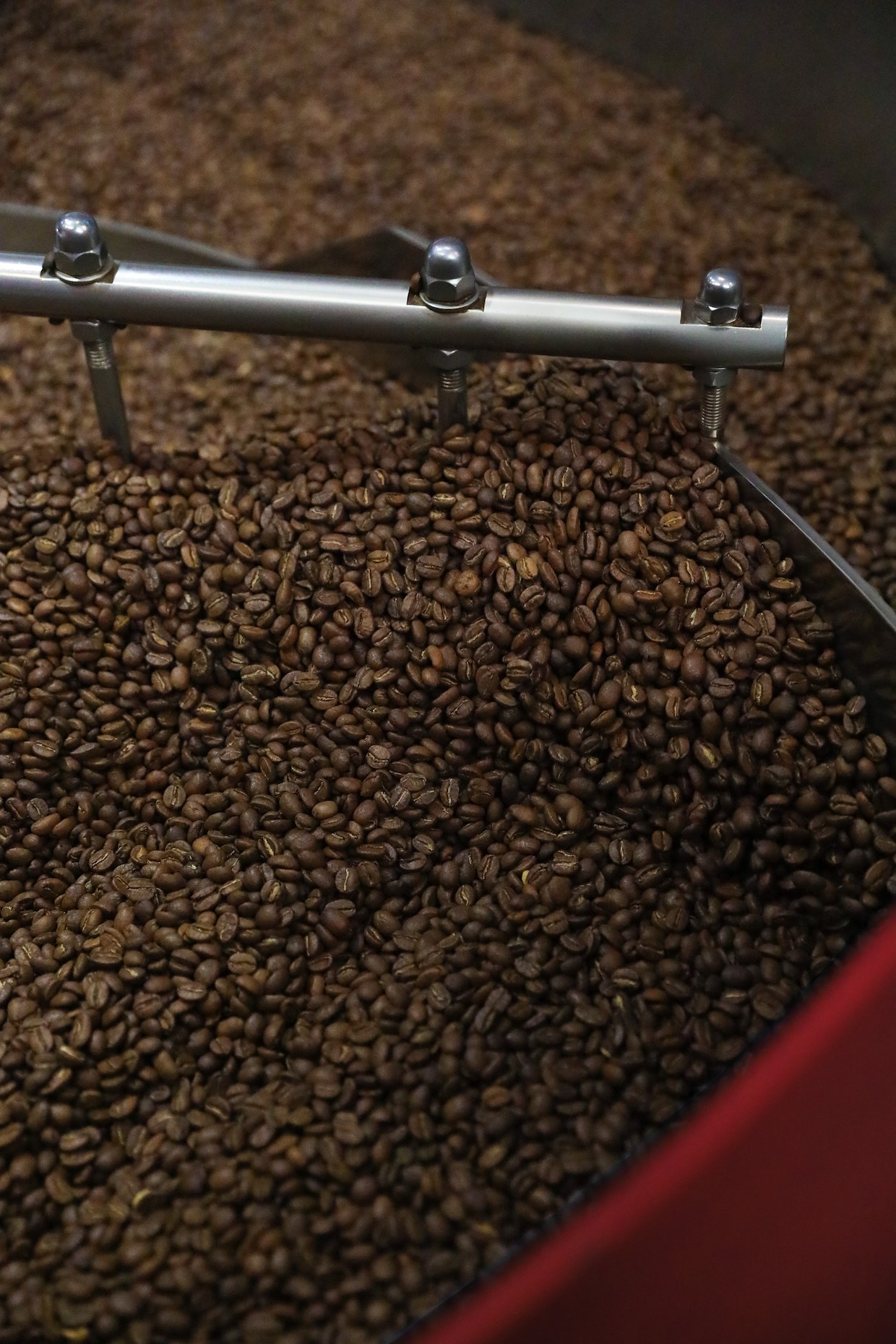 "We all love watching spicy food content and know how popular it is," Montemayor recently told DCN. "I'm a big spice guy, and we all love coffee, but we had never seen those two worlds combined before, so we wanted to know what it would be like — taste-wise, but also the experience in general. In our heads, it felt like such a fun and unique thing to try."
For coffee production, the startup has turned to fellow Austin business Cuvée Coffee and its owner Mike McKim, with whom the Roasty Buds founders had an existing relationship through their social media work.
Cuvée is currently assisting with sourcing and roasting for the inaugural Roasty Buds packaged coffee line, which includes a non-spicy single-origin Colombian coffee, the Kinda Spicy Hatch Chile, the Xtra Spicy Ghost Pepper and the XXXtra Spicy Carolina Reaper. The brand has also launched a seasonal coffee called Pumpkin Spiciest.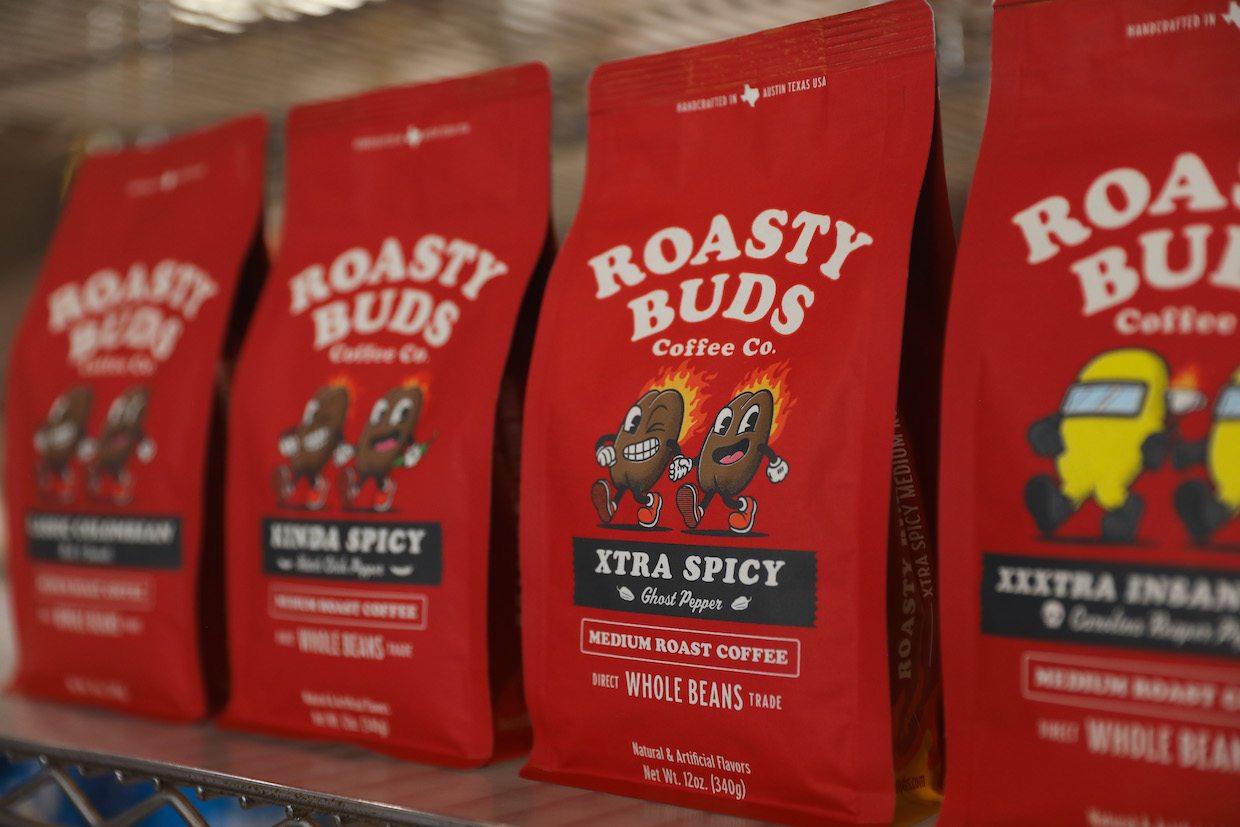 "Right now we have Colombian as our base for the main spicy varieties, but will soon be adding a single-origin Mexican coffee," said Ellis, noting that coffees are sourced through Cuvée's existing direct-trade relationships.
Coffees are currently being sold directly through the Roasty Buds website or through a number of specialty grocers and spice stores throughout the country. Sales are certain to be boosted through the brand's social media activities.
"Because of our social background, we had knowledge about spice in the social space," Ellis told DCN. "So when it came time to make our dream a reality, we went all in on premium craft coffee marketed on TikTok and IG."
Another bit of marketing spice comes through the new Roasty Buds online game, a throwback, 80s-style arcade game that harkens back to the youth of the brand's three founders.
"A big part of what we wanted to do with Roasty Buds was have fun and be authentic to our personalities," said Montemayor. "So when it comes to content and promotion in general, we're creating things that we actually like and consider entertaining."
Roasty Buds Co-Founder Daniel Stone said the company is currently exploring new wholesale channels while also looking to expand its product range through the possible addition of cold brew. Roasty Buds has also found some early success employing coffees as a complementary ingredient in other food and beverage applications.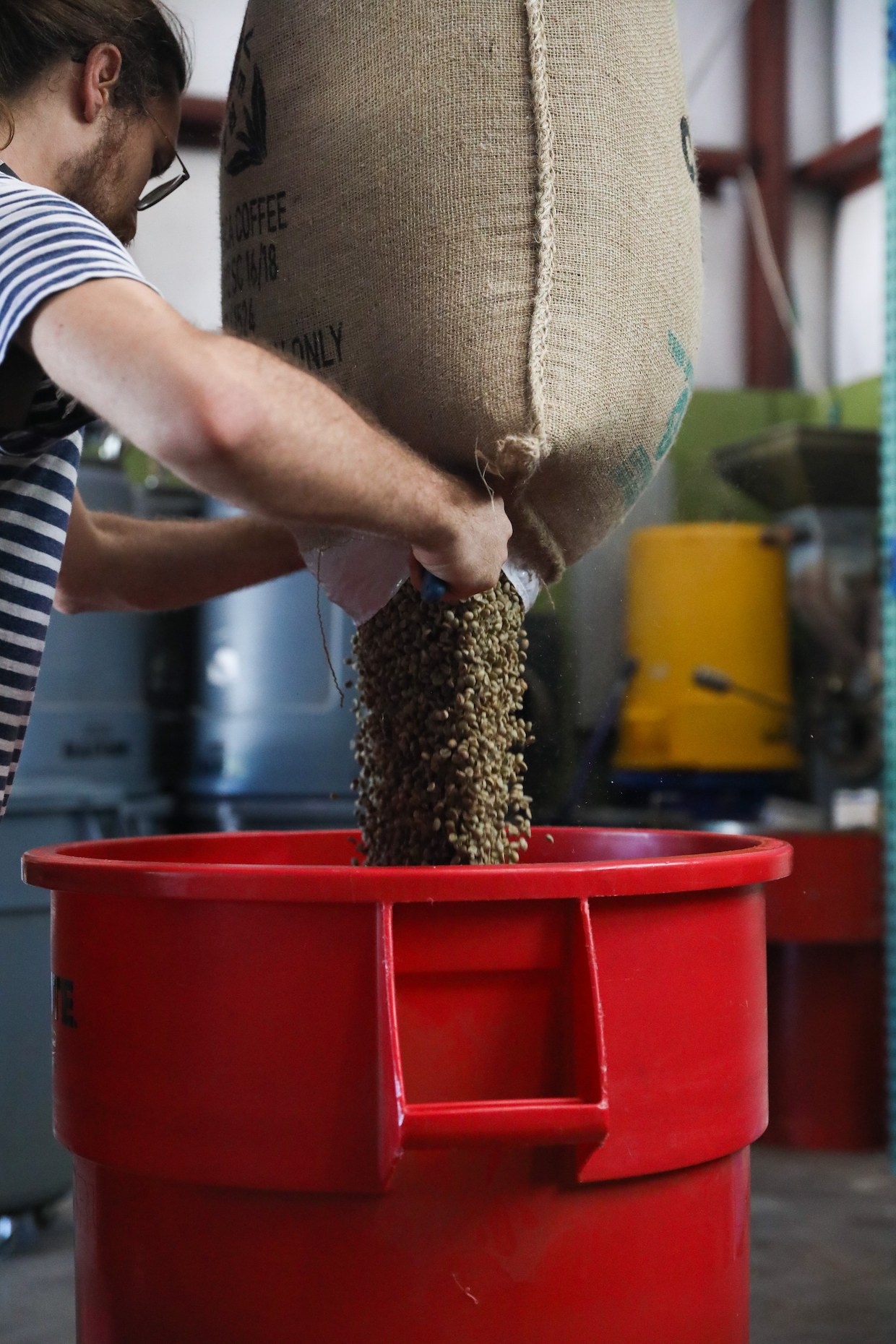 "The response to our products has been overwhelmingly positive; we couldn't be happier," Montemayor told DCN. "Between people loving it as straight coffee and others using it in cocktails and even cooking recipes, it's been such a fun ride so far."
---
Does your coffee business have news to share? Let DCN's editors know here.
More From DCN
Nick Brown
Nick Brown is the editor of Daily Coffee News by Roast Magazine.