Tomball, Texas, has a new kid in class in Honor Society Coffee, which has just opened its first brick-and-mortar cafe with abundant outdoor space and live music outside of Houston. 
A freestanding building shaded by a massive live oak tree offers a cozy 900 square feet of interior space.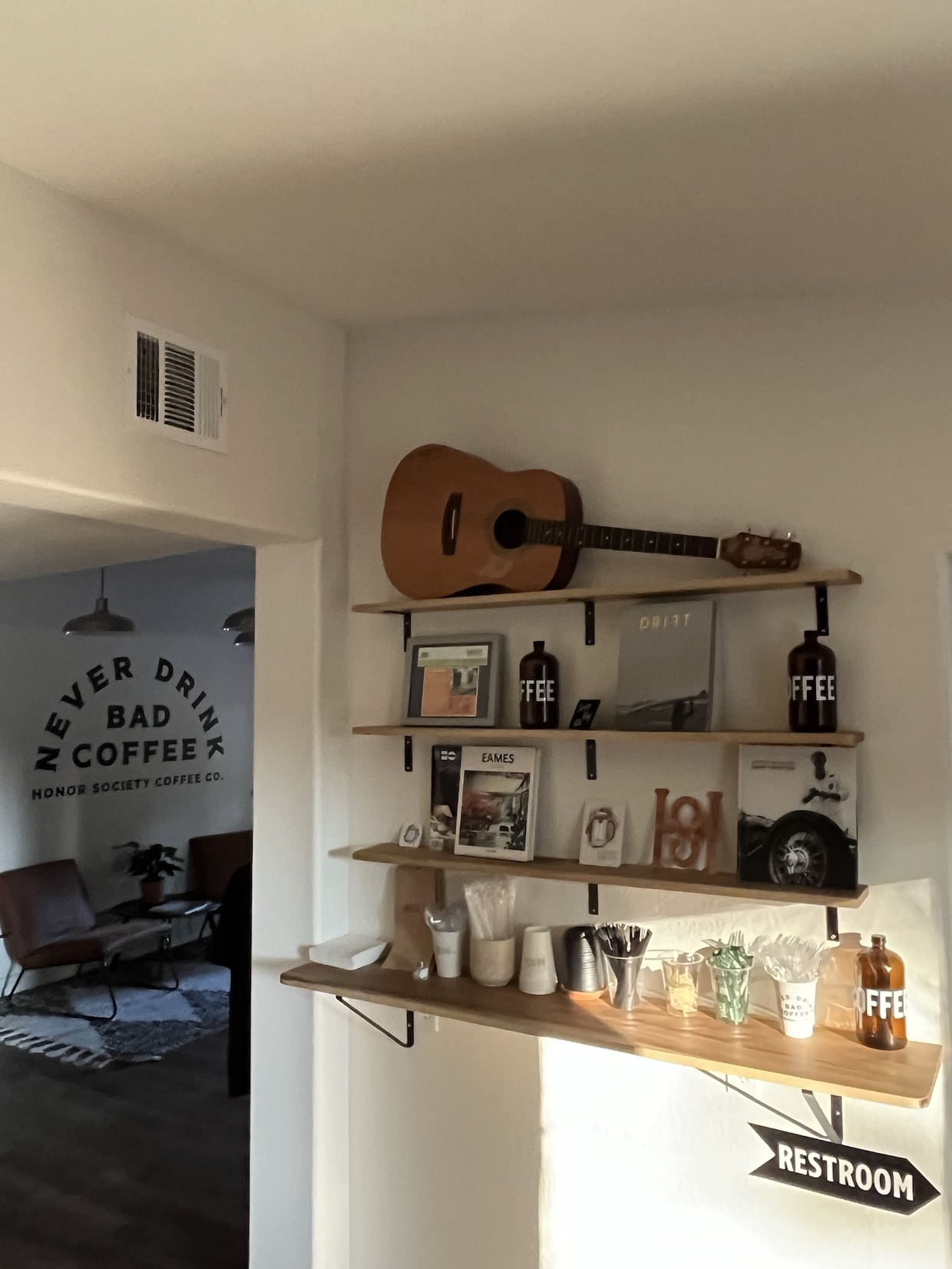 "We have a small space, square-footage-wise, so we had to really think through the floor plan," Honor Society Founder Billy Schiel told Daily Coffee News. "We're really pleased with what we came up with, creating various different sitting areas that almost function like 'rooms in a house.' It was a fun challenge."
A Faema E71 espresso machine blends right into the midcentury modern surroundings of the bar and furnishings.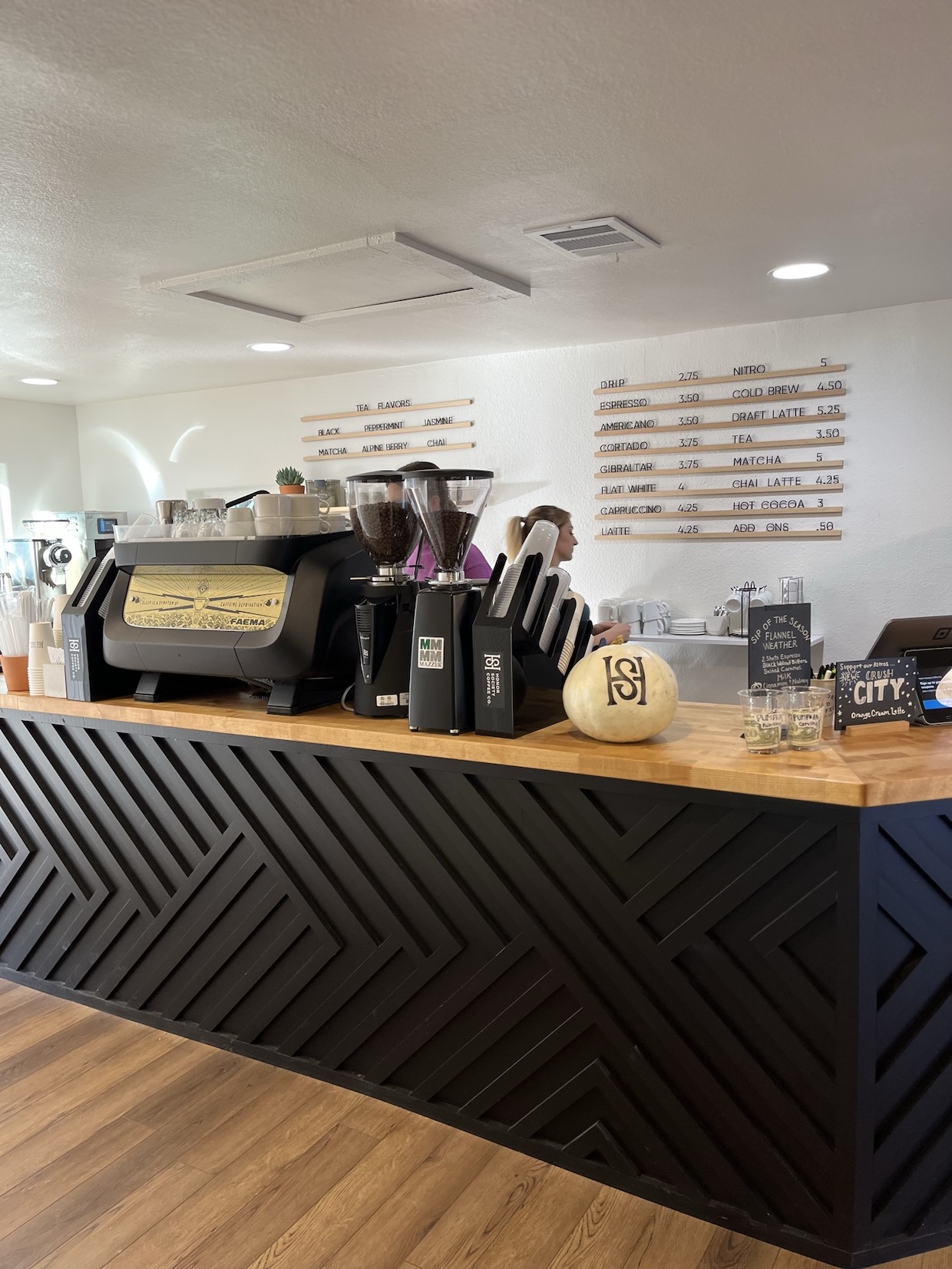 Meanwhile, water reaching the machine first passes through a reverse osmosis purification system that also feeds a Curtis drip brewer. Still and nitro cold brews are available on tap. Locally baked pastries, muffins and savory kolaches round out a menu 
Schiel and business partner Matt Brantner are both pastors at area churches, although Honor Society is not directly connected or affiliated with any particular church or religious organization.
Schiel first started roasting about 10 years ago as a hobbyist before running a small roasting company of his own for three years. Today, he applies that experience to a sourcing partnership with local roasters Chris George and Andy Sharp. The former is the owner of Houston-based wholesale roasting company Geva Coffee, which roasts single-origin coffees and batch brew blends for Honor Society. Sharp, meanwhile, supplies Honor Society's espresso.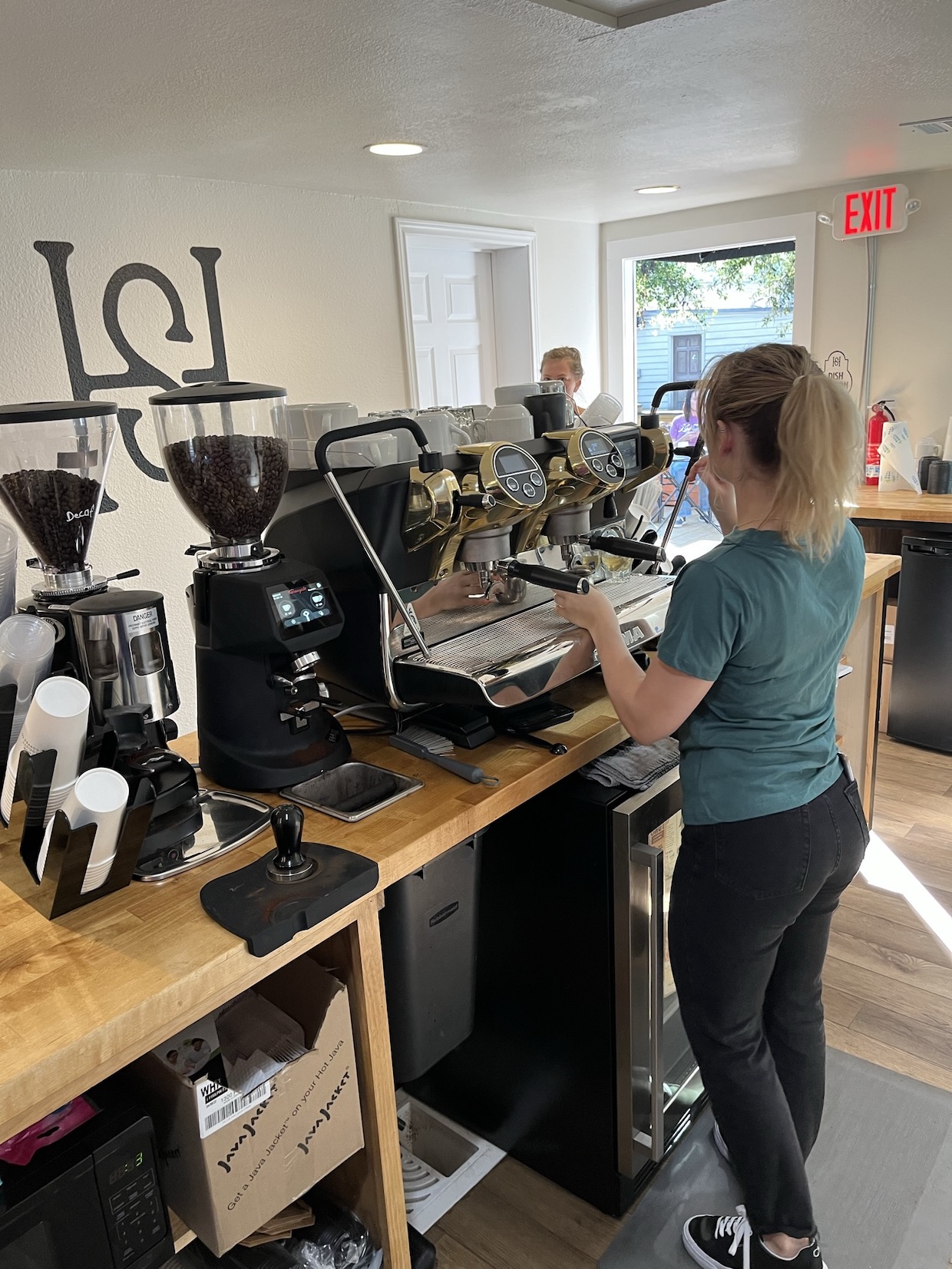 "Chris George is a great friend and he knows what we want and like in our roasts," said Schiel. "Andy Sharp is also a small micro-roaster friend that we like to use specifically for sourcing espresso. They currently roast for us, but we are currently shopping for a roaster for the shop."
Honor Society was initially founded in 2020 as an online coffee distribution company during the pandemic. Schiel said part of the impetus was to introduce his three sons to entrepreneurship.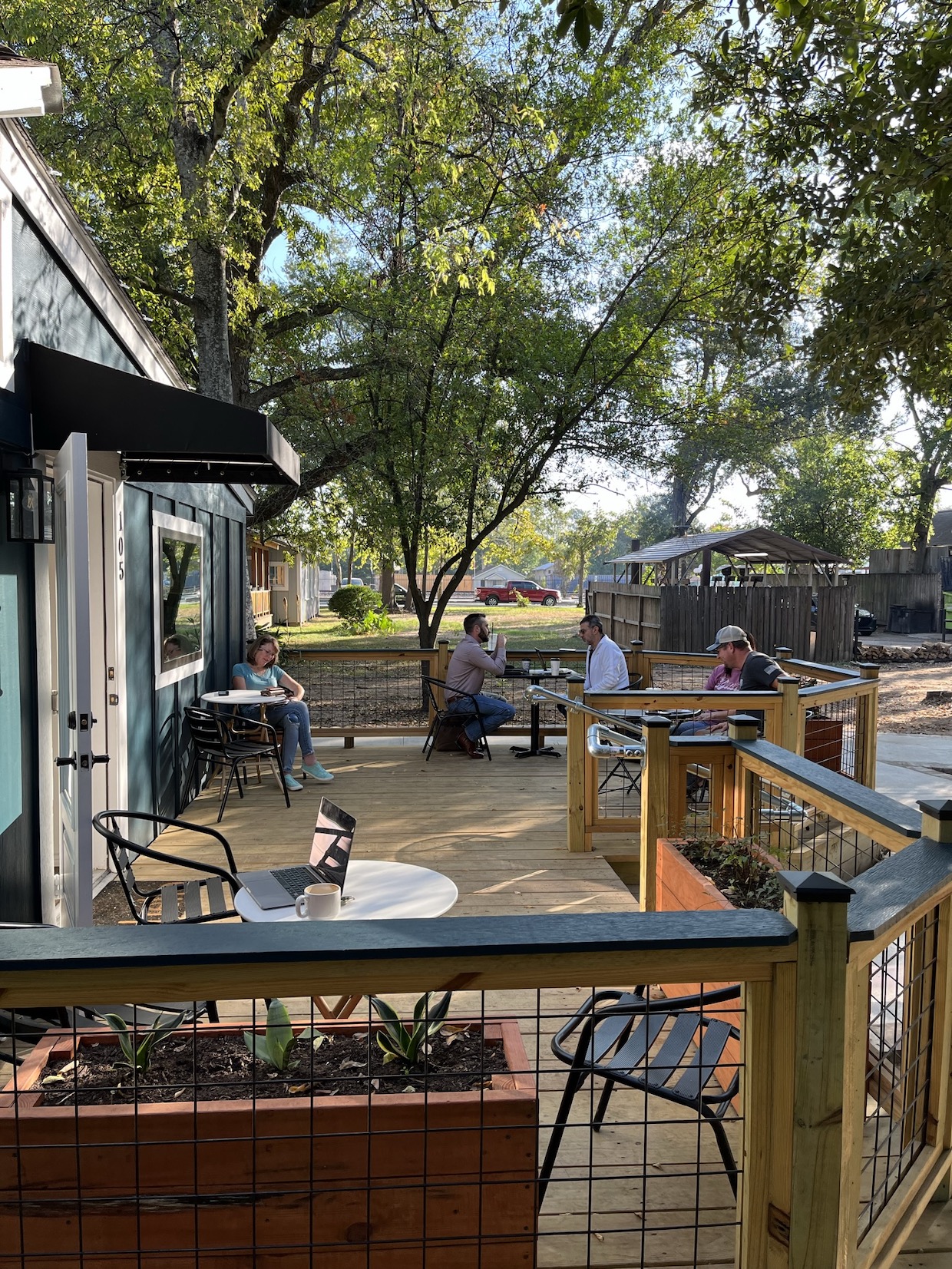 "I wanted them to get a taste of business and see if it would take flight," said Schiel, who later partnered with Brantner to explore the retail component. "We dreamed of starting a coffee bar in Tomball for years. When the opportunity presented itself… we decided to go all in."
Schiel said the partners are not averse to the idea of  introducing a roasting operation and growing the brand to new locations, although for now they're enjoying what they've made in the shade.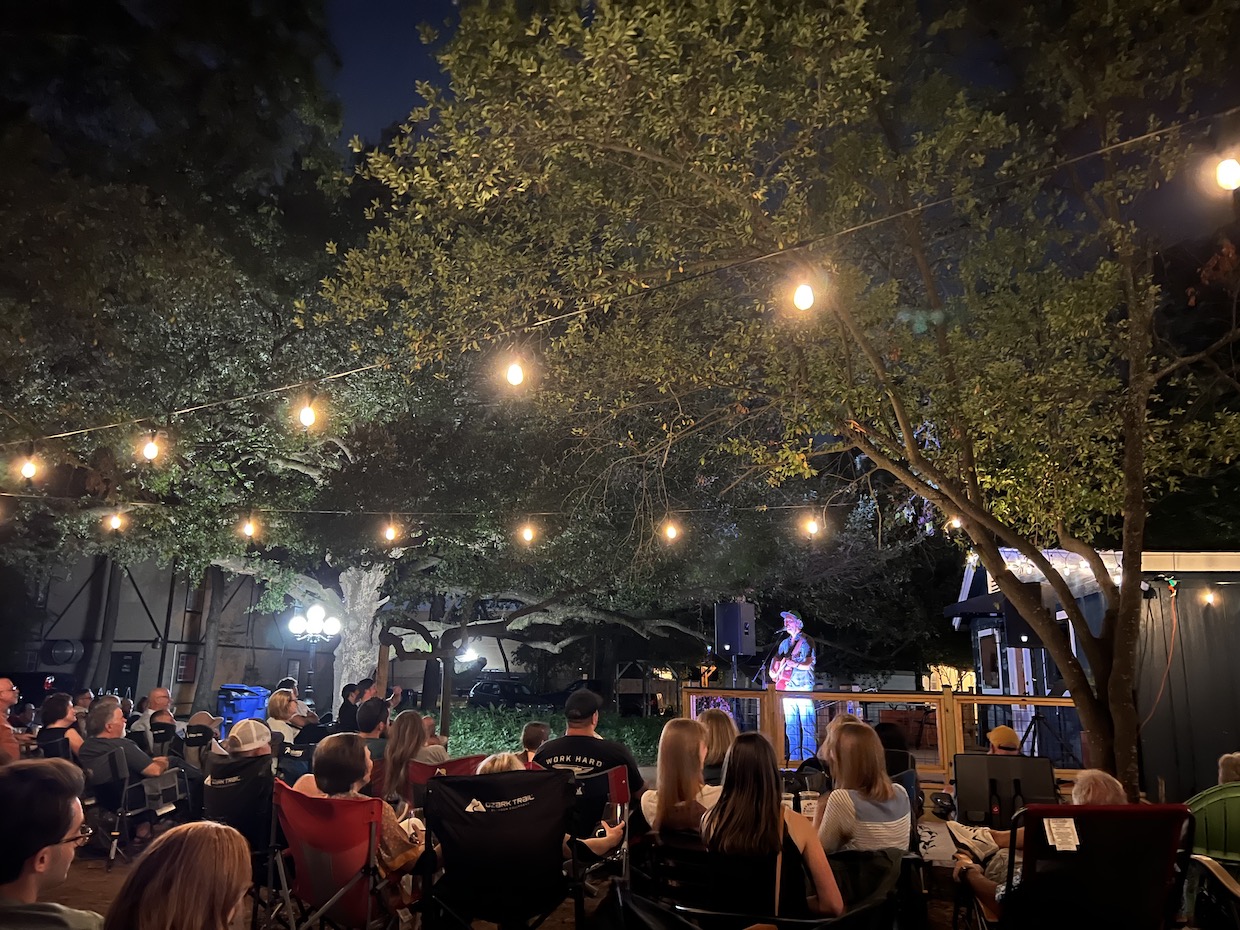 "The back deck is where the magic is, because that's where our amazing 125+ year old Live Oak tree hangs out," said Schiel. "It's really the secret sauce to the entire property. We have a great opportunity to grow our live music shows, that we've dubbed The Live Oak Sessions. We also have a great team, and would like to eventually expand the HS culture to other communities and strategic locations that are a great fit for us and our team."
---
Honor Society Coffee is located at 105 Houston St in Tomball. Tell DCN's editors about your new coffee shop or roastery here. 
More From DCN
Howard Bryman
Howard Bryman is the associate editor of Daily Coffee News by Roast Magazine. He is based in Portland, Oregon.