San Francisco-based coffee equipment brand Fellow has begun accepting pre-orders of two new models of its Stagg EKG electric gooseneck kettle today, ushering in a new generation of the popular pourover tool.
The Fellow Stagg EKG Pro and EKG Pro Studio Edition introduce new wifi-connected features to the EKG line, while boasting a revamped interface and other advanced controls.
Fellow Founder Jake Miller told Daily Coffee News that both models are also made with greater durability under the hood, while the Studio Edition toughens the hood itself, offering a metal control knob on a metal base beneath a black glass surface.
"For the cafe, I imagine they will be drawn to three things: durability, longevity, and accuracy," Miller told DCN. "We designed this product to last, and we're standing behind it with a three-year warranty, with product registration."
The new variants will link via wifi to a forthcoming Fellow App that will become available as machines start shipping. Users can immediately access temperature settings, altitude accommodations and more directly through the kettle base interface.
"The great thing about Stagg EKG Pro and Pro Studio is that the firmware can be updated," said Miller. "We are very excited about making this product better for people over time. At launch, users will be able to connect their kettle to WiFi via the app, which will enable the kettle to update seamlessly."
Full-color, high-resolution screens on the new models display information in English, Spanish or French. Users can adjust heat hold times from 15 minutes to one hour. Altitude information adjusted by the user will apply to additional features, such as a "boil first" setting that brings the water all the way to a boil and then lets it descend to the designated temperature and holds it from there.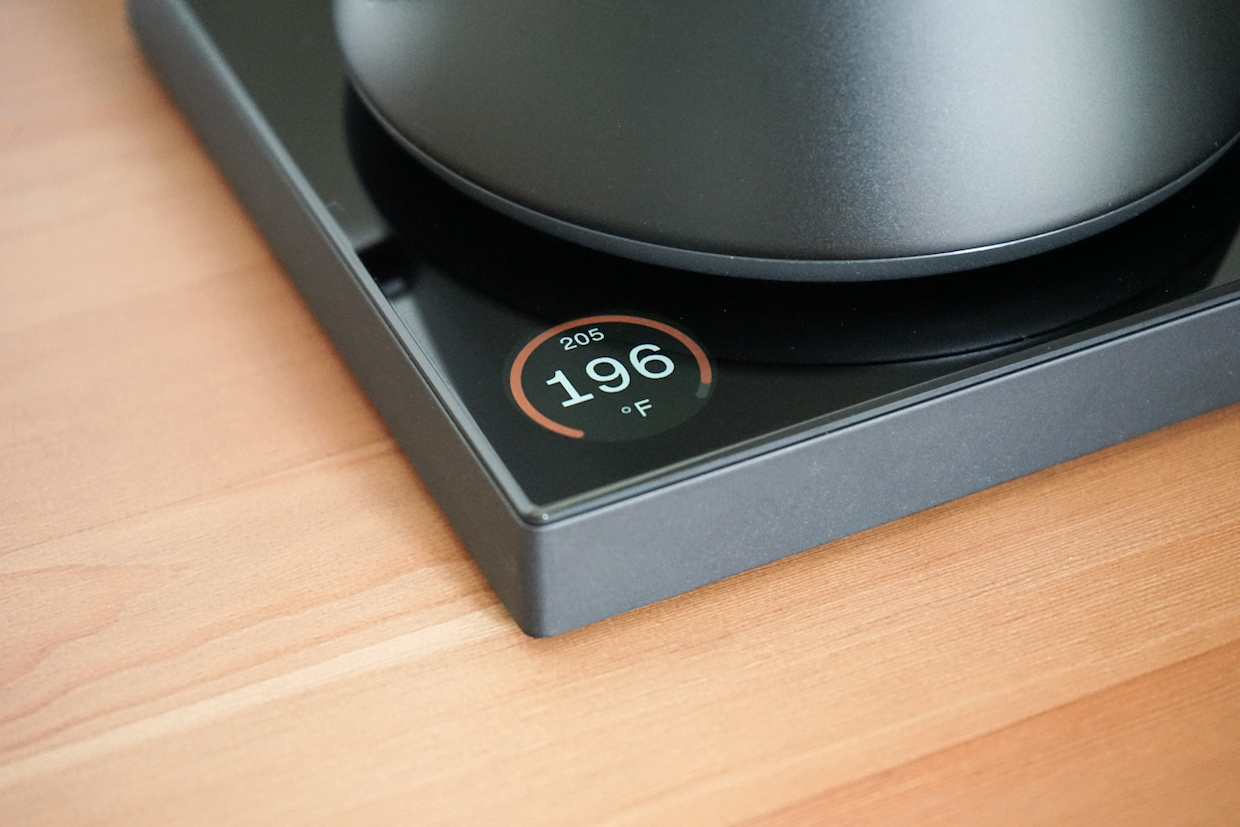 "This feature is likely going to be most helpful to users who typically pre-boil their water for sanitation reasons," said Miller. "For example, our partners in certain parts of Asia do this. Now we've automated this ability for these users. We recommend using the scheduling feature here alongside this feature, so the process happens before you even wake up."
Fellow rolled out the original Stagg pourover kettle in 2015 as the follow-up to its debut device, the Duo Coffee Steeper immersion brewer. The digital electric Stagg EKG came out roughly one year later, along with the EKG+, whose Bluetooth wireless capabilities fed temperature data and allowed some remote control options through the Brewbar app developed by scale-maker Acaia. The EKG+ model is no longer in production with the launch of the new kettles.
Other upgrades to the new kettles include a redesigned seal for the lids, where vent holes have also been updated to prevent drips when pouring at steep angles. Additionally, the new user interface offers a menu of preset temperatures to scroll through for different brewing needs. An optional volume-adjustable chime now alerts users of the new kettles when the water is ready.
Preorders have opened for machines that are currently in production and are slated for deliveries starting by the end of October. The Stagg EKG Pro has launched for $195 or $225 with a walnut wood handle and knob. The Stagg EKG Pro Studio Edition is priced $225, or $255 in walnut.
---
Does your coffee business have news to share? Let DCN's editors know here. 
More From DCN
Howard Bryman
Howard Bryman is the associate editor of Daily Coffee News by Roast Magazine. He is based in Portland, Oregon.